The program
SpotX for Change is SpotX's Community Engagement program which officially launched in 2015 as a way to formalize our culture of giving back. In addition to sponsoring volunteer opportunities for employees, SpotX for Change includes a gift matching program that matches the financial donations our employees make each year, expanding our impact across the globe to all of the organizations that SpotXers are involved with and passionate about.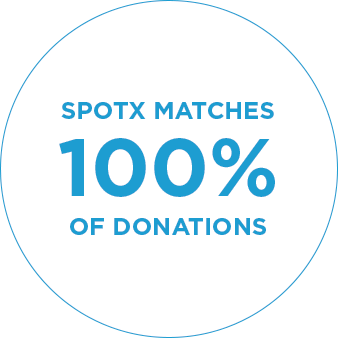 See our impact
To date, SpotXers have donated 100+ different nonprofits and charities through our gift matching program. Last year SpotX raised over $28,000 through our donation match program. Here are just a few of the most popular organizations our team has chosen to support:
SpotX also supports employees who want to volunteer and provide volunteer opportunities throughout the year that people can join. See below for some of the volunteer activities we participated in.
SpotX volunteers with A Precious Child
A Precious Child provides children in need with opportunities and resources to empower them to achieve their full potential.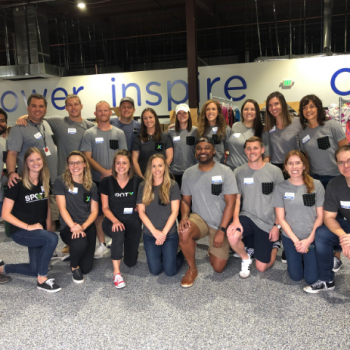 SpotX volunteers at Project Angelheart
Project Angel Heart improves health and well-being for people with life-threatening illnesses by preparing and delivering medically tailored meals and promoting the power of food as medicine.
SpotX volunteers at The Children's Art Museum
To create extraordinary experiences that champion the wonder and joy of childhood.
Volunteering with Be the Match
Be The Match is a global leader in bone marrow transplantation. We conduct research to improve transplant outcomes provide support and resources for patients, and partner with a global network. We have 15 SpotXers on the list to be matched.