Why Digital Video Advertising?
If you think about your daily routine, how much time would you say is spent on digital devices? It's safe to say that in today's digital age, not only do we spend an increasing amount of time on digital devices, but also tend to hop from one device to another. In fact, a study by AdWeek found that U.S. adults spent over 12 hours a day consuming media in the first quarter of 2016. While the number is daunting, it's not entirely surprising that U.S. adults now spend more of their time during the day consuming media on digital devices than on TV.
Since 8 of the 12 hours a day adults are spending exposed to media are not coming from TV or cable, even the most effective campaign on TV can miss out on a significant portion of the target audience. Any audience lost within TV advertising, however, is actually not lost at all; it has simply moved from TV and cable to digital video. According to a 2015 eMarketer survey, U.S. adults spend an average of 5.5 hours with video on a daily basis and over 20% of that video consumption is spent entirely on digital devices. With digital video accessible on demand from any digital device, there's no need for viewers to access desired content exclusively via TV.
It's clear that digital video advertising is growing at an amazing pace, but why? Three key reasons:
Targeting
Reach
Interactivity
Over the next few blog posts we'll be diving into the benefits of video as a component of your digital advertising strategy. Say goodbye to the days of mass advertising ads and hello to compelling video advertising campaigns!
Check out the rest of our "Why Digital Video Advertising?" series:
Targeting the Right Audience
Video Advertising Across Multiple Screens
Can your Ad be Viewed?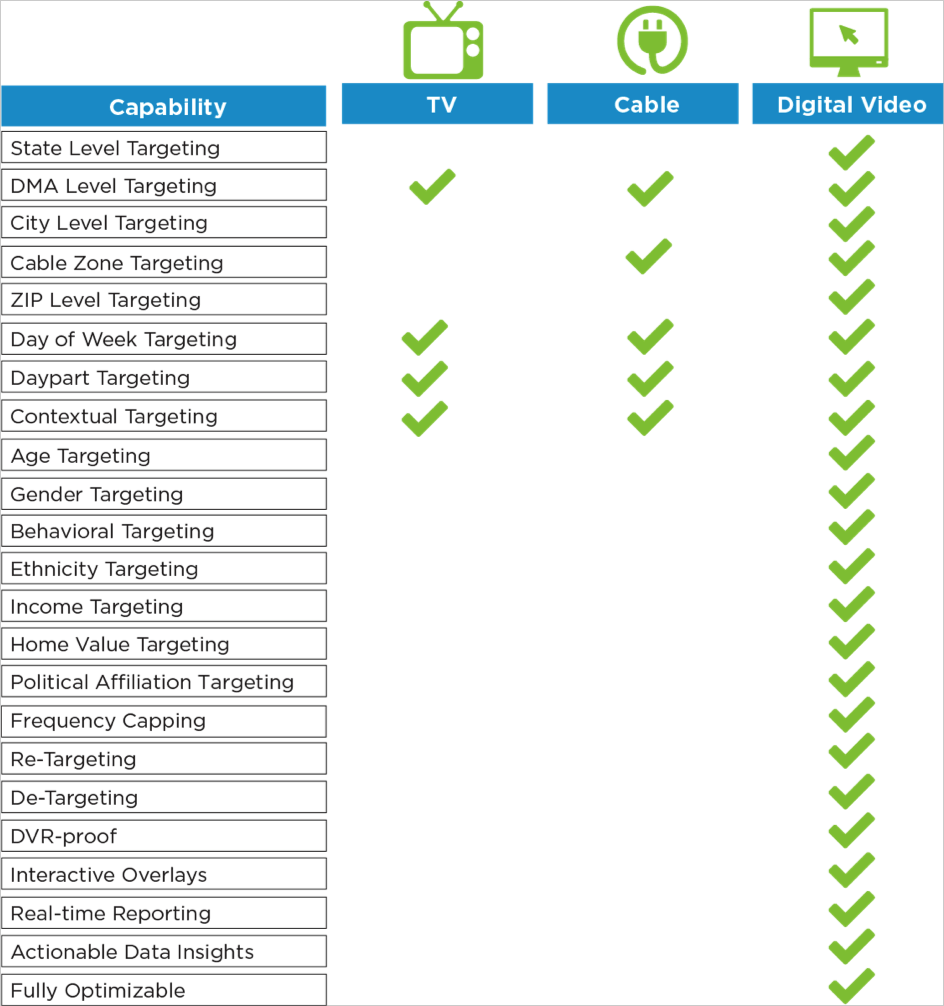 Insights from:
Olivia Tinney, Marketing Coordinator