Why Data Activation Introduces a Key Value Proposition for Media Owners
The TV advertising industry is increasingly fragmented, especially as rising OTT and CTV consumption adds more viewing options across platforms and devices. Advertisers are facing new challenges, such as managing reach, frequency capping, and cross-platform measurement. We — as an industry — still don't have standards in place in these areas.
We spoke to several advertising and digital video leaders to hear their predictions as part of our 2020 Vision, and one common refrain going into this year is how media owners will capitalize on the opportunity to activate their data and increase the value of their video inventory. 
Already in 2019, one of the biggest trends was the widespread integration of data into campaign development and strategy, reports Dave Antonelli, Director at Sling TV for DISH Media. Speaking to challenges stemming from the oversaturation of the OTT market, he says, "Platforms will likely fall into a competitive stride next year, looking for ways to rise above the pack. Whether differentiation comes from advanced targeting technology, marquee spots alongside premium content, comprehensive measurement reporting, or procedural transparency, platforms will have to show up in 2020 and really deliver to sway the hearts of buyers."
Media owners capitalize on audience data
In the age of digital, data can make or break a campaign. We've long seen strong data activation on the buy-side, though more publishers and media owners are realizing the power audience data has to help them differentiate their inventory. 
Kristen Williams, VP of Strategic Partnerships at SpotX, explains, "Because of the shifting transaction dynamics in the premium video ecosystem from open marketplace to private executions, we are seeing a trend of data moving to a supply-driven data strategy. This is giving buyers much better visibility into this fragmented ecosystem and giving media owners the control that they need."
"In CTV environments, where 85-90% of the inventory is in private marketplaces, limited forecasting and planning is available to advertisers," she continues. "By bringing advertiser data into the supply side, we're able to give buyers insight into where their audience lives across our entire platform."
Supply-driven data offers win-win for buy and supply sides
Advertisers want to know that their ads are reaching the right audience at the right time, and media owners are sitting on troves of data to help make that happen. By activating their first- and third-party data, publishers can package their inventory into target audience segments that help buyers improve campaign efficiency. 
This unique data is incredibly valuable to buyers, as it can be matched against inventory to refine targeting and improve campaign performance. For media owners, it's a lucrative asset that helps maximize the potential return on their inventory. 
Original equipment manufacturers (OEMs) have a growing role here as well. Nyma Quidwai, Sr. Manager of Business Development and Advertising at VIZIO, sees data activation as one of the most exciting opportunities in 2020. "We're focused on first-party data collection across screens and utilizing that data to target users in ways that maximize the incremental reach, frequency and campaign efficacy that OTT advertising can deliver for brands," she says. 
"This shakes up the dialogue of automatic content recognition (ACR) and creates a unique opportunity for advertisers to access data directly from where their ad is running. For advertisers, reaching your most valuable audience on every screen, tracking the impact of your CTV buy with unique metrics and then re-engaging those households across devices with sequential messaging is a huge opportunity."
Privacy guidelines and technology continue to evolve 
Of course, we can't ignore the data and privacy regulations. SpotX COO Sean Buckley says, "Major media owners and brands have continued to raise the priority of first-party data activation within their advertising strategies, while a number of large agency holding companies have placed massive financial bets acquiring their own data platforms." 
"This will open up new opportunities for improved segmentation, refined targeting, and greater insight. First-party data, enabled with careful consideration to privacy, will become increasingly critical in an environment with increasing regulation and scrutiny."
Matt Barnes, Sr. Director, Programmatic Sales and Strategy at Disney Ad Sales, agrees, believing this to be a top challenge in 2020. "Privacy guidelines will evolve as a result of not only GDPR and CCPA, but the need to keep pace with changes in media and technology," he says. "These laws will have a material effect on the way our industry targets audiences and could impact scale against marketers' audiences as a result."
Collaboration and security are key in activating data, and both were the impetus to creating the SpotX Audience Management Engine (AME), which connects data from different sources and brings it together to be effectively deployed. AME is the core of SpotX's data enablement infrastructure and is anchored by always up-to-date data, which is facilitated through server-to-server syncs with leading DMPs. AME enables advertisers and publishers to make effective use of first- and third-party data to improve the value of private and curated marketplace deals, all within a secure environment.
The growth of OTT and CTV in 2020 will surely bring about new, refined approaches to data enablement. When implemented well, advertisers will be able to execute more efficient and better-targeted campaigns, media owners will be able to reap a stronger return on their inventory, and consumers will be rewarded with an improved and more personalized ad viewing experience. 
Stay up-to-date on the latest in data enablement. Subscribe to the SpotX Catalyst, a quarterly newsletter dedicated to all things audience data and helping media owners increase the value of their video inventory.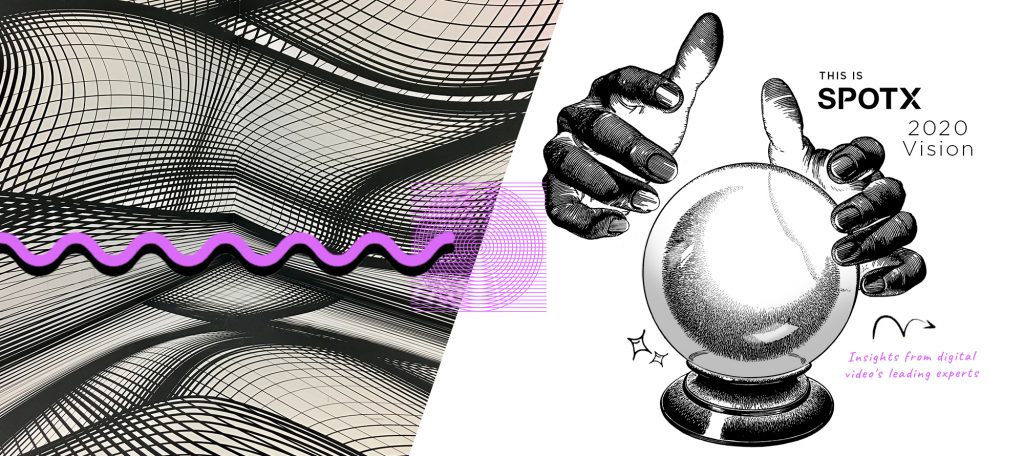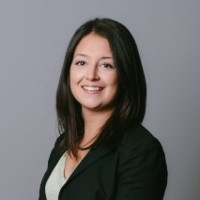 This article was written by Rachel Sullivan, Content Marketing Manager at SpotX