Who's Watching CTV? A Closer Look at Connected TV Audience Profiles
In the US, 70 million homes watch CTV on a regular basis, and 4 out of 5 of those CTV viewers watch ad-supported programming. But who exactly are these people tuning in across the world? What are they watching, what are their likes, and what are their purchase behaviors?
It wasn't long ago that CTV was associated with an audience of young, digital native viewers. That's no longer the case. CTV has transcended early-adopter audiences and is now watched by consumers of every lifestyle, personality, income level, and age group – CTV is for everyone.
To better understand this richly diverse audience watching CTV, SpotX conducted a consumer survey and published the "CTV Is for Everyone" viewership report. We identified four distinct audience profiles that will help advertisers understand and reach CTV viewers across America. 
Streamloaders are young, heavy streamers and are interested in reality, comedy, documentary, and animated programming. The top reason they choose to stream is that they can watch for free by either borrowing a subscription or watching free ad-supported content. 
This group skews female, and they are the least likely to have children. Top-indexing purchasing categories include personal care, consumer technology, travel, and pet ownership. 
Jet streamers are digitally savvy millennial professionals. They seek convenience, variety, and portability from their streaming services. This group is the most likely to subscription-stack (subscribe to four or more services), owns multiple large screens, and uses CTV as the primary way to access televised content – including outside the home when they're at the gym, at work, and while commuting. They are the most likely to watch live TV events, as well as sports, home improvement, sitcoms, and kids or family content. 
Jet streamers are high earners with income over $100k. Their top-indexing purchase categories include automotive, entertainment, fitness and wellness, and consumer electronics. 
Do-it-all streamers are busy balancing work and family, are highly likely to be employed, have kids, and live in a household with a partner who also earns an income. They are likely to own multiple paid subscriptions, watch a mix of ad-free and ad-supported content, and are the households most likely to be streaming to more than one screen at any given time. Their favorite programming includes kids and family, sports, drama, and cooking shows. 
Do-it-all streamers have a household income of over $150k and their top-indexing purchase categories include automotive, finance, clothing, and casual dining. 
Silver streamers are predominantly baby boomers who are approaching retirement or are already retired. Many switched to CTV after receiving years of poor service from cable companies and are now enjoying the freedom of on-demand content and not being tied to lengthy contracts.
Silver streamers are the most likely of any group to watch the same show with a partner and are highly likely to watch during the daytime, tuning into news, drama, and DIY home and garden content. Their top-indexing purchase categories include pharmacy and personal care, travel, entertainment, and home goods. 
Download the Connected TV Audience Profiles to learn more.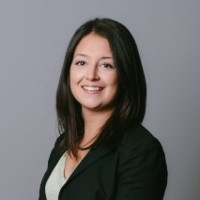 As Content Marketing Manager, Rachel Sullivan leads SpotX's content strategy. She helps shape the stories, insights, and news that leaders across the advertising ecosystem need to advance the industry. Rachel previously managed B2B content and digital marketing for a range of emerging technology companies and has both agency and in-house experience. Outside of work, you can find her traveling the world or exploring her home of New York City.