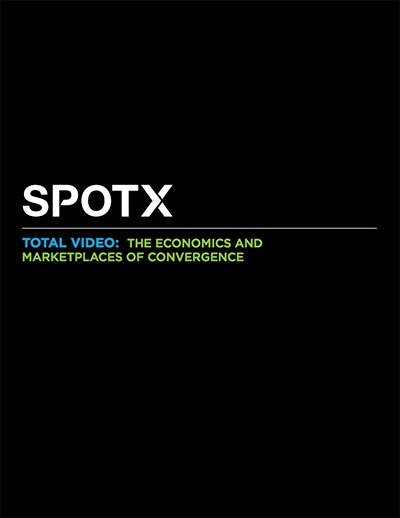 As viewers adopt emerging channels for video content, the lines between linear television and digital are becoming increasingly blurred. By and large, consumers no longer differentiate the two. It's now possible to watch live TV on a smartphone or laptop, and with the growth of connected tv, people can stream content directly on their living room television screens.
The signs are clear, and media convergence is imminent. But, as the many channels become one, media owners have their work cut out for them in creating a business model that can support truly platform-agnostic programmatic video advertising.
Written by industry expert and Randy Cooke, VP of programmatic TV at SpotX, this white paper dives into Total Video and the industry factors and practices that surround the issue of media convergence, and describes the steps that media owners need to take in order to protect the balance of supply and demand (and by extension, the value) within the industry.
It covers:
Drivers of value for video inventory within linear TV and digital media
Ad loads
Audience migration and shifting engagement rates
Cross-channel data and metrics