The Time Is Now for BVOD and Addressable TV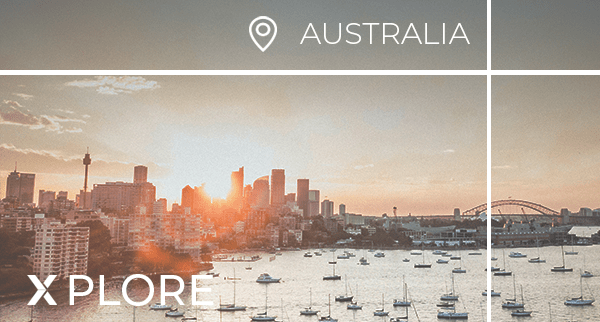 Welcome to Xplore, your essential source of video advertising insight from across APAC, the most diverse region in the world.


The broadcast video on demand (BVOD) industry in Australia has seen accelerated growth in audiences since the pandemic began. With stay-at-home measures in place, the latest Bench report found major BVOD platforms, which Bench categorizes as ad-supported platforms, saw an increase in unique audiences at an average of  22% from January 2020 until the isolation restriction announcements. With more time spent at home, CTV has become the medium of choice for consumers.
SpotX Australia took part in a Q&A with industry leaders from Bench and other companies to discuss the latest BVOD developments, why it's a great programmatic investment, and the incredible value it offers as a channel.  

This is an excerpt from an interview that was originally published on The Bench Blog. 
What does addressable TV mean to you, and how have you viewed this time and the impact it has had on your business and the market?
Addressable TV is the ability to deliver ads within TV-type content in a 1:1 manner (brand:viewer). Its capabilities go beyond the traditional linear space of one-to-many and is typically served over the internet onto a connected TV (CTV) device (smart TVs and set-top boxes). Programmatic buying is ideal for this new medium as it allows for tighter targeting parameters powered by data and implemented in a fully automated fashion.

In the past three months, we've seen the consumption of streaming video surge and the supply of video inventory has followed pace. We have seen more consumption not only in the BVOD space but across other VOD providers outside of the traditional broadcaster, such as Tubi and Crunchy Roll. While we have seen a number of new subscription-based video-on-demand (SVOD) vendors enter the market in recent times, economic pressures on households will drive greater demand and adoption of advertising-based video-on-demand (AVOD) vendors in the coming months.

Other verticals that have benefited in viewership from the lockdown have understandably been the finance sector where CPM compression has created significant cost efficiencies for buyers, but we expect to see a slow return to normal as the restrictions lift. 
What advice do you have for brands that haven't yet invested in addressable TV marketing solutions?
The BVOD and AVOD market can provide brands with the best of both worlds from linear TV and programmatic. As CTVs have become the hero device of the medium, brands can achieve the high quality, emotive, and impactful ad experience TV is famed for. Delivering this in a programmatic ecosystem will bring you more efficiencies, more accountability, and more targeting.

Scale already exists in this space with 300 million hours viewed in Australia across the BVOD platforms alone, and with the rollout of NBN and 5G along with the catalyst of the lockdown, viewership is on an ever-increasing upward trend.

At SpotX, addressable TV means that you can harness that scale and overlay data to ensure you minimize the wastage typically seen in linear and deliver ads to the right users, at the right time, with the right creative. SpotX's Audience Management Engine (AME) is built to integrate third-party, publisher, and brand first-party data, meaning the supply you receive has been pre-filtered to match and expose the users you value most. Our Audience Lock product ensures a brand's first-party data that's used for campaigns is securely stored.

Finally, the channel provides traditionally light TV brands the opportunity to gain exposure in the most sought-after and talked-about content. Buying spots within a Grand Final or final reality TV episode in linear typically means forking out a large budget, targeted at a broad demo. Addressable TV means you can still be within engaging content but only engage and pay for those you wish to reach.
Tell us how your technology specifically adds value to the programmatic planning and buying process. Do you believe this way of planning and buying is here to stay? Why?
SpotX delivers video ads programmatically for brands, meaning buyers can optimise in real time to the outcomes that they wish to see without making upfront commitments of spend. This allows campaigns to build more reach as buyers can set holistic frequency caps and turn away the impressions of users they've already reached.

The next step in video trading lies in header bidding, which has already revolutionised the supply structure of digital display and will help create a healthier more efficient ecosystem. Header bidding enables buyers to see 100% of a publisher's available inventory and thus compete for impressions against direct or sponsorship buys. This improves the quality of placements brands can buy and brings the opportunity to bid for valuable users they previously may not have been able to find. This will be essential as brands start to overlay more and more data strategies in video.
How would you describe the importance that content developers are placing on providing addressable and innovative solutions for brands?

Broadcasters and publishers have always produced great content and we are now seeing them cultivate great audience data that goes beyond the soon-to-end cookie sets. Users understand the value exchange of great content for data and have signed up willingly to different platforms. This is essential in providing accuracy to addressability, when coupled with engaging content it can deliver powerful and persuasive messaging.

We are also seeing vendors innovate through different TV environments, such as with Samsung smart TVs in the US providing in-app full-screen ads delivered programmatically via SpotX across Samsung's content partners.

What do you think we can expect over the second half of 2020 and beyond in terms of content, tech, and data innovation? What does this mean for both brands and consumers? 
As COVID restrictions lift and the economy reopens, we are likely to see this correlate in advertising budgets. However, brands will be cautious in how they spend those budgets and place even more scrutiny into their performance. This offers opportunity for the addressable TV space as brands will look to place TV budgets in a more targeted and accountable medium where viewership is on an ever-increasing rise.

This rise in scale and adoption will likely see vendors double-down on efforts to integrate tech that enables efficient streaming of ads within live events. With a host of global sporting events postponed to 2021, it's sure to be one thing the broadcaster will want to get right. This is just one thing that server-side ad insertion (SSAI) solutions help with. SSAI allows for a buffer-less transition from live-streamed content, to an ad, then back to content, providing the same user experience as broadcast TV.

With studios now reopening and producing the content that has been put on hold, we can expect a load of great content to watch later in the year and early next. Distribution will also likely evolve with more movies being released straight into OTT environments. 
Any other thoughts?
In the new marketing era, video will harness the increasingly e-commerce-driven world that consumers are utilising. Big-screen connected TV devices provide significant real estate to help produce a positive online interaction and shopping experience, and I'm interested to see what innovations come to market to help achieve this.