The convergence of traditional and linear TV
Traditional television is a medium that, while powerful, is not especially dynamic or responsive. It's a broad reach, blunt instrument in the bag of advertising tools. Sure, there has developed a level of addressability, and with local cable, the ability to target below the DMA level, but these parameters are fixed. The geographies available are a rigid construct, inventory is finite, and the pricing model can trace its lineage to a time when radio spots were the hottest property you could buy. Let that sink in for a moment. While the industry has experienced a radical shift in how content is produced, distributed, and consumed, the strategic value proposition and economic construct surrounding these audiences hasn't changed significantly since Ricky loved Lucy. Why does any of this matter?  
Every brand has a unique consumer profile. In the world of linear television, the ability to target this profile is constrained by television schedules, fixed geographic boundaries, and CPMs that rise and fall based on audience size and demo skew. This is important, not because it makes CTV different, but because these differences are the very attributes that can be leveraged by SpotX to accomplish strategic goals. CTV's superpower is that it can deliver engagement with linear content in a way that is impossible to replicate via traditional channels. Built into the very DNA of CTV is flexibility and data-driven decisioning.  
For example, any advertiser whose consumer base can be segmented by life stage can break away from the economic constraints of buying television on a broad-based demo.  CTV affords advertisers the opportunity to balance impression delivery among small demographic breaks, making it possible for impression delivery to mirror the advertiser's consumer profile. This level of demo targeting in the linear world is cost prohibitive.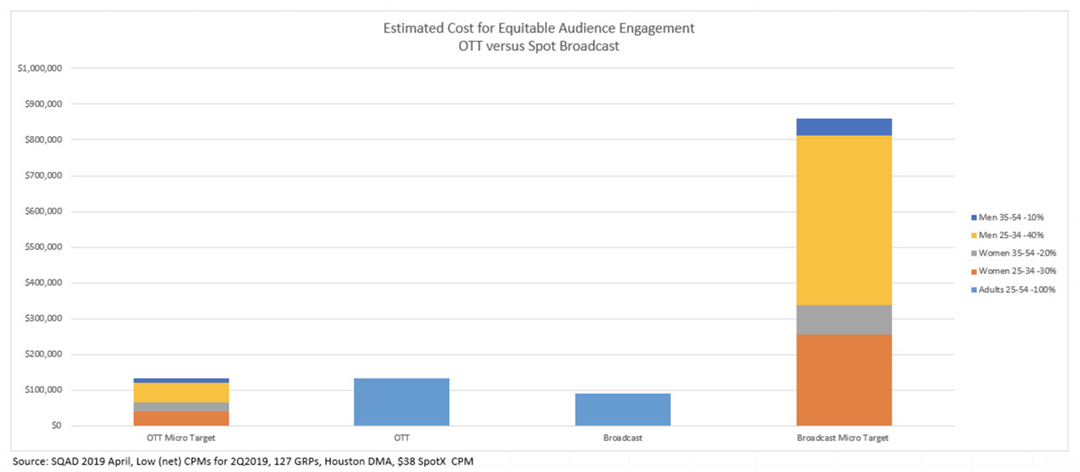 As another example, let's look at how a CPG might leverage CTV in its media mix. In this example the advertiser is looking to reach W25-49 with kids who prioritize healthy/organic foods.  With advanced targeting, CTV can concentrate the message among people who meet the criteria for this distinct consumer profile. Given roughly 27% of the population is considered a health-conscious mom, the cost of engaging these moms on linear TV is 3.5x the cost of media in terms of CPM. The upshot is that shifting 30% of their budget to CTV is a budget neutral strategy that allows the advertiser to double engagement with their core consumer profile, without diluting their broader linear presence.  This narrative illustrates the way broadcast and CTV can be used in tandem to achieve holistic marketing objectives, with traditional TV being used for mass reach, and CTV being leveraged in pursuit of specific campaign goals to drive consumer behavior.
While audience fragmentation has everyone focused on trying to put the whole picture back together, the truth is that the picture will never be what it once was. CTV can help paint a picture that is much richer and more refined than ever before .  Linear content no longer has to be a blunt instrument. Certainly, traditional linear TV still offers the appeal of mass reach, which is a vital piece of any media plan, but with the addition of CTV, advertisers can marry mass reach with nuance, flexibility, and precision.
There's the old chestnut that says "if you know better, you should do better." In the era of big data, we know more than ever. With the strategic opportunities afforded by CTV, we can do so much better.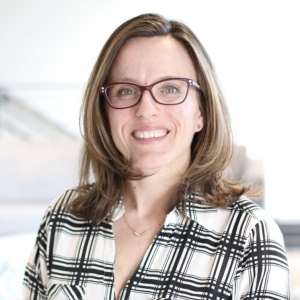 This article was written by Kari Akerley, Analytics Director, Enterprise Solutions at SpotX