Takeaways from the ANA In-House Agency Conference
#ANAInHouse
Moving media operations "in-house" is a hot topic amongst advertisers, but what does it take to be successful? What isn't working and which advertisers are thriving?
The truth is it depends on who you ask. Last week, the Association of National Advertisers (ANA) hosted their inaugural In-House Agency Conference to an impressive sold-out  audience along with a live stream of the event. Major applause to Joshua Palau at Bayer, Belinda Smith at Electronic Arts, and Peter Kim at MightyHive for keeping it real and sharing all the things — good and contrarian — to consider.
Here are my top takeaways from the experts:
It's not for everyone, and it's not a "trend" It's a fundamental shift in the way advertisers manage media and needs to be a discussion. Yes, the industry trade headlines are part of the consideration, but consumers' choice and control are powering the need to shift models.

Have the conversation internally. Start with a basic audit of how you do business today and evaluate the following:

Media budget: What fees are you paying through the supply chain? Does that cost savings translate to people you can hire?

Control and IP: Where does your organization need to be on the spectrum of control (e.g., control of your contracts, sensitivity of first-party data, media relationships, etc.)?

Competition: What is your appetite and need for this in order for your brand to remain competitive?

Tech stack decisions: What technology and ownership rights are needed? Shared services can mean a loss of IP.

Partners and subject matter experts: Who are your go-to resources? Who has done this before and can help with the transition?

Access to talent: How competitive is your market for the appropriate talent? Are you able to provide a clear career path?

According to

ANA's in-house survey

, in 2018 it was all about the money: The number one reason for bringing media in-house was cost efficiency — this reigns supreme. Cost efficiency has a significant impact on the bottom line, but should that be the primary reason to move operations in-house? Belinda Smith of Electronic Arts reminds us, "It's table stakes for your organization to know media." In-housing should be a media team — not an in-house agency — and it should not be about cost.

What should it be about then? This year, two new considerations emerge — trust and transparency. Advertisers have proven to benefit from:

Ownership and control: Who is executing the work, access, and ownership of sensitive data (first-party data)?

Flexibility: Shift and optimize media plans in real time

Nimbleness and speed: Ability to conduct rapid experiments and measure ROI with speed and shorten time to market with briefs

Transparency: A clear line of sight into the supply chain and who adds value
How to take action
All presenters agree: Start a conversation with your team and partners. You don't have to move programmatic in-house to begin the learning journey. Learn your supply chain and where the opportunities are.
Initiate the conversation with brand safe SSP's like SpotX for online video and OTT/CTV to gain visibility of spend. Working with your media and tech partners can provide valuable and unique insights to weigh in your roadmap. Network with peers and subject matter experts, ask about the "watchouts."  
Peter Kim at MightyHive recommends exploring pros and cons of various media models in line with your organization's culture, ask what it's costing your business competitively:
Outsourced and non-transparent

Outsourced and transparent

Embedded teams

Total in-housing
As brands continue to evaluate the option of managing their media spends in-house, it's imperative for these organizations to work with ad tech partners like SpotX that can provide access to a diverse set of advertising inventory, brand safety resources to ensure effective spend, and analytics that drive further success.
Click here to learn more about how SpotX helps brands manage their media spend in-house.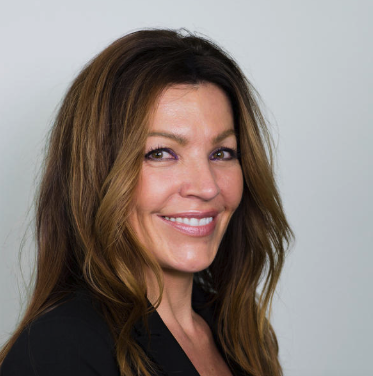 This article was written by Cassidy Diamond, VP of brand partnerships at SpotX.