Protecting the CTV Viewer Experience is a Top Challenge for Ad Tech in 2020
Video and TV viewing habits have shifted greatly as streaming services grow and more content becomes available across devices. Video inventory is increasingly hyper-fragmented as media giants like Apple, Disney, WarnerMedia, and NBC release proprietary streaming services, and an emerging breed of ad-supported video on demand (AVOD)  platforms (e.g. Tubi, IMDb TV) establish an entirely new OTT market segment.
Viewers have more content at their fingertips, enabling buyers to reach more consumers across more screens than ever before. With great power comes great responsibility, though. 
Buyers can't betray viewers with a poor viewer experience, and delivering a positive one requires collaboration with media owners, device manufacturers, data platforms, and other players across the ecosystem. 
It's top of mind for leaders across the total video landscape. Several of the digital video experts that contributed to our 2020 Vision report raised the topic of consumer experience as both a top challenge and opportunity.
The new total video experience
The biggest ad tech trend of 2019 was the rise of CTV, and momentum is not stopping this year. Consumers have been won over by the convenience and depth of content, which has driven CTV's rapid growth. 
The streaming wars are heating up with several new entrants, including NBC Peacock and HBO Max, launching into an already crowded landscape. And that's just long-form content. Quibi, one of the most-talked-about new short-form video platforms, also plans to launch in early 2020.  
Samsung Ads shared proprietary data in our 2020 Vision that time spent streaming is catching up with linear TV – 45% to 55%. A large portion of viewers watch both streaming and linear TV content, and this group, which Samsung dubs "Total TV Watchers," watches 50% more TV than those that watch only streaming or only linear. 
"The implications of these changing TV viewing behaviors are far-reaching as ad tech providers innovate solutions to embrace this new TV paradigm," says Cathy Oh, Global Head of Marketing and Analytics at Samsung Ads.
Advertisers have more opportunities than ever to reach consumers where they choose to spend time, whether that's linear, CTV, digital, or social. Now is the time to adopt a total video strategy that holistically crosses platforms to engage the consumer with cohesive, relevant, and impactful moments across the buying cycle. 
This requires collaboration between both media owners and advertisers. John Rogers, VP of Global Business Development at Amobee, says, "To capitalize on the total video opportunity, both media sellers and buyers need to embrace new technologies and measurement strategies, while breaking down the silos that have historically separated TV investment from digital trading." 
Viewers are switching screens and platforms more often, and advertisers need to ensure the consumer journey matches viewer behavior.
Inventory fragmentation introduces new viewer experience challenges
All of this inventory fragmentation presents a major challenge to the OTT and CTV market, and it's likely to intensify throughout 2020. 
Sean Buckley, COO at SpotX, says, "The continued proliferation of new ad-supported streaming services, including the growth of entirely new cohorts of market participants, creates a challenging environment for buyers, particularly around managing key areas like measurement, frequency, unified reporting, inventory rights, and a scalable workflow. Partners who can help buyers manage these key issues across the ecosystem will continue to grow in importance." 
Samsung Ads' Cathy Oh echoes those same challenges of a fragmented TV ecosystem, saying, "Media buyers and brands need to build advanced TV plans that complement their linear TV buys without over- or under-saturating the marketplace." 
She references the company's research on platform surfing, which shows consumers switch between linear, AVOD, and subscription video on demand (SVOD) interchangeably throughout the day. Consumers expect a smooth experience between all platforms, and it's on media owners and advertisers to deliver. 
As CTV has proven to be the new living room standard, original equipment manufacturers (OEMs) have a growing role in shaping the viewer experience. Home screens act as central hubs for a wide range of apps and streaming services. "This one-stop shop for consuming premium OTT video is driving up engagement and viewing minutes, with a higher adoption of viewers connecting into this experience," says Nyma Quidwai, Senior Manager of Business Development and Advertising at VIZIO. 
OEMs are in a prime position to evolve and change the CTV ad landscape. "As the market becomes increasingly saturated with SVOD apps and content being segregated by media companies, OEMs are continuing to find ways to simplify the process and safeguard the user experience," says Quidwai. 
Data and privacy regulations shape consumer ad experiences 
In recent years, we've seen an increase in regulation around privacy and consumer data. The privacy conversation will continue in 2020, as companies look for standardized solutions to the regulations and determine the best approach to delivering targeted, relevant ad experiences while remaining privacy-compliant. 
"Privacy guidelines will evolve as a result of not only GDPR and CCPA, but the need to keep pace with changes in media and technology," says Matt Barnes, Senior Director, Programmatic Sales and Strategy at Disney Advertising Sales. "These laws will have a material effect on the way our industry targets audiences and could impact scale against marketers' audiences as a result."
"There is a growing need to help advertisers protect their data and better understand consumers' choice to opt-in to personalized recommendations and more relevant ad experiences," says Dylan Moorhead, Senior Manager, Programmatic Platform at Roku. "We are actively working on solutions to help foster more advertiser adoption of OTT by going beyond the traditional 15- or 30-second ad to engage with consumers in new and immersive ways."
Capitalizing on first-party data is increasingly important for both brands and media owners. A smart, privacy-compliant data strategy can deliver on the promise of brand impact while putting the consumer in the driver's seat with regard to how their data is used. 
Collaboration is key to enhancing the viewer experience
CTV engagement rates are high, but advertisers won't be able to fully capture viewers without collaboration across the ecosystem. Consumers have a plethora of content and devices from which to choose, and they're not loyal to just one. 
John Rogers of Amobee, stresses the need to meet viewers where they are, saying, "Audiences already consume content this way, moving seamlessly from screen to screen; it's important for agencies and brands to converge their data and operations to build a better consumer journey that aligns with this behavior."
It's a challenge Discovery is also ready to address this year. Alex Rauchman, Senior Manager of Programmatic Yield, says, "The user experience has become paramount to our overall digital strategy. Discovery has great plans to lean in with our partners, like SpotX, for creative solutions to issues that are currently detrimental to the user experience. We believe the solution must come from collaboration."
Read more about the top challenges and opportunities for the upcoming year in the SpotX 2020 Vision: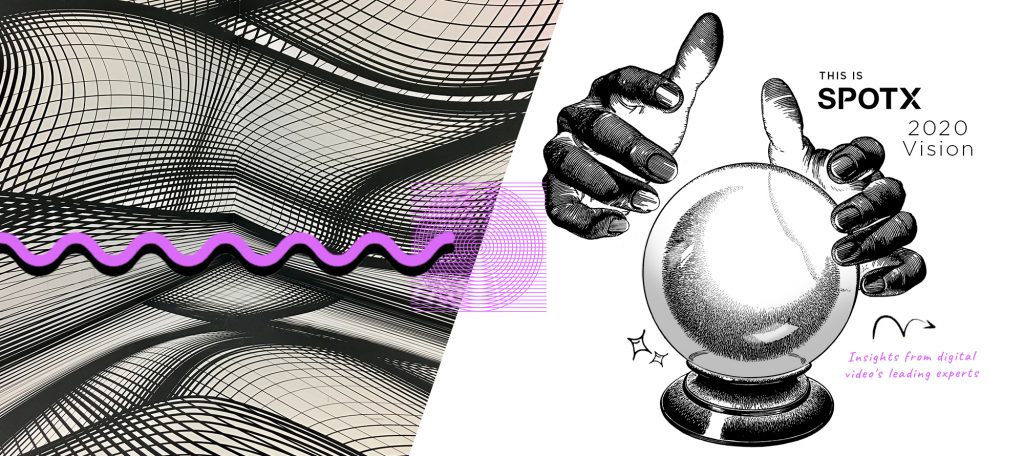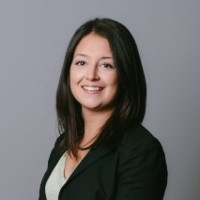 This article was written by Rachel Sullivan, Content Marketing Manager at SpotX