How Can OTT Win the Confidence and Advertising Dollars of Thai Marketers Today?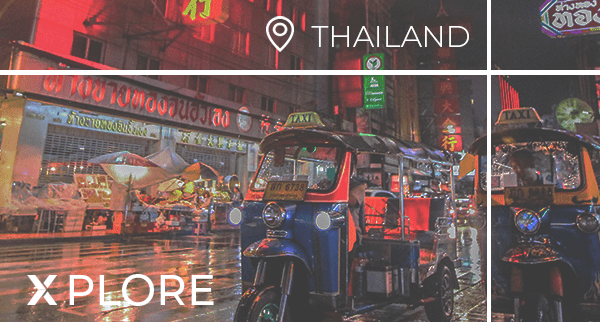 Welcome to Xplore, your essential source of video advertising insight from across APAC, the most diverse region in the world. 
Thailand's television landscape has made great technological strides in the past few years. From 2012-2016, the over-the-top (OTT) market posted a 37.6% CAGR. In 2016, the market was worth US$322.6 million, with ad-supported video on demand (AVOD) accounting for 95% of the total. As online streaming platforms continue to grow rapidly, accelerated by COVID-19, marketers are shifting ad spend from traditional media to VOD services.
At Asia Video Industry Association's Thailand In View 2020 event, SpotX joined panelists from dtac, Mindshare, and The Trade Desk to discuss the role of OTT within the modern media plan, and how to drive advertising dollars to these platforms.
A fragmented market 
The video streaming landscape has grown competitive as more local, regional, and global online content providers enter the space. This offers a rich and more dynamic ecosystem, but creates a fragmented market. However, what industry partners can do, as SpotX's VP of Marketing Nigel Kwan noted, is drive buy-side momentum by promoting the strength and capabilities of OTT to agencies and advertisers and help them move away from the status quo of traditional TV.

OTT as a premium platform 
Mindshare Managing Director Pathamawan Sathaporn highlighted that advertisers are following consumers as they watch more digital video, shifting investment to digital platforms including OTT and social video like Facebook, Youtube, and Line. 
Yet, as dtac's Head of Digital Marketing, Paphop Ruchutrakool, noted, OTT currently has a smaller audience relative to Line, Facebook, and Google, which are very popular in Thailand. OTT users are mostly urban dwellers with middle to high income in tier-one cities like Bangkok. However, these users offer premium audiences for brands. The ability to be more granular and target popular genres of content, like Korean dramas, is compelling.
It is important to note a big distinction between OTT and other forms of video. "Not all video is created equal. The OTT environment features long-form, professionally produced content compared to short-form user-generated or in-feed videos on social platforms. This warrants the premium that is charged, where the higher price is justified," said Kwan. 
Additionally, in a mobile-first economy like Thailand where OTT is widely consumed on smartphone devices, advertisers can enjoy more advanced measurement capabilities compared to other devices, such as CTV. 
Bihao Pan, Senior Director of Inventory Partnerships at The Trade Desk, added that OTT is the channel for top-of-funnel messaging. "When a brand is going out with a branded message, there are only a few kinds of video placement to support longer form messaging such as 15-30 secs in the right environment where users are receptive to," said Pan. "This adds to the value of OTT. The opportunity cost is the more expensive price to create ads on OTT platforms due to additional costs such as acquiring TV content." 
Measurement and data
"As media planners, we have to plan on the best way to invest for particular brands. Awareness and reach are the main metrics in any media plan, but it is also about efficiency and effectiveness," said Sathaporn. 
With advertisers doubling down on engagement metrics with the right audience, OTT has its advantages. "OTT has the impact of TV, with added measurement capabilities," said Kwan. 
The availability of IAB's Open Measurement SDK on OTT offers advertisers greater transparency and measurement capabilities allowing them to analyse and understand the performance of key metrics, including viewability and completed view rate (CVR). Additionally, OTT platforms offer unique first-party data, like demographics from logged-in subscribers, and show consumption behaviour that advertisers can leverage for targeting. A key opportunity moving forward is to use that context to make ad campaigns more relevant. 
The economic repercussions of the pandemic have tightened marketing budgets, with brands focusing more on ROI. The ability to measure OTT performance on an impression-level basis positions it competitively against traditional linear TV. Viewability and CVR are industry-leading, often in the 80-90% range. 
"People pay for what works better and now that you are facing a downward pressure on marketing budget with the global recession, when you need to make a choice, you need to make a wise choice and choose a platform that can deliver effectiveness and efficiency," said Kwan. 
Brand safety 
Brand safety is another one of OTT's advantages. "The ecosystem consists of well-known, reputable publishers with an extensive local presence and strong relationships with industry partners. This is unlike mobile apps, where it's less transparent and a less defined ecosystem," said Pan. 
While ad fraud is still yet to scale in Thailand, bad actors naturally gravitate toward lucrative sectors, and it will become more of a concern as OTT and CTV grow. Checks and balances are in place for app-based mobile OTT. It is important to seek learnings from other markets and proactively tackle them before they arrive. 
Watch the panel discussion here: 
Doris Sun is the Marketing Manager, APAC at SpotX. She creates and executes the SpotX marketing strategy in one of the fastest-growing regions in the world. Based in Singapore, she started her marketing journey in the food and beverage and hotel industries before diving into ad tech. When not at work, you'll find her planning her next travel adventure, food-hunting with friends, or attempting to be artsy with flowers, crafts, and cakes.