Goodbye, Set-Top Cable Box. Hello, App-Based TV.

Cable companies have long seen the writing on the wall as the number of cord-cutters and cord-nevers continue to grow, yet the coronavirus pandemic has accelerated the trend. Many consumers have begun opting for broadband-only services from multichannel video programming distributors (MVPDs) and turning to digital streaming services rather than traditional cable TV packages. 
Streaming activity has surged as more people stay home during the pandemic. Streaming of course requires a strong internet connection, creating an opportunity for cable operators. "Residential broadband demand has never been higher," Neil Begley, SVP and senior analyst at Moody's, shares with Axios. 
Demand had been rising prior to the pandemic. Parks Associates reports that household adoption of stand-alone internet service rose to 42% in the third quarter of 2019, up from 34% in 2017. In April, Comcast and Verizon reported over 30% and 20% increases in broadband usage, respectively, since the beginning of the pandemic. We at SpotX, along with many industry experts, expect that over-the-top (OTT) and connected TV (CTV) viewership will remain high after the pandemic subsides. This will, in turn, keep broadband demand high. 
Cable companies are adapting to new viewership behavior, with many shifting their focus from traditional pay-TV platforms to prioritize broadband services and app-based pay-TV platforms. 
With app-based pay TV, consumers can bring their own device (smart TV, streaming stick, or gaming console) rather than rely on traditional set-top boxes, and access their entertainment (live TV, on-demand, and DVR content) through apps, all as part of their existing broadband service with their cable provider.   
MobiTV, which enables app-based pay TV services for cable, broadband, and wireless operators, launched in 2016 and today works with more than 120 cable and broadband providers.
"Across our customers, about 85% of devices are retail streaming devices (aka set-top-box-free) and about 15% are Android-TV-managed set-top boxes," said Bill Routt, President and COO of MobiTV. "Traditional pay-TV operators are bullish on app-based delivery for several reasons.  Market performance improves with lower churn and the ability to win back cord-cutters,  self-installation is more important today than ever and lets MobiTV customers continue to grow during the pandemic, and, finally, traditional pay-TV operators face stiff competition from OTT and vMVPD entrants and need to offer a compelling user experience with features like voice control and universal search."
Why cable operators are moving to app-based TV
For cable companies, which have been under immense pressure in recent years, a shift to app-based TV rather than continued investment in legacy TV technology helps streamline operations and improve revenue opportunities. Here's a closer look at the benefits. 
1. Lower infrastructure and operations costs

The infrastructure associated with delivering traditional cable TV — including QAM infrastructure (how digital cable channels are encoded and transmitted) and local head-end facilities — is aging and is very expensive to maintain. With the pay-TV business declining, cable companies simply can't justify the investment in upgrades. Switching to an app-based TV offering is a no-brainer.

Every customer also needs to have a set-top box in their home, which requires in-person installation. Eliminating the expense of the box and reducing technician visits in favor of contactless installation saves additional costs, and has been very helpful in adjusting operations during coronavirus.

Finally, providers have seen a drop in call volume into their call centers, yet another cost-saving opportunity.
2. Increased revenue through broadband services

Streaming video from multiple devices requires high-speed broadband service. Existing customers have been upgrading their service for higher speeds, driving revenue for cable providers on top of the cost reductions. Companies offering an app-based TV product are actually signing up net-new broadband-only customers.

Demand for high-speed internet is likely to increase for some time as more people rely on fast connections for video conferencing while working from home during the pandemic as well as the continued app-based streaming TV, OTT, and CTV viewership growth.
3. Stronger consumer appeal

Consumers have loudly voiced their distaste for rising cable TV costs and inflexible channel bundles. Since app-based TV allows customers to bring their own device, cable operators don't need to charge customers to lease a set-top box or for DVR service, which is now cloud-based. Customers can therefore reduce their monthly costs by $10-$40 (depending on how many set-top boxes in the household).
They also get the added value of the on-demand, flexible nature of digital content, allowing them to watch what they want when they want. Since consumers can now access their pay-TV service on the same device as where they stream their favorite OTT services, it makes the user experience much more seamless and convenient.
"Cable operators are rapidly seeing the value of transitioning to app-based, all-IP platforms to support their video offerings to their customers," said Jon Radloff, VP of Video Solutions with the National Cable Television Cooperative. "By providing their video service via an app that is easily accessed on the same device that consumers use to watch Netflix, Amazon Prime, and other popular SVOD services, operators are intersecting with existing customer behaviors versus making them switch inputs on their TVs." 

"App-based pay TV platforms also enable cable operators to significantly upgrade the overall user experience that their traditional video platforms cannot support," he continued. "Services like MobiTV offer advanced UIs that are visually rich and feature poster art, personalized recommendations, cloud-based DVR functionality, voice controls, large on-demand catalogs, and the ability to watch on mobile devices throughout the home, so customers can watch what they want, when and where they want." 
App-based TV opens new ad revenue opportunities
Cable operators rely on carriage agreements with broadcasters and programmers, and typically retain about two minutes out of a total 14-16 minutes per hour to monetize either themselves or through an outsourced sales house, with monetization value based on gross rating point (GRP) data from Nielsen household panels.
In shifting to an app-based TV offering, operators need to ensure they maintain these existing revenue streams and are able to continue these partnerships, however, delivering video over IP enables operators to take advantage of technologies such as dynamic ad insertion (DAI), allowing ads to be inserted into live-linear programming and video-on-demand content. 
This presents a number of opportunities to cable operators:
1.  New revenue streams

Operators who, in the past, have not been able to take advantage of their rights to support ad insertion in traditional environments because of a lack of ad sales partners or the expense of ad insertion equipment, can finally get into the game with a lower-cost, turnkey alternative.

2.  Greenfield revenue opportunity

With the traditional model of selling at a local level either directly or through a sales house,  cable operators can realistically only insert ads across the top 30 to 40 networks, as they are the only ones that can generate enough viewership to justify serving an ad — leaving another 100+ networks unsold. IP-based video DAI removes this obstacle, allowing cable operators to monetize all channels and introduces a greenfield opportunity to partner with a company like SpotX to sell inventory across those 100 previously un-monetized networks, thereby adding incremental revenue.
3.  Shift from GRPs to impression-based selling

Today, the economic models of traditional TV and digital OTT video vary greatly. Unlike traditional TV measurement where inventory value is derived from GRPs, because of the digital nature of IP-based video, inventory value is derived from impression-based selling. And while audience-based buying dominates traditional TV, data-driven buying is more common in digital OTT. Traditional TV ad sales will continue to make up the lion's share of revenue operators can derive from pay TV, as more subscribers move to app-based TV offerings and the volume of IP-delivered video grows, these competing models will come to a head and the shift toward data-driven impression-based buying will accelerate. Operators need to ensure they future-proof themselves for this outcome. 
In deciding whether to move forward with an app-based TV offering, the cost benefits to operators are clear. Viewership continues to shift toward OTT, particularly CTV, as highlighted by Samsung's announcement that streaming is now more popular than linear on their TVs. As linear budgets follow viewership and move to streaming, the revenue potential for an app-based TV offering also becomes compelling.
About the author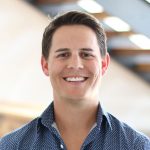 Geoff Spence is Regional VP, Platform at SpotX. Geoff joined SpotX in 2016 and is responsible for overseeing the Platform team on the West Coast. His teams are focused on acquiring new OTT and OLV platform customers and managing existing customers who leverage SpotX for ad serving, programmatic monetization, and data enablement. Prior to his role at SpotX, Geoff established a foundation in broadcast media at Channel 4 in London and managed US operations for Perform Group's Goal.com. Geoff's unique blend of experience across traditional and digital environments provides his clients with invaluable insights into the challenges facing modern media owners and digital convergence. Geoff graduated from the University of Stellenbosch in South Africa with an emphasis in business management and marketing.