5 Foundational Pillars of Supply Path Optimization
Economic environments create powerful incentives for innovation and there's no question 2020 illuminates the need for marketers to embrace rapid responses, require flexibility and transparency, and ask more of their media partners in supporting these needs. For all of these reasons, supply path optimization (SPO) is taking center stage again — though conversations have accelerated and matured. 
Historically, SPO was driven by rate efficiency and the need for transparency. Today, the promise of SPO is to deliver unique value from a roster of preferred partners with an elevated focus on premium inventory, including technical innovation, unique inventory access points, first-party data and priority buying. 
This is what we discussed during our recent webinar, "Accelerating the Path to Transparency: A Holistic View of Supply Path Optimization." In this post, I'll take you through the five foundational pillars that will help get you started on your SPO journey. Be sure to watch the full webinar for even more advice, best practices, and lessons learned from companies that have already begun this process.
1. Evaluation

Take the time to be a student and use in-depth RFIs to seek the information you need to set a baseline to determine next steps in supply consolidation efforts. Explore each partner's unique capabilities, their technical roadmap, and how other clients feel working with them. 
The most common themes in RFIs are: 
Transparency

Company history (including vision, resources and scale, product roadmap, and investment in technology)  

Brand safety, inventory quality, and compliance

Access points to supply 

DSP integrations 

Inventory diversity and scale
Of course, different buyers have different priorities with SPO, so adjust your evaluation criteria accordingly. 
2. Define transparency

Transparency should really be a master class of its own given it has a different meaning for every organization. Start by clearly defining your transparency standards for both demand-side platforms (DSPs) and supply-side platforms (SSPs), as well as by channel. 
There are at least five areas of transparency you may want to consider: 
Auction dynamics:

  Passing transparent signals in the bid request to flag the auction type for each impression opportunity 

Inventory quality:

  

Brand safety policies, ads.txt compliance, performance benchmarks, inventory optimization processes 

Traffic filtering:

  Understanding DSPs' own SPO strategies, particularly around queries-per-second (QPS) efficiencies 

Supply analysis:

  Visibility into your bidding and buying patterns and recommendations to optimize both

Log-level data:  

Insights into specific data sets that allow you to make more informed decisions
Keep in mind that channels are nuanced. Connected TV (CTV), video, and display are all unique. Be sure to ask questions to understand the technical advantages of working with each partner and ensure they will provide value.

For instance, understanding access points is key. A logo shown in a sales pitch does not mean the company has the right to sell the inventory; they most likely have indirect access to the supply. Can your SSPs accurately describe the supply path for all integrated partners?
3. Consolidation

Aim to reduce the number of supply-side partners to only include those that deliver specific value to your brand. Consolidation strategies should be well defined and may take various forms based on the following:  
Region:

Not every market is the same. Be careful that a broad filtering strategy doesn't inadvertently limit valuable traffic.

Format:

With online video and over-the-top (OTT) formats, there are a finite set of valuable technology partners, which makes the evaluation and vetting stage even more important. 

Preferred and non-preferred partners:

There may still be a place for non-preferred partners with limited budgets and an understanding that they are for unique campaigns, ad formats, or tactics. 
Andrew Goode, EVP, Head of Biddable Media at Havas, shared that his team jumped into SPO two years ago, when they had more than 40 supply partners working within the agency's campaigns. After a long journey, they drastically consolidated those relationships down to about seven core partners. 
Again, it can't be stressed enough, remember that each channel is nuanced and deserves a clear SPO strategy. Also beware of incentivized consolidation based solely on fee negotiations or volume discounts, as buyers risk restricting their access to supply and potential for scale at the expense of evaluating the safest and most efficient path to inventory.
4. Resources
In finalizing your supply-side partnerships, understand you are building long-term relationships to drive value and achieve your desired goals. To get the most benefit, make the time investment and commit to consistent two-way communication. 
This was certainly the case for Nationwide, as SPO wasn't just about cost efficiencies, but also the knowledge share with partners and access to data and insights. Jamie Byrum, Head of Programmatic Media at Nationwide, said the goal of embarking on SPO was to "simplify an overly complex programmatic ecosystem, which included a lot of auction duplications, to make media buys more efficient and effective. But, we also had the desire to build strategic relationships directly with the ad exchanges. We started having discussions with the ad exchanges and realized there is a great deal of value that they can bring to our business that we were not leveraging."
You'll want to understand what each partner will be able to provide. For example, at SpotX, our partnerships include: 
Office hours for regular trainings and strategic alignment

Custom KPI reporting to monitor, optimize, and report out on performance against specific objectives

Supply recommendations and supply-side data strategy to source opportunities that align with KPIs

Bid guidance and continual support to ensure optimal performance
5. Execution

SPO efforts can be challenging and overwhelming to implement. Leverage a phased execution strategy to ensure your plan yields the results you desire. You'll want to define a timeline for selected partners to be in compliance with all initiatives and then look to define what success looks like and how your partners will be measured.
For Nationwide, this meant tackling the process in two phases. The first phase was to issue RFIs to SSPs to get a sense of their auction structure, transparency, rates, etc. Similarly to Havas' experience, this helped reduce the ad exchanges they worked with from over 50 at the beginning of 2019 down to just 10 by the end of the year. In the second phase, they are narrowing their focus to optimize bid paths. 
Buyers are looking to develop better relationships with fewer partners, and cut out the clutter in the supply chain. SPO can be a time-intensive and resource-heavy process, but the rewards are worth it.
In addition to the cost savings Havas has achieved with SPO, Andrew said, "We've seen an increase in quality. Our programmatic buys now exceed all the industry benchmarks on brand safety, viewability, and fraud because we have control of our supply chain. Not only that, but we're currently outperforming direct buys on those measurements as well. Which, I think from historically looking at programmatic and the challenges we've had, is a pretty impressive thing to achieve."
Watch the full webinar:
To schedule a SpotX SPO session or learn more, contact your Account Manager or reach out to [email protected]. 
About the author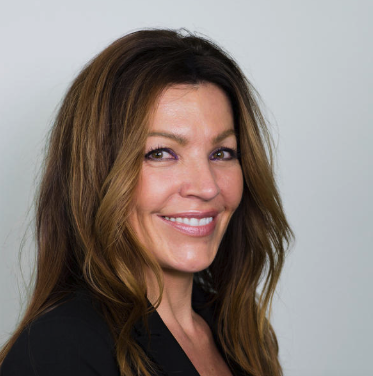 Cassidy Diamond is the VP of Brand Partnerships at SpotX, leading the Demand Facilitation Team that supports Fortune 500 advertisers. Cassidy joined SpotX in 2014 to help brands navigate programmatic supply partnerships, while transitioning media operations in-house. During her six years at SpotX, she has been instrumental in evolving brand relationships through a variety of initiatives, most notably establishing preferred supply-side partnerships and launching the SpotX Brand Advisory Board.