Understanding the Programmatic TV Ecosystem with TiVo, clypd, comScore and Lotame
As the programmatic TV landscape continues to evolve, there are an increasing number of important factors influencing the ecosystem. As the industry gets more complex, it's increasingly difficult, yet important, to boost education and understanding of the PTV landscape. This Q&A explores the different ways TiVo, clypd, comScore and Lotame characterize the Programmatic TV ecosystem and how each of them fit in.
Next week we will take a deeper dive into the strategy of recognizing and adapting to PTV ecosystem trends. Stay tuned!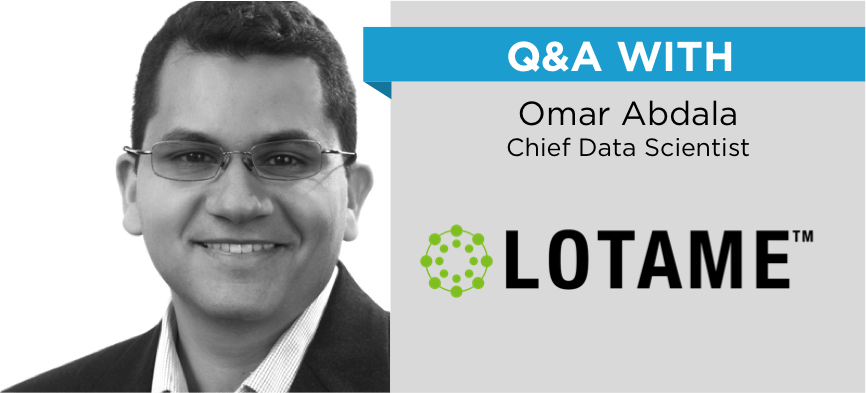 Omar is Chief Data Scientist at Lotame, and the author of more than 15 technical papers and patents on statistical modeling and optimization. Omar joined Lotame through the acquisition of AdMobius, the first mobile Audience Management Platform, which he co-founded as Chief Scientist. He has also held previous positions at Apple and Quattro Wireless.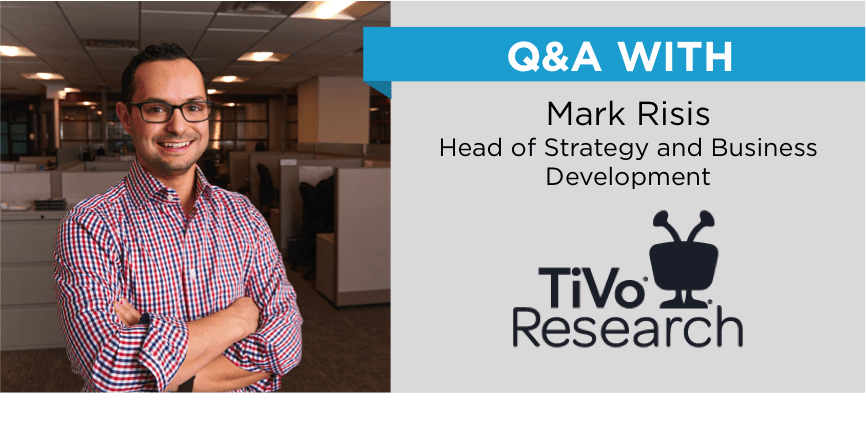 Mark Risis is Head of Strategy and Business Development for TiVo Research. Mark works with technology partners to create and support innovative cross media advertising and media measurement solutions. Before TiVo, he managed Brand New World, a digital creative agency and worked at FutureBrand. Mark holds a B.S. from Duke University.
Jason Burke is VP, Product at clypd. He has the unique experience of working with executive customers and internal product development to drive business while also solving technical challenges with internal and external teams. Prior to building advertising technology products in television, he showed success with similar products in digital video.
Andrew Lipsman is Vice President, Marketing & Insights at comScore, covering multiple industries and overseeing the company's global marketing insights and thought leadership initiatives. He specializes in several research areas, including social media, e-commerce, online video, digital advertising and multi-platform marketing and is frequently quoted by leading news organizations, such as the New York Times and Wall Street Journal.
How do you characterize the PTV ecosystem and how does your company fit into that ecosystem?
The PTV ecosystem is immature with very few interoperability standards. Until now, there has not been a way to combine TV viewership data and the wealth of audience data available in the digital world. As a media-neutral DMP, Lotame serves as the centralized location to bring together TV viewership with digital and mobile audience data sets to enable targeting in both directions, PTV and digital.  If an advertiser has built an audience for targeting of first and third party data, they can get the overlap of that audience with TV viewing to find the best places to reach those people while they watch television.

Being the only cross-device DMP, Lotame is ideally suited to power the transfer and translation of data between the PTV and online worlds.

TiVo Research is one of the few companies enabling the PTV ecosystem from the TV side. Digital adtech players are eager to get into programmatic, but they can't move without TV data. In addition to data, TiVo Research also has unmatched expertise in TV technology, research, and analytics. TiVo invented the DVR sixteen years ago and we've been analyzing digital TV data ever since.

Our solutions are truly single source, meaning you can match our TV data to any other data source—online behavior, purchase data, location data—at the household level. This granularity allows for more precise targeting that helps eliminate waste.

Since we're neither buying nor selling inventory, we are able to provide unbiased information that fuels planning and then we're able to similarly measure post-campaign impact.

While we are currently running in the first miles of the PTV marathon, the conversations around programmatic for television are already a serious part of the sales strategy for TV media companies. It's also becoming top of mind for brands, agency buying groups and traditionally digitally-focused demand-side platforms. clypd works closely with its media owner partners to define and build solutions to allow these various parties to transact in ways that enhance the way that TV has been traditionally bought and sold.

Whether TV media owners and marketers incorporate programmatic strategies to take advantage of the changes in media consumption through cross-screen advertising, identification of new incremental business opportunities or enhancements to their existing businesses operations, the $74B US television market will continue to realize  more of the wins that have already been seen in the first years of PTV.

Programmatic TV is still in its infancy, but it shows great promise. Right now the market is probably best characterized as being in its experimental phase, where modest portions of budgets are allocated to programmatic TV buys in order to learn best practices and see how it fits into the bigger picture going forward.

We believe comScore has an important role to play in the programmatic TV future. To begin with, we are on our way to developing a cross-platform measurement currency that will likely be central to the programmatic buying and selling of TV ads. We also have a rich data infrastructure, including Advanced Demographics, that can help brands reach their most valuable customer segments based on what car they drive, how they vote, or what products they buy inside the home.

Read more from our programmatic TV series:
Download our programmatic TV white paper series: