The Rise of Vertical Video

Video has risen from laying horizontal and is now standing fully upright in response to the increase in popularity of vertical video. Surprisingly, vertical video has gained traction only in the last couple of years, nearly a decade since the introduction of the iPhone, whose height specs have gone from 4.5 inches to 6.23 inches in the 7-Plus. Very little vertical video content has been produced until recently. Set by the precedence of movies, TV shows, and YouTube, most users have become accustom to the landscape viewing experience. This forces users to succumb to turning their phones sideways or deal with watching a video the size of saltine crackers in the middle of the page. However, thanks to apps like Snapchat and Instagram, the media industry has begun to take vertical video more seriously.
It makes total sense – mobile is now everyone's most engaged device, with the average millennial with Internet access spending 3 hours a day on a mobile device. The numbers are quite compelling:
Of course, adopting vertical videos is easier said than done. Brands need to rethink the most basic logistics – how to frame and shoot videos vertically. But with the growing prowess of apps like Snapchat, Meerkat and Periscope, vertical video not only gives advertisers the opportunity to tell their stories in a new way but also gives publishers another way to show their content that has become more mobile-friendly. Many publishers like Hearst, National Geographic, CNN and iHeart Radio are producing vertical content for Snapchat in their Discover section of the app and have been able to command higher CPMs. Facebook is reportedly also creating vertical video space for brands.
While vertical video won't completely replace horizontal video, it will certainly carve out its own niche in the market. Therefore, it's important to adapt your digital strategy to best meet the evolving needs of modern mobile audiences. Take advantage of the high viewability and optimal user experience that vertical video has to offer. With SpotX's Vertical Video Curated Marketplace, media owners have the opportunity to further optimize their yield and  advertisers can access multiple media owners and scale their vertical creatives.
Interested in learning more about our Vertical Video Curated Marketplace?
Get in touch with us at DF@spotxchange.com.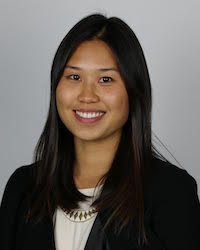 Insights from:
Lucy Xia, Product Marketing Manager