Supply Path Optimization: What It Is and What You Need to Know
How did we get here?
Supply path optimization is the practice of pruning bid requests through algorithms to make smarter buying decisions and reduce infrastructure load and is the next evolution of programmatic. This topic has been widely discussed since header bidding over-delivered on the promise of inventory scale and visibility into the supply sphere for buyers.
It forced many DSPs to process far more requests than their infrastructure could handle and caused confusion about the source of impression opportunities. As a result, buyers, driven by the desire to have efficiency and transparency into the buying process, turned to solutions like supply path optimization.
What does supply path optimization mean for the buy-side and the sell-side?
From a DSP's perspective, the journey they take to achieve impressions is one riddled with tolls, potholes and roundabouts. As such, they've taken matters into their own hands with supply path optimization, using algorithms to cut out questionable or duplicate requests and seek out ones they are more likely to win. These algorithms often look at the SSPs publishers work with to analyze traffic patterns and win rates to assess which publishers provide the most direct, toll-free path to their inventory.
Publishers can benefit from supply path optimization too. By following the same process from their side of the equation and working in the opposite direction to analyze how their inventory reaches a buyer, they can optimize the path they take to DSPs and achieve results such as enhanced fill. Meeting in the middle of this journey can reduce a lot of friction in the monetization process and ultimately benefit everyone while creating more harmony in the ad tech ecosystem.
SpotX supports the cause
One way that publishers are engaging with the supply path optimization movement is through ads.txt. Since ads.txt launched in Q2 2017, it has quickly become an official gateway to a publisher's preferred path, and buyers can feel peace of mind that the inventory they are buying is trustworthy and high-quality.
Most of the industry is embracing ads.txt; over 60% of the top 1000 publishers in the US having uploaded ads.txt to their properties and 85% of publishers transacting on the SpotX platform have us included in their ads.txt. In parallel, many DSPs are implementing decisioning based on ads.txt and rely on it as a means to eliminate fraud and unauthorized reselling. Across SpotX, over 60% of spend comes from DSPs who decision off ads.txt.
As a modern ad server we stand in a unique position to see the benefits on both sides. We encourage publishers to adopt ads.txt because not doing so would simply reduce the number of bidders. Publishers can greatly benefit from ads.txt as it's a sign of good faith by showing and declaring the direct relationships they have to their content and providing DSPs a reason to not throw away their impression opportunity. In addition, by having ads.txt, publishers are not only leaning in and showing their support for a fraud-free, more efficient ecosystem but also can have a direct say into the whole monetization process.
Another solution to optimize supply that we've been abiding by way longer than ads.txt and way before supply path optimization became the latest hot adtech topic, are direct integrations. Prior to the adoption of ads.txt, we recommended that publishers directly integrate with our Platform to ensure buyers could access verified inventory directly.
In addition to the decreased latency, quicker load times and maximized CPMs our parallel ad decisioning provides, the most valuable benefit of the solution is our ability to collect data and pass it to buyers before they bid. These features increase the value of the opportunity to the buyer and decrease the incidence of post-auction errors.
Supply path optimization will remain important for the foreseeable future due to how closely it's tied to other major industry trends such as header bidding. As a result, it is already fundamentally changing how buyers and sellers operate because it is establishing standards for how buyers and sellers succeed in this constantly evolving ad tech landscape.
It's becoming increasingly apparent that SSPs that provide transparent transaction mechanics will come out on top as the buy-side enlists algorithms to guide their decisioning towards the good actors and away from the bad. Sooner or later, publishers will find themselves in a position where they have to make changes, whether it's as simple and small as adopting ads.txt or completely re-thinking their monetization strategy.
One thing is for sure: The buy-side is taking large strides towards supply path optimization and it doesn't seem like they're slowing down for anyone.
To learn more about how you can directly impact supply path optimization and how you can do your part with ads.txt or SpotX direct integrations, talk to your account manager or reach out to us at productmarketing@spotx.tv.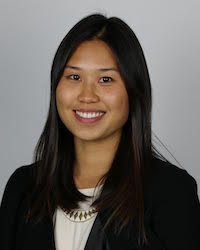 This article was written by Lucy Xia, product marketing manager at SpotX.