Video Player Bidding
All the benefits of header bidding, built directly into the video player
Until now the potential of header bidding for video has been limited by difficult implementation and a fragmented market. Video player bidding is a market-changing solution built for video to greatly improve latency and moentization with just one click.
"Combining Best-of-Breed Video and Advertising Technology"
By marrying JW Player's massive global publisher footprint with SpotX's best-in- class advertising technology solutions,
Video Player Bidding:
Streamlines the bidding process
Solves implementation challenges
Unlocks revenue potential
Traditional Header Bidding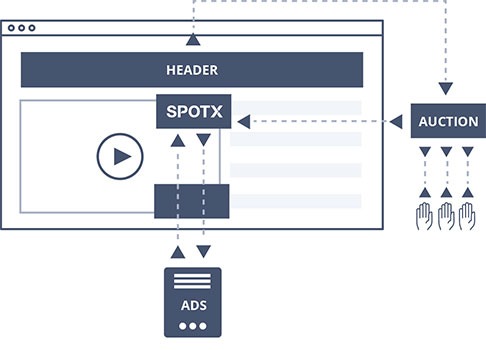 Video Player Bidding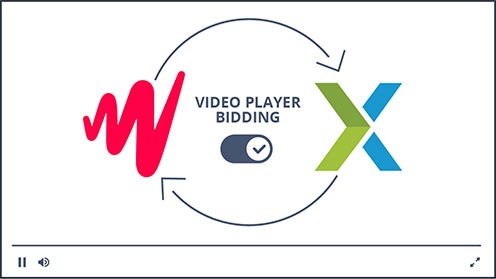 Maximize monetization
Access to 65+ demand sources with reduced latency
Integrate with a single click
Activated through the JW Player interface, this integration requires no additional code or developer resources
Access premium inventory
Through SpotX, advertisers can tap into the JW player network to gain access to premium inventory at scale
Want to learn more from JW Player?