When it comes to connected TV, no one at SpotX is better suited to share predictions on growth in the industry than Allen Klosowski, VP Mobile & Connected Television. Last week, Klosowski shared key findings and predictions on the development of connected TV in the JAPAC region at SpotX's Ultimate Guide to Connected TV event in Singapore.
Connected TV is still in its adolescent stage across JAPAC, but Klosowski explained that the industry is shifting in that direction. The rapid growth in the region can be traced back to the growth of digital and programmatic spending and increase market penetration of web-enabled TVs, set-top boxes and available plug-ins.
Media owners and content distributors are responding to changing consumer behaviour and advertisers are demanding more accountability from their media sources, both leading to an uptick in connected TV spend. By 2020, the number of smart TVs alone is expected to double, increasing from 150M in 2015 to 300M+ worldwide.
Klosowski also shared results from an eMarketer report detailing the rise of connected TV across the JAPAC region (see chart below). The rapid rate of internet adoption will help spur increased spend in markets across Indonesia, Thailand, the Philippines, Malaysia and Vietnam, despite the fact that digital spending will account for less than 20% of overall media investment in 2017.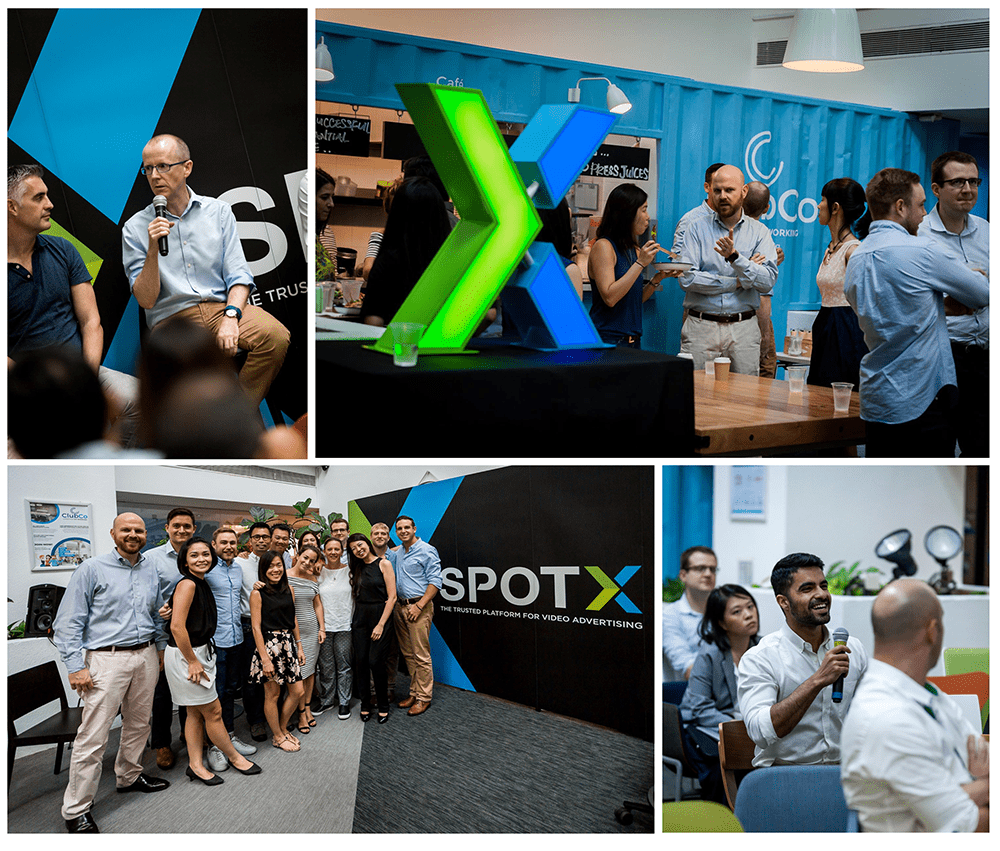 The slow but steady adoption of connected TVs and web-enabled devices will help dramatically increase the amount of ad spending on connected TVs across JAPAC. Simply put, connected TV is on the rise in JAPAC, and media owners and content distributors need to be ready.
Allen's session was followed with an insightful panel discussion with industry experts: Jennifer Batty – EVP Programming at RTL CBS Asia, Alex Sibois – Managing Director, APAC at Lotame, Louis Boswell – General Manager, South East Asia at Discovery Networks Asia Pacific and Duncan Chamberlain – Senior Director of Business Development, South East Asia at The Trade Desk and Allen Klosowski from SpotX. The panel was chaired by Alex Merwin, VP International at SpotX.
Here are just a couple of the key insights:
Production houses and media owners need to have a short/mid form content strategy to take advantage of the new distribution platforms emerging from OTT
Measurement is a key challenge for OTT distribution outside of browser based environments, such as apps, gaming consoles, streaming devices and smart TVs
OTT provides new distribution platforms for long form content beyond traditional broadcast, cable and satellite. Content owners should lean into the opportunity with direct to & bull; consumer offerings or enhanced distribution partnerships that provide better return path data about media consumption.
We had some great feedback from the audience and appreciate the participants opinions and insights into this ever changing industry.
Follow Allen on Twitter @TheBigKlosowski to stay up-to-date with his day-to-day connected TV insights.