Unlocking the Potential of Mobile App Advertising in Southeast Asia
Welcome to Xplore, your essential source of video advertising insight from across APAC, the most diverse region in the world.
The explosive growth in mobile has heralded a new generation of apps, especially in the Asia-Pacific region, which leads the world in mobile app adoption. This trend has been accelerated as COVID-19 continues to impact lives with mandated stay-at-home measures, and by consumers increasingly using apps to quickly and easily meet their daily needs.
The app ecosystem has evolved considerably in recent years and offers sophisticated solutions across targeting, measurement, and brand safety. Unfortunately, advertiser hesitancy remains with ever-present quality perception issues — often incorrect — and the familiarity and perceived safety of traditional online and offline channels. 
Though the recent announcement of the IDFA tracking changes as part of Apple's iOS14 update will affect publishers and advertisers, consumers will continue to spend a significant amount of time on mobile apps. Google Android remains the clear market leader and new consumer behaviours unleashed by COVID-19 are here to stay. In-app advertising is no longer the Wild West, with apps reliably delivering and exceeding KPIs like viewability, completed view, and on-target reach. Advertisers who sidestep these highly engaging app environments risk losing out on a huge chunk of their potential audience. 
Mobile gaming
The video gaming industry is scaling so fast that it is now the largest entertainment sector, bigger than Hollywood. Even Netflix has pointed to break-out game Fortnite as a bigger competitor than rival streaming services. 
By 2021, it's forecast that 59% of the global video game market will be app-based. This growth will be led by Southeast Asia, the world's fastest-growing games market. The stereotype of gamers being predominantly young males no longer holds true as the industry has evolved to cater to diverse interests and demographics. A study by NewZoo recently highlighted that 40% of mobile gamers are women in Southeast Asian countries such as Indonesia, Malaysia, Philippines, and Singapore. Activision Blizzard Media found mums viewed gaming as an important part of their lives, making gaming an ideal environment to reach this lucrative audience of key household decision-makers who often control household spend.
A common concern is that gaming isn't a premium environment. Understanding premium in mobile gaming requires a shift in mindset. Think about a user that plays for hours, which suggests the game offers quality gameplay and attractive design that keeps them highly engaged. Doesn't that sound premium to you? Of course not all games are created equal, and context is a key consideration for brands. Casual games like Candy Crush and Bejeweled attract female players within a fun and carefree environment suitable for most brands within CPG and QSR categories. However, tactical shooter or battle strategy games deliver a male-skewed audience and, due to the nature of the gameplay, will only be relevant for a smaller subset of brands, such as those within auto or male hygiene categories. 
Excitingly, we're seeing traditional gaming boundaries blurring. Fortnite, for example, has hosted successful virtual concerts for artists such as Travis Scott, which attracted 12 million viewers while gamers use the platform as a virtual hangout in the current pandemic. Time spent mobile gaming is catching up to mobile video consumption across Southeast Asia, so it's no longer something a brand can ignore. Indonesia, the largest and fastest-growing market in the region, has seen gaming account for 100 billion streaming minutes on mobile in Q1 vs. 250 billion minutes for video according to Media Partners Asia, and the gap is set to close.

Music streaming apps
Music streaming is almost exclusively consumed via mobile. In the US, 96.9% of total monthly minutes are spent listening to music through apps.
The Southeast Asian music streaming ecosystem is diverse and growing rapidly driven by a burgeoning middle class and cheap data costs. Regional music apps like Tencent-owned JOOX, KKBox, and Yonder are leading the way with localised content offering an innovative music streaming experience. Advertisers looking to engage young streamers in the region have more options to choose from, in addition to global giants like Spotify. 
JOOX, the leading Asian music streaming service which accounted for more than 50% of all streaming music app downloads in Thailand, Malaysia, Indonesia, and Hong Kong, boasts an audience of 62% in the 25-43 age bracket, with more than 80% of those users streaming music on smartphones. Video ad options such as out-stream or interstitial targetable by age, gender, device, and more are capable of achieving up to 90% completion and viewability rates. 

A key to success is innovating beyond simply streaming music to other entertainment features such as JOOX's Karaoke feature, which saw a streaming surge of up to 50% during the pandemic. These features, coupled with the price-conscious Asian consumers who prefer ad-supported free streaming, offer advertisers a wealth of ad opportunities within music streaming apps.
Social apps
Social apps dominate time spent on mobile with the usual suspects commanding the top spots. However, the rise of Chinese-based apps such as short video-based social media apps TikTok and Likee are now dominating app store rankings. As photo editing apps rise in popularity with prevalent social media usage, beauty editing tools like Meitu are widely enjoyed by users across Southeast Asia. 
These innovative apps, featuring fancy effects and video or photo editing tools, have built a sizeable core following among Asia's Gen Z consumers, who are the major adopters. Brands targeting a younger audience would do well to include these Asian platforms in their social strategy.
Messaging apps, which are in fact 20% bigger than social networks, offer huge potential but are often overlooked. Regional advertisers have a greater choice of messaging apps to utilise besides the likes offered by Facebook. WeChat, Viber, Line, and imo rank among the top seven messaging apps in the world, where Line surpasses WhatsApp as the top communication app in Thailand. With messenger apps delivering high engagement rates and usage across all demographics, the advertising opportunity is exciting.
What the future holds for in-app advertising
COVID-19 has accelerated consumer behaviour that was already in existence and growing pre-pandemic. Mobile usage has surged as it has become even more of a key entertainment, communication, and utility device. In the past two months, SpotX's platform data showed a continual increase in ad calls across over-the-top (OTT), gaming, music, and premium publishers, as this content captures more and more of users' attention.
Advertisers who jump in first to capitalize on these trends — and diversify their budgets away from the walled gardens — can access unsaturated, highly engaged app environments where their target audiences are increasingly spending time. They will be the ones to reap the full benefits of their investment. Don't wait for the sleeping giant to stir before making a move. 


About the author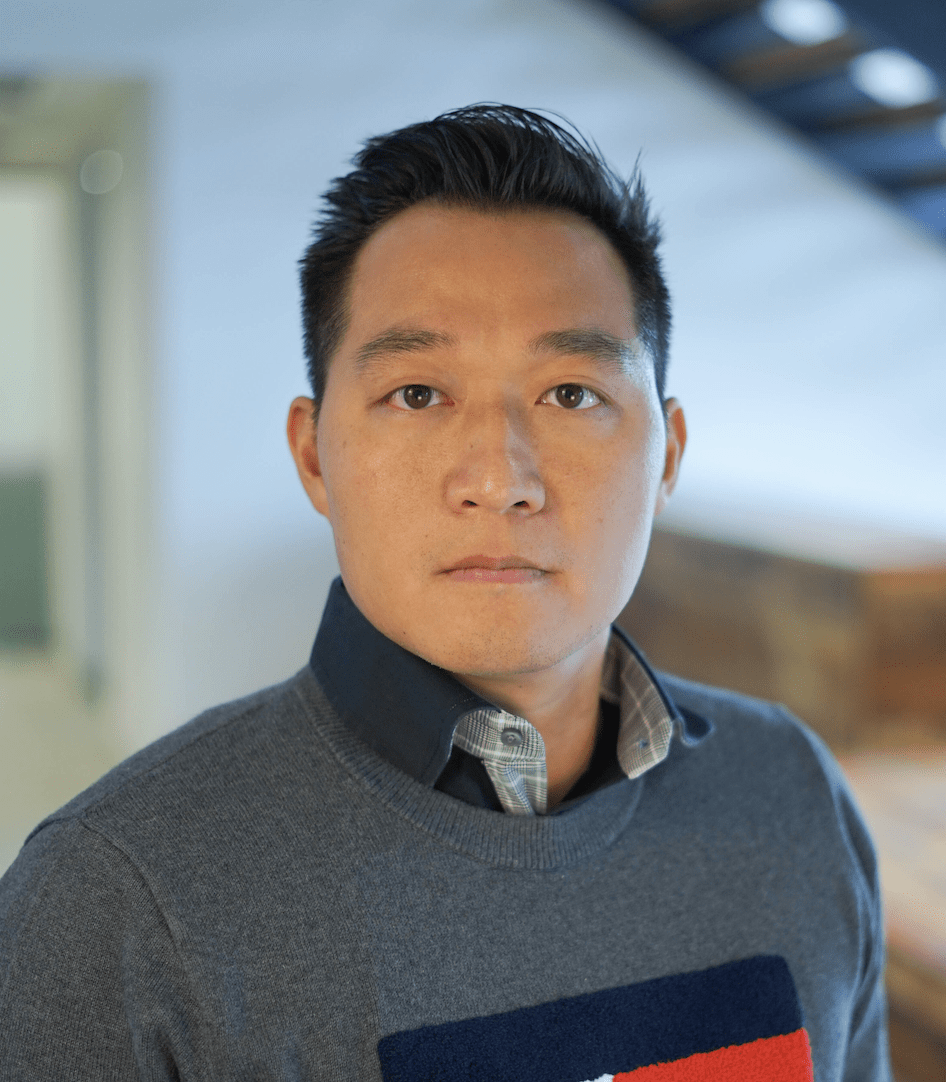 Anthony Tsang is a Director of Business Development for Supply at SpotX, consulting with media owners, broadcasters, and publishers to drive growth in the complicated online video and OTT ecosystem. Currently based in Singapore, Anthony has over a decade of experience in ad tech and digital media, working with companies such as Oracle Data Cloud, Moat, LinkedIn, SingTel, and Yahoo!.