Three Countries in Three Months: Reflections on my SpotX APAC Office Tour
As I continue my third consecutive month of travel, a few colleagues have asked about my experiences working abroad in multiple offices. Traveling the globe this summer has truly been a blessing and something I hope everyone gets the chance to try during their career. With my last couple of weeks approaching, I want to encourage everyone, and especially women in the workplace, to not shy away from such adventurous pursuits. Focus on what makes you tick and tell the universe what you want. She's listening. 
Ever since I can remember I've pictured myself thriving in a successful career. For whatever reason, my childhood dreams bypassed the fairytale wedding and went straight to the high-powered boardroom. Most girls I knew growing up imagined themselves walking down the aisle, and fancied what their wedding dress might look like, while I was Googling sleek office supplies and badass portfolio holders. Whatever that says about me, I know one thing: I told the universe what I wanted. A career I'm proud of. A job where I love what I do. A company that I'm proud of and excited to work at every day. Over and over again, this was my mantra. 
Fast forward to 2019 and I'm happy to report the universe listened. It didn't come easy, but after a couple of failed attempts, and several mentors later, I finally have a dream job at a dynamic and fast-growing global technology company. I've been at SpotX for almost three years, and my role on the marketing team involves leading our events and experiences in the US. What does that mean? Basically, I brainstorm, plan, and host cool parties, corporate functions, and conferences, and make sure the world knows about them. Did I always know this is what I wanted to do? Not exactly, but a series of events led me to where I am today and I now believe it's exactly what I'm meant to be doing.
Earlier this year, I was approached with an opportunity to take my position abroad and help our teams across APAC through SpotX's Global Rotation program. One of the many special perks of working at SpotX, the Global Rotation program empowers SpotXers to travel to one of our offices around the world and share their expertise with our local teams. In my case, there was a need for field marketing support in our Sydney, Singapore, and Tokyo offices, so I packed my bags and began my tour through APAC. 
It's been the opportunity of a lifetime to not only travel around the world, but to see how other regions conduct business. Each office has its own unique culture, while maintaining some consistency as most are located in WeWork spaces. The whole experience has gifted me with a new perspective that I've always wanted, and I'm grateful to the many colleagues and hosts who have shown me the ropes along the way. 
Here are a few of the things I've learned and noticed throughout my journeys abroad. 
Sydney, Australia 
Even though SpotX's office "down under" is nowhere near P. Sherman Wallaby Way (sorry Finding Nemo fans), it definitely enjoys a prime location. Situated in the CBD (or "central business district"), and a ten-minute walk from the legendary Opera House, this office takes the cake on location. 
Summer in the US meant winter in Australia, which put a wrench in my packing situation. Although winter in Sydney is rather mild – upper- to mid-60s – the rain was frequent. You can see what I packed for the month here; overall, I stuck to the business casual basics. 
Luckily, I stayed in neighborhoods that were central to public transit, which made getting to work super convenient. Most evenings, I would visit a new neighborhood and grab a bite to eat. Fortunately, the beginning of June coincides with a lights festival called Vivid Sydney that runs for several weeks. This helps to promote tourism in the area during what is generally the off-season, and I'd highly recommend checking it out if you're in town. 
Singapore 
Singapore is the only country I've visited where I didn't immediately check the weather upon waking in the morning. Why? Because it's nearly always the same, day in and day out:  warm and humid, with temperatures in the range of 80-90 degrees Fahrenheit, and upwards of 90% humidity. No seasons, or fluctuations in temperature. Maybe some rain here or there. I've never been so hot in my life. Fortunately, office life means air-conditioning on full blast at all times, which made the occasional walk outside a nice break from our chilly desk spaces. 
I took it upon myself to try any and all local food while in Singapore. Dining is the most popular communal activity among locals, and my colleagues made sure I tried only the best chicken rice, laksa, chili crab, and more. 
The utopia that is Singapore was unlike anything I've ever experienced. From the cleanliness of the streets to the absence of crime, the city-state exudes a safe, pristine order to such an utmost degree that it almost seems unreal. It was so impressive that at times I thought I was starring in some weird version of The Hunger Games.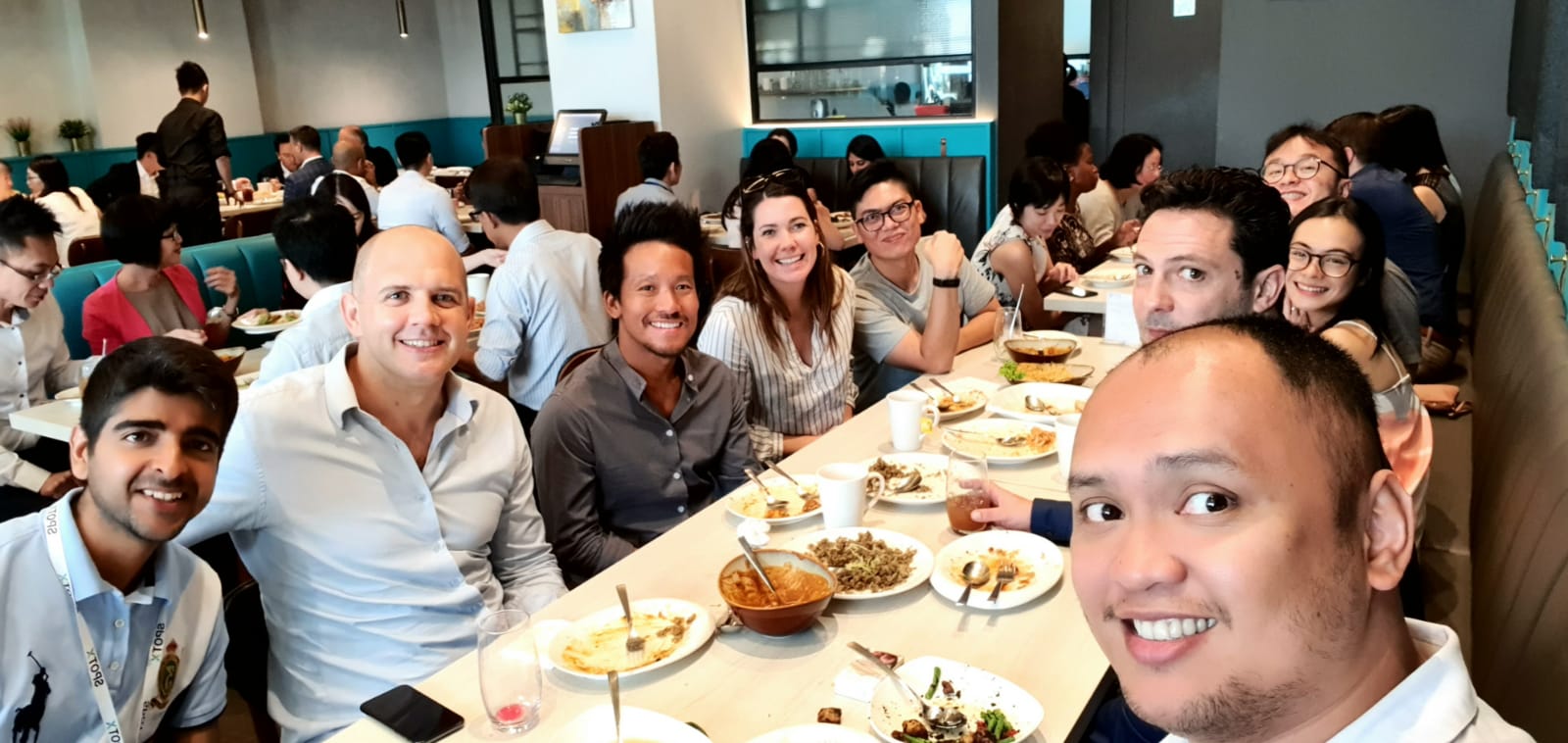 Tokyo, Japan 
I've spent the least amount of time in Tokyo, but over the last 48 hours, I've learned more about local mannerisms and etiquette than I have in almost 30 years of life. Everyone here is kind and respectful. From restaurant staff and hospitality workers to my colleagues, there is intention in every interaction. Whether through a bow, greeting, or seating placement, there is meaning in everything you do. 
Tokyo embodies a tech-savvy wonderland with its futuristic skyscrapers, high-speed bullet trains, robot-run restaurants, and nine-story electronics stores. These marvels are a stark contrast to the flourishes of old-world Japan: the historic shrines, gardens, and narrow streets of old-fashioned quarters such as Asakusa. It's hard not to find something for everybody in this city.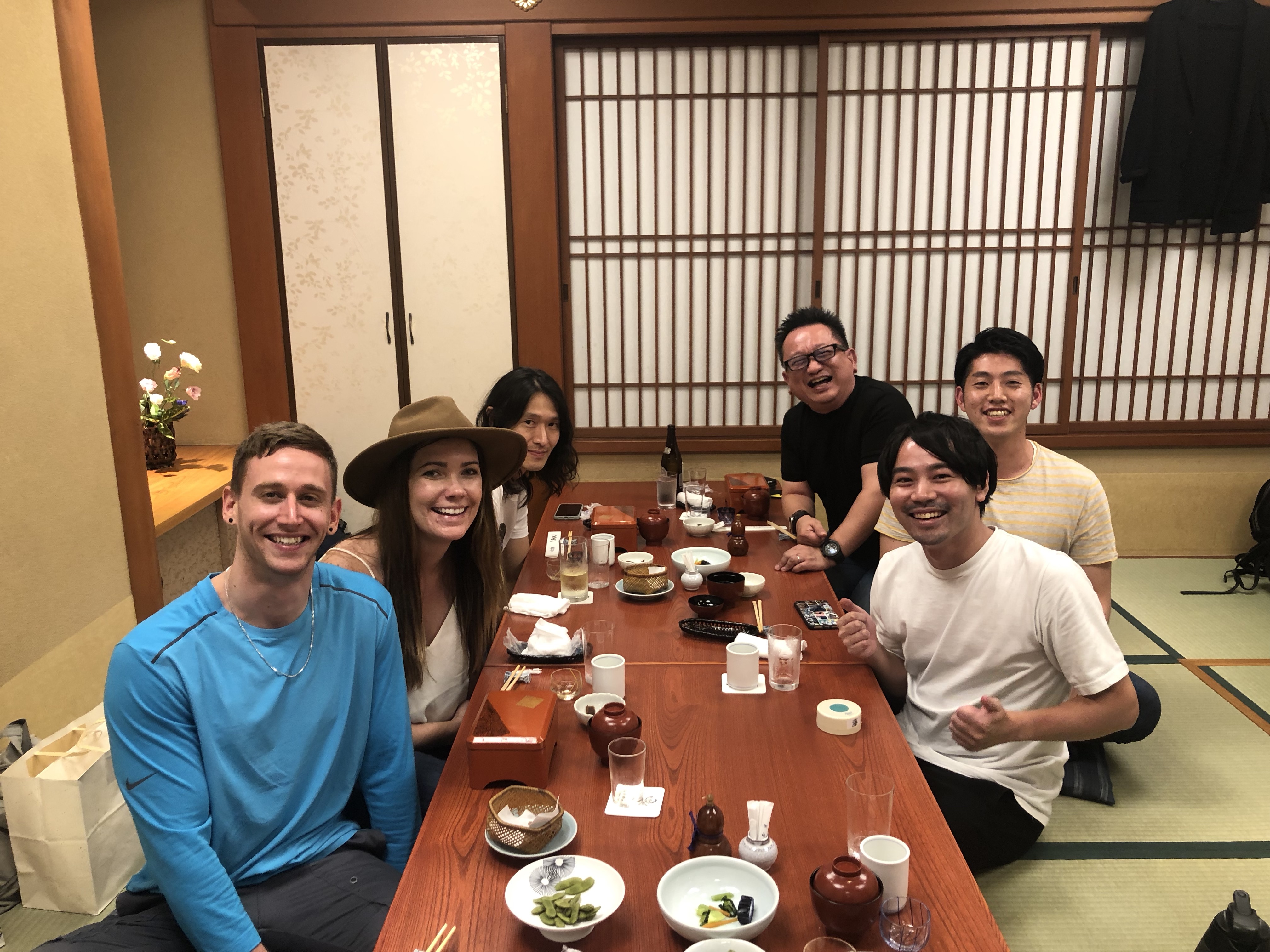 The Global Rotation this summer has changed my life, and I don't mean that in some cheesy, romantic comedy kind of way. I've developed a finer cultural sensitivity, pushed my boundaries, and most of all learned to rely on myself. Not many people get the chance to do this and I'm soaking up every second. I encourage everyone to step outside their comfort zone and put yourself out there for the world to see. Slowly your mentality will shift and you'll realize that you can do things, despite the obstacles. 
And to think this all started with telling the universe what I wanted. Looks like she listened. 
Ready for a change in your career? Explore our open positions. 
This article was written by Kyla Feeney, Senior Manager of Events and Experiences at SpotX.