The Connected TV Advertising Opportunity in Europe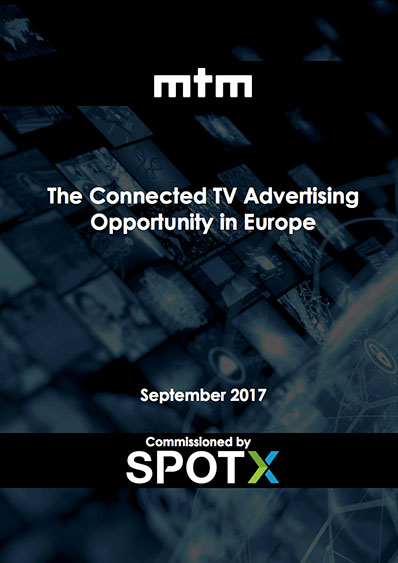 Across the five major TV markets in Western Europe, video consumption habits are evolving and audiences are increasingly accessing TV content delivered via the internet on connected TVs. Television industry executives are excited by the opportunity to apply digital techniques and technologies to ads on TV, but broadcasters must overcome a number of key challenges in order to realize the full potential of connected TV.
This white paper dives into senior industry executives' perspectives on the growth opportunity of connected TV advertising across the UK, Germany, Italy, France and Spain.
Fill out the form below to view the white paper.