SpotX Volunteers at the Wild Animal Sanctuary
Colorado is a great place to get close to nature, and SpotX team members enjoy the wilderness right here in our backyard. However, when it comes to wildlife, there is such a thing as too close. Wild animals need things from their environment that can't be reproduced in a backyard pen or concrete enclosure.
That's why a team of ambitious animal-loving SpotXers volunteered at the legendary Wild Animal Sanctuary in Keenesburg, Colorado. This nonprofit rescues at-risk animals from roadside zoos and private homes across the U.S. and internationally, relocating them to a 720-acre refuge about an hour northeast of Denver. Freed from overcrowded pens and untrained caretakers, the animals can be rehabilitated and live out their lives in a safe environment.
The SpotX team was put to work building shelters for half a dozen mama bears and their cubs that were brought in only days before the volunteers arrived. We were happy to learn that the bears arrived safely and seemed very comfortable in the shelters we constructed.
"Although our team was working safely away from the wild animals, the easy highlight of the day was seeing hundred of rescued animals living happily in their home in Colorado.  The sanctuary houses everything—wolves, llamas, lions, tigers, other large cats and much much more."

– Jessica Wright, Director, Event Marketing
"Volunteering at the Wild Animal Sanctuary was unique, exciting and fulfilling! This seemingly endless plot of land had every species of wild animal you could imagine. The most memorable part of this experience was building habitats for the bear population. Many of the animals here were neglected and severely abused prior to their life at the sanctuary, so I was grateful for the opportunity to improve their quality of life. Volunteering at the Sanctuary gave me the once-in-a-lifetime experience to be so close to lions, tigers and bears (oh my!) in a safe environment. I chose to volunteer for the opportunity to break out of my comfort zone, to connect with my colleagues, and most importantly, to make a positive impact on our community.  I am looking forward to more SpotX volunteering events to come!"

– Derek Quinn, Brand Safety & Inventory Operations Coordinator
About The Wild Animal Sanctuary
The Wild Animal Sanctuary is is the world's largest refuge for large carnivores that have been confiscated from illegal or abusive situations. They currently house over 400 lions, tigers, bears, wolves and other large carnivores and provide for their lifelong care.
The Sanctuary's mission is to save animals from the issues of wildlife captivity. Interested in supporting their cause? You can find out how to get involved by visiting their website.
SpotX is hiring! Want to become a member of of our team? Check out our open positions.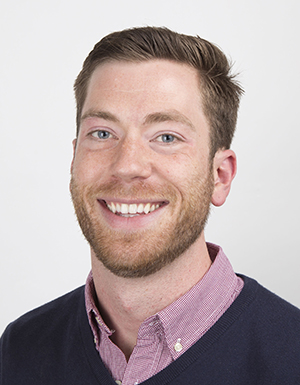 Insights from:
Nick Hoffman – Senior Manager, External Training & Development