SpotX hosts Disney, Viacom, and more to tackle industry challenges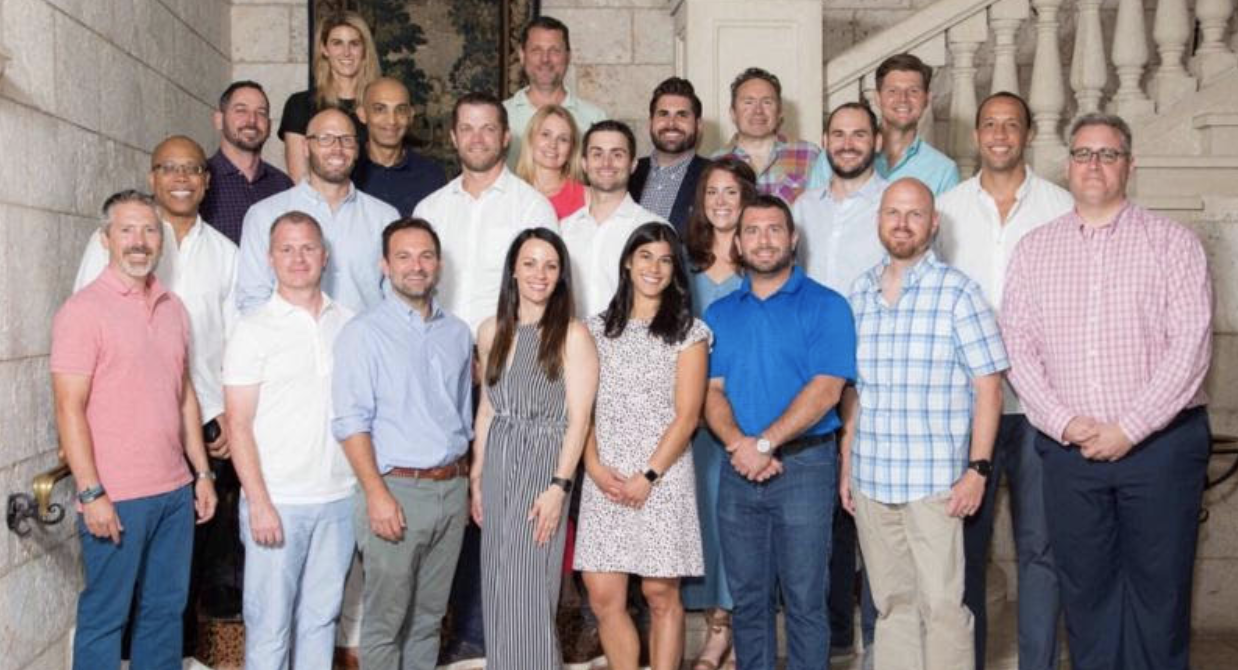 2019 is shaping up to be a big year in the world of video advertising. Evolving methods for activating audience data, the rise of programmatic guaranteed, and a surge in live content are contributing to the rapid growth of ad-supported OTT, particularly on the big screen. Additionally, political advertisers are shifting their 2020 campaign dollars towards Total Video strategies, and the industry is continuously strengthening brand safety measures and stopping bad actors in their tracks. 
In a continued effort to address critical ecosystem challenges and capitalize on opportunities, SpotX formed its inaugural Media Owner Advisory Board (MOAB) in early 2019. 
MOAB unites industry leadership — drawn from some of the largest media owners in the U.S., including Disney, Viacom, and Fox Networks — to facilitate ongoing strategic cooperation around pressing issues carefully selected by its members. This past August, MOAB members convened in Sea Island, Georgia, to discuss top insights and challenges over sweet tea at the board's first annual retreat. SpotX hosted the members for three days and together they uncovered new ideas and technical solutions to overcome challenges faced by both media owners and advertisers. The progress made by this select group of media owners in three short days was remarkable. Read on to learn more about some of the issues that board members will look to to tackle this year.
Standardizing measurement
Throughout the retreat, MOAB members expressed concern over the lack of one standardized unit of measurement across the OTT landscape. Measurement providers such as Nielsen and comScore offer different approaches for OTT which has led to fragmentation and can create confusion and inefficiencies in the market. 
Transacting at scale during live events 
As the scale of live event ad inventory continues to expand, the ecosystem at large needs to continue to work together to solve a range of hardware, software and media planning challenges that arise when serving ads into this highly sought after medium. 
Converging digital and linear 
As more and more users cut the cord, we've seen the business models of both traditional linear television companies and digital-first platforms evolve. Digital-first publishers are creating linear TV channels to distribute their content across OTT, while programmers seek to merge their traditional and digital sales organizations technically and operationally. For these media owners to continue to build profitable businesses in an era of rapidly changing viewership habits, both buyers and sellers will need scaled solutions that bridge the old world with the new while accounting for divergent technologies, measurement methodologies, data-sets and organizational practices.
Unifying ad platforms
Media owners use a variety of campaign execution types and (often) ad platforms to monetize their content, making the implementation of unified yield strategies and business rules challenging. The launch of advanced solutions that blur the lines between different systems and campaign types will give media owners the tools they need to boost revenue and minimize operational overhead.
Activating audience data
Traditionally, data activation has happened primarily in DSPs. Today, we are seeing a rapid increase in data activation on the supply side, allowing media owners to prefilter against 1P, 3P and advertiser 1P data before bid requests are made to the DSP. This creates efficiencies for all players in the value chain, and we expect this trend to accelerate in 2020.
According to Raoul Marinescu, VP of revenue partnerships at Pluto TV, "Programmatic is a formidable challenger thanks to smart first- and third- party data usage. Now, we can get more precise and surgical about reaching audiences that drive business outcomes." 
Scaling Programmatic Guaranteed 
Programmatic Guaranteed is the fastest growing transaction type in the SpotX platform, driven largely by OTT clients who are looking to marry the guaranteed budgets of traditional direct sales with the efficiency of programmatic. Look for programmatic guaranteed campaigns that leverage advertiser 1P data to be a major revenue driver in 2020.
Looking forward 
SpotX is proud to provide a platform for leading media owners to build consensus on strategic decisions that will drive the industry forward. We look forward to continuing to foster our relationships with board members in an ongoing effort to tackle these industry-wide challenges. The Media Owner Advisory Board will open up membership at the beginning of each calendar year.
This article was written by Matt McLeggon, senior director, advanced TV growth at SpotX.