Recap: SpotX Goes #ToCannes
As you walk down La Croisette during the Cannes Lions, it is clear why the festival remains one of the most prestigious advertising events in the world. Senior executives from agencies, brands, and media owners all migrate to the Cote D'Azur for a week of intense discussions about the most cutting edge advancements in the industry. There is no better place to pick up on next year's trends and celebrate the accomplishments from last year, than during this special week in June. 
Over the past decade, the festival has transformed to reflect the increasingly diverse and complex nature of the advertising industry. Technology and television are at the heart of this change and attendees now include TV manufacturers, broadcasters, and operators as well as the traditional advertising crowd.
Many of the conversations SpotX had with clients revolved around audience addressability and our ability to show dynamic ads to different households on their TV, regardless of whether the advertisement is delivered through a cable, satellite, or HbbTV stream.
A highlight of the week was our panel, "Television's New Era: How addressability is transforming TV advertising." Thought leaders from across the TV industry met on stage, including: Lauren Silva (VP of Partnerships at CBS Interactive), Kelly Leger (SVP of  Global Product and Publisher Development), David Fisher (Vice President of Digital Ad Sales at Discovery), George Manas (President of US & Chief Media Officer at OMD USA), and SpotX's CRO, Sean Buckley, to debate best-in-class strategies for addressable TV advertising.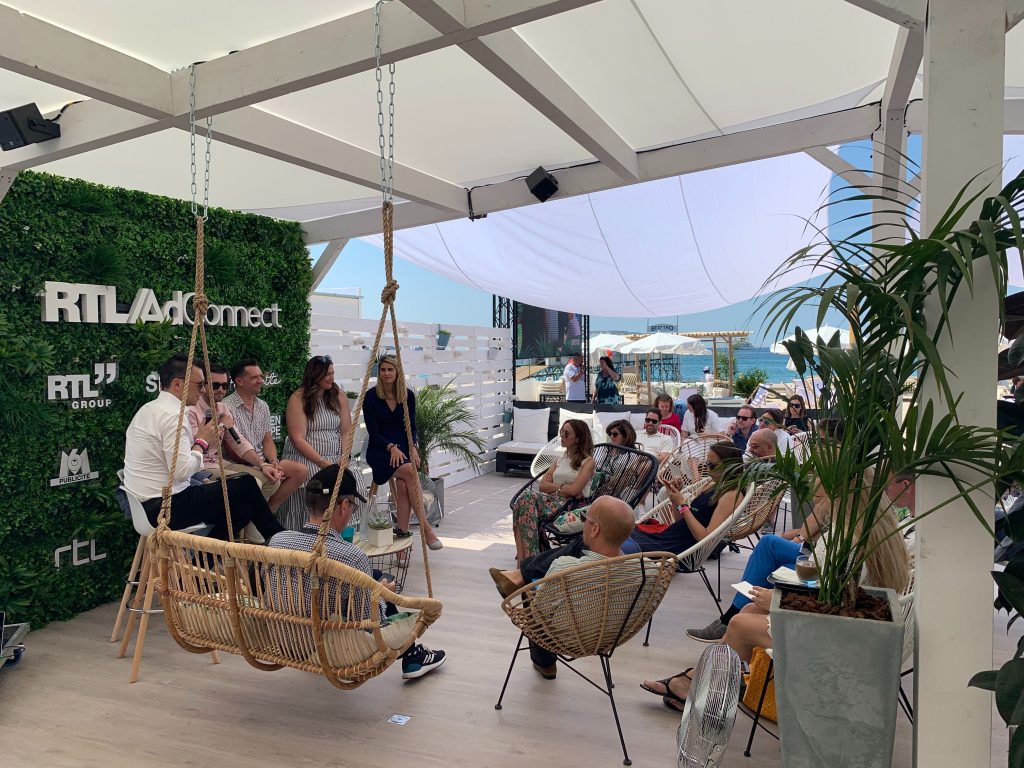 All agreed that the most desirable aspect of addressable advertising is that it allows brands and marketers to get one step closer to their customers while operating in the lean-back premium environment of the big screen. SpotX CRO Sean Buckley cited the TV manufacturers, with their wealth of consumer data, as companies with huge potential for growth in this arena. 
This year, SpotX was proud to partner with RTL AdConnect and other members of the RTL Group family during the festival. It was wonderful to see so many friends at the party on our beach and catch up on all the news from this illustrious event.
Hear more from SpotX CEO Sean Buckley in his interviews with Beet.tv and Video Ad News.
This article was written by Lauren Saving, marketing manager, EMEA at SpotX.