Introducing the SpotX DEI Book Club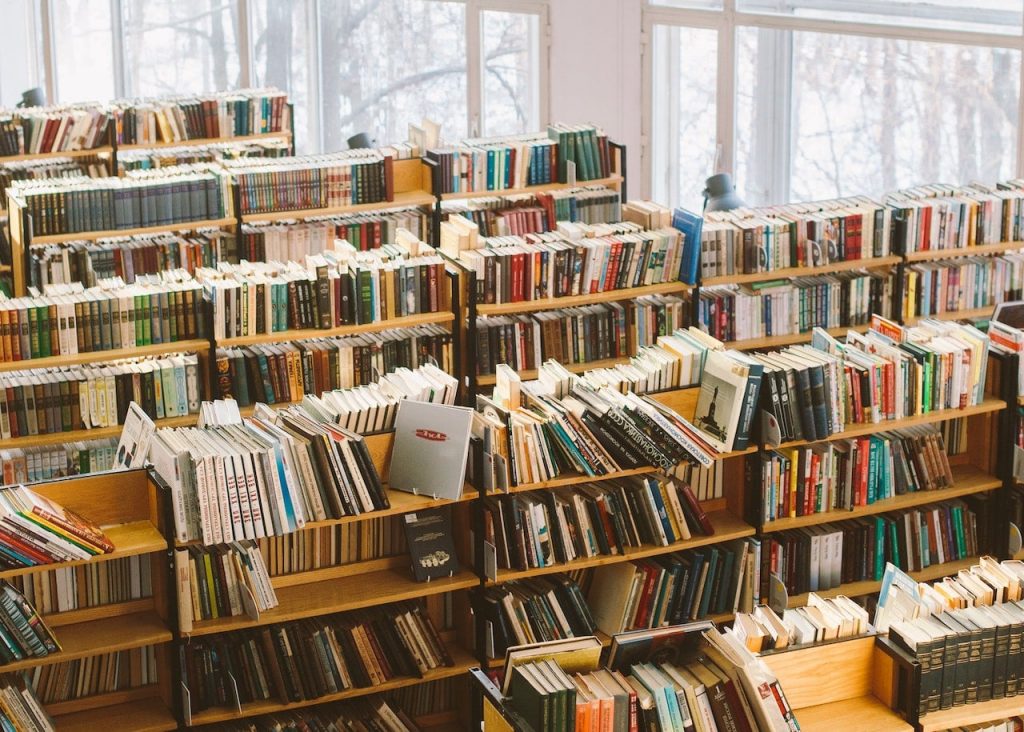 It has been a long emotional year, but 2020 may have been the reset button we all needed to open our minds and grow as a human race. Learning and growing is embracing the uncomfortable and having the openness to not just speak, but listen. With the civil unrest beginning in May, SpotX's Diversity, Equity, and Inclusion (DEI) Team decided to approach racism head-on and host a book club to discuss "How To Be An Antiracist" by Ibram X. Kendi. 
There is no better time than now to have real, in-depth conversations with people who are willing to learn about racism and its scale of impact. The book gave our conversations direction, especially when many of us didn't know where to start. To many, racism might seem like a sensitive topic in a corporate setting, but luckily, SpotX employees from different backgrounds and different parts of the organization were open and excited for the discussion. 
Chris Emmons, Staff Accountant, stepped up to co-facilitate discussions around this book. Speaking about what motivated her to run this book club with me, Chris said:
"I believe that stories, personal or fictional, are the most effective way to learn and empathize with others. We don't know what we don't know, but being able to read and ask questions around someone else's experiences illuminates and fills in the gaps in our own experiences. Having been part of book clubs since my 20s, I thought a book club would be a strong way to connect people and ideas in an office environment. I am thankful that SpotX gave me the opportunity to help facilitate the discussions."
Another participant, Dane Blackburn, Sr. Analyst, Client Services, explained his initial thoughts when he heard about SpotX's DEI team hosting a book club about racism:
"Kendi wrote "How To Be An Antiracist," in part, to be a statement. Reading the book and being seen with the book makes a statement. Inherent in the experience of reading "How To Be An Antiracist" is also the self-reflection that can range from awkward discomfort to deep emotional pain. To broach such a topic takes a willingness to be vulnerable; a willingness to potentially confront your own biases. This takes courage and candor and I was excited to participate in what I knew would be substantive conversations, but I was also nervous because this was happening in a professional setting. I wondered if anyone's ideas of professional decorum would hinder the quality of our discussions."
Over the course of eight weeks, we had 12 employees participate in our discussions. We spoke about Kendi's experiences, we talked about our own, we talked about our frustrations, and we talked about change. Dane added: 
"The conversations were productive and enlightening. We all learned a lot and drew inspiration for our own DEI efforts. Personally, I feel a deeper connection to the book club participants. I felt seen. But the depths of our conversations fostered an environment for each of us to share personal stories. Not everyone was capable of empathizing with everything being discussed or shared, but hearts and minds were open." 
Building a foundation of trust was essential for these conversations to be successful. Chris says: 
"I was worried that we would have a difficult time getting to a point of trust so that we could have authentic conversations around racism, prejudice, and diversity. Thankfully, my fear was unfounded. The group was small and close-knit in a way that allowed us to have deep and vulnerable conversations about how racist policies affect the lives and livelihood of Black men and women. I came away with a better understanding of how to support my Black community, and how to get out of the way and promote their voices without co-opting it myself." 
I'm proud of SpotX for supporting this endeavor and creating the space for employees to speak up, share their stories, and learn from each other. We were able to open the door to talk about racism, as well as connect with our coworkers on a deeper level. 
SpotX is an organization filled with change-makers and we pride ourselves on our openness and willingness to evolve. For us, that means fostering open conversations, educating ourselves, and strengthening our community.
Kali MacKenzie has been a part of the SpotX People Team for five years. She focuses on new hire onboarding and education as well as overseeing internal events and initiatives to promote company culture and employee experience. Not only is she passionate about teaching and helping people learn, she loves learning herself and tries to learn something new regularly. Right now she is learning how to keep plants alive. Kali is a mother of a two-year-old and spends a lot of time chasing him around, going for walks with her dogs, reading books, and drinking coffee.