Interactive Video Ads Drive Impact and Deliver Results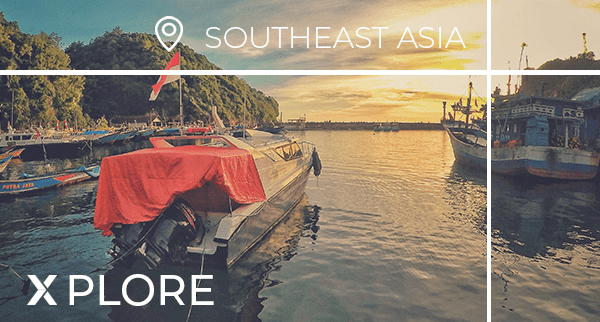 Welcome to Xplore, your essential source of video advertising insight from across APAC, the most diverse region in the world. 
Today's digital landscape is a fierce battleground for attention with consumers confronted with endless distractions. It's getting progressively harder to engage millennials and Gen Z who grew up in a hyper-social world of AR face filters and viral content and challenges. However, getting the basics right when it comes to optimising an ad experience to the platform is a great first step to increase effectiveness. APAC is a mobile-first market, and with rapid growth in video consumption within premium OTT, online publisher, and app environments, advertisers can maximise engagement through adding simple but impactful touch-enabled interactivity to video ads.
Opportunity exists beyond social video
COVID-19 has accelerated digital media consumption across South East Asia. Media Partners Asia revealed a 60% increase in weekly average minutes viewed on video streaming platforms during the lockdown. Over-the-top (OTT) providers offering professionally produced, long-form video content have been hugely popular and advertisers are increasingly investing in advertising-supported video on demand (AVOD) to reap the benefits of this premium and uncluttered environment. 
Yet not all video is created equal, with some formats delivering more effective ads than others. Research by ThinkTV in Australia shows broadcast VOD on mobile and TV delivers better ad engagement and attention than social video on YouTube and Facebook. Mobile OTT ads are well-placed to capture consumer attention, and advertisers have an opportunity to think outside of the box to creatively use interactivity to further capitalize on an already-engaged audience. 
Mobile creative opportunities 
Touchscreen-enabled interactivity invites consumers to actively engage instead of passively view an ad. Clickable features offer endless potential to quickly and easily elevate a standard 30-second TV ad.
A report by Tremor revealed that interactive video ads increased time spent viewing by 47% versus non- interactive ads. They are more memorable, aid brand recall, and increase conversion rates. A recent SpotX interactive video campaign for Grabfood Indonesia over Ramadan saw a 9x higher click-through rate (CTR) as compared to industry benchmarks, while a Universal Pictures campaign for the "Cats" movie release saw a CTR 4x higher than the average of the movie's playlist destination, and twice that of non-interactive ad formats. 
Interactive video features include call-to-action (CTA) buttons, branded borders, dynamic skins, clickable hotspots, fade-in texts, and advanced gamification experiences. Adding an extra touch of creativity need not be an intensive pull on resources; advertisers can easily adapt standard video assets to enhance recall, favourability, and purchase consideration. Consumers spent twice as long looking at an ad with a CTA button, and a simple "Learn More" CTA drove higher purchase intent, IAB research on mobile video shoppable ads showed.
Branded border end card
Branded border
Brand overlay with branded border end card

Animated video to display
Contextual opportunities with data
Context plus creative is a winning combination. First-party viewing and browsing behaviour data can inform interactive buttons, skins, and overlays that "connects" a standard video ad to the genre or theme of the show the ad is shown within. This offers a less disruptive ad experience that reinforces brand messaging and drives higher engagement rates.
A recent IAS study revealed 8 out of 10 Indonesian consumers are willing to see ads in exchange for free video streaming, but attention and engagement given to the ad is heavily influenced by ad quality, context, and relevance. Six out of 10 consumers preferred high-quality ads, more than half (56%) said that ads must be relevant to the content they are watching, and a majority (75%) stated they are more likely to view an ad to completion if it is relevant to the content they are watching. 
A platform-specific strategy with ads tailored to the context of where the audience receives the message is also crucial, as viewing behaviour varies across devices. Snackable short-form ads serve better for mobile consumers on-the-go versus long-form ads designed for smart TV's lean-back environment. 
"The medium is the message" has never resonated more in a device fragmented era, and there's no one-size-fits-all solution. As the battle for consumers' attention wages on, advertisers who maximize mobile's interactive potential in a contextual environment will be the ones to stand out from the crowd. 
Contact a SpotX representative today to find out more about SpotX Studio and how you can add interactive elements to your online video ads.