How the 2020 Election Will Disrupt Media Plans for Advertisers
We may be a year away from the general election, but all signs indicate that the 2020 presidential race will be an epic contest and TV will be where much of the battle is fought. Non-political advertisers should be taking a hard look at their own campaign plans now in order to make sure they successfully navigate the next twelve months.
In this post, we'll cover…
How spending by political advertisers affects other advertisers

What political 'preemption' means

Why now is the best time for advertisers to include CTV in their media mix
This election cycle will be the most expensive in history in terms of projected ad dollars to be spent by candidates and political action committees (super PACs). This means that TV will be awash with political advertising – increasing in intensity leading up to election day.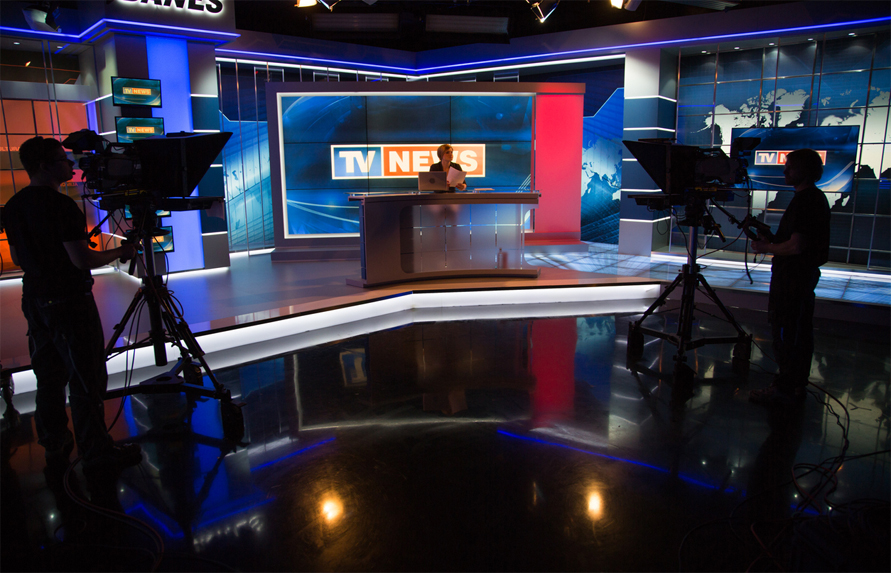 And while digital will also play a significant role for political advertisers, a large portion of ad spend will be allocated towards traditional broadcast and cable TV. 
In fact, candidates for federal offices (e.g., President, Vice President, House, and Senate) are incentivized to advertise on traditional broadcast channels by the protections put in place by the Federal Communications Commission (FCC) and the Communications Act of 1934. 
Rights afforded to candidates include:
Reasonable access

– Candidates are entitled to reasonable access to commercial broadcast stations for advertising, which as a general rule means broadcasters should make time available.

Lowest unit charge

(LUC)  – During the 45 days prior to a primary and 60 days prior to a general election, all federal candidates are entitled to the lowest rate charged to any other advertiser for the same class and amount of time period – including discounts and bonus spots. As a practical matter, this basically means that political candidates are to be treated as the "most favored" advertiser during the LUC windows.

Equal time rule

–

All candidates for the same office must be treated in an equal manner. This rule applies to

both

federal

and

non-federal (

i.e.

, state and local) candidates; it is

not

restricted to a limited period of time before the election. Once a legally qualified candidate for a given office makes a "use" of a station, all other qualified candidates for the same office are entitled to make equal use of the station – meaning the station must make the same amount and kind of time available at the same cost.
That sounds good for candidates, but what does this mean for non-political advertisers?
Automotive, Retail, Consumer Packaged Goods, Travel, Telecommunications, Entertainment, Restaurants, Financial Services, and all other categories of advertisers will be affected by limited inventory on traditional TV – especially in regional and local markets.
Challenges facing advertisers:
Tight inventory

– When political advertisers flood the market, inventory becomes scarce and in some instances oversold.

High rates

– Limited inventory and high demand lead to inflated rates where inventory exists.

Preemption

– Any 'preemptive class' inventory sold to advertisers at lower-cost rates is likely to get bumped and replaced with political ads.
This environment creates a number of challenges for non-political advertisers who have impression goals to meet, sales to support, and profit margins to protect.
For example, retailers running campaigns during the ramp-up to the holiday season, or auto dealerships with monthly sales targets to achieve. This next election cycle will force many advertisers to reevaluate their media mix and look at other ways to reach their target audiences.
The effect of the political window will last beyond the election.
In situations where advertisers get "bumped," stations usually offer "make-goods." Make-goods are the contingency plan for stations when they are unable to deliver on inventory they have sold, and usually take the form of ad(s) running during a different time period than originally agreed, or as credits.
Due to high levels of activity during this political cycle, available and equitable make-goods are expected to be limited, meaning credits are more likely than inventory availability. 
After an election, TV rates typically come back down. However, we are unlikely to see that happen before the end of 2020, as inventory will remain tight, with advertisers competing to make up lost ground through the holidays and into early Q1. 
What's the solution?
Traditional TV is a strong and useful asset for many advertisers, so not being able to advertise at the levels normally required will be frustrating. However, this also presents an opportunity to reevaluate the return on investment received from traditional TV while testing the performance and adjusting the levels of other forms of media.
Digital media is not beholden to the same inventory supply conditions and FCC provisions that will affect traditional broadcast channels. Therefore, advertisers who embrace a Total Video approach by moving advertising dollars to online video, mobile video, and connected television (CTV), will be able to secure premium inventory at scale, and consequently navigate the limitations of relying on traditional TV. 
CTV, in particular, affords advertisers with the opportunity to reach audiences within primetime content, news, and live events, but often with greater levels of efficiency than traditional TV. 
So while non-political advertisers will be challenged by limited TV inventory throughout this election cycle, they will also be presented with more freedom to reach more audiences on more screens than ever before by fully embracing a Total Video strategy.
Sources:
Federal Communications Commission, Communications Act 1934
CommLawBlog, Fletcher, Herald & Hildreth, Communications Law
This article was written by Paul Calderbank, senior marketing manager at SpotX.