Get a Peek Inside the Buy Side's Media Plans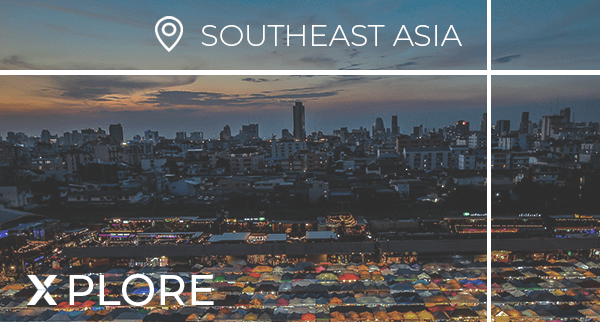 Welcome to Xplore, your essential source of video advertising insight from across APAC, the most diverse region in the world.
With OTT experiencing monumental growth, brands are reviewing and rebalancing their video buying strategies. What should publishers, broadcasters, and pay TV companies do to command more budget? SpotX joined OMD Malaysia, Unilever, Universal McCann and Ensemble Worldwide, and The Trade Desk in a discussion at Asia Video Industry Association's 2021 OTT Virtual Summit about how OTT has evolved in advertisers' media plans. 

E-commerce and OTT growth tops consumer trends
While the global economy is beginning to recover, it is not universal. Some countries are recovering faster than others. "General sentiment is still of extreme caution, and consumers are mindful of how they are looking at spending their money. There's still a lot of emphasis on value," says Anisha Iyer, Managing Director of OMD Malaysia. 
Yet, as Mitch Waters, SVP Southeast Asia and ANZ at The Trade Desk, highlights, APAC leads the growth in e-commerce adoption and sophistication, where delivery and contactless payments have accelerated this trend.
Consumer appetite for on-demand content has drastically driven OTT streaming growth. "With lockdown and the absence of new content, people are going to back catalogs and going to streaming platforms to get content they want to binge," says Waters. The Trade Desk's OTT APAC research found out 60% of OTT viewers in SEA increased consumption of video during the pandemic compared to prior, with three quarters intending to continue viewing at that rate. 
Evolving the role of OTT in media plans
With the acceleration of OTT and the launch of multiple ad-supported video-on-demand (AVOD) platforms,  video strategies now encompass social video, OTT, online video, and TV. Advertisers have recognised OTT's ability to achieve scale and reach, deliver against brand and activation KPIs, offer interactive creative, and extend the benefits of programmatic.
"What's evolved is the role of OTT, which has suddenly gone beyond just top-of-funnel reach but looking at fulfillment, purchasing products, registering for something, etc. The role has evolved and rightfully so, because consumers have evolved, they are spending a lot more time," says Iyer.
"We'd love to see more OTT available through programmatic means to make it easier to buy at scale," added David Porter, VP of Global Media Asia Pacific & Africa at Unilever. 
"You can see how hungry consumers are for content, and we're going full-on into OTT and multiple AVOD platforms where there are lots of creative opportunities for us to embed client messages and campaign objectives," says Audrey Chong, CEO of Universal Mccann and Ensemble Worldwide.  
Yet improved communication between agencies and publishers can facilitate a smoother shift to OTT. 
As Iyer highlights, some advertisers are still "cautious to walk the full funnel from an OTT perspective, compared to agencies who have evolved faster." 
Porter also notes that content providers should be aware of existing market trends for a realistic view on pricing. "A number of traditional broadcasters in the OTT marketplace sense this is the direction of travel, but cling onto the old business models. Agencies should give them a soft landing in the digital market but understand pricing may not be what they expect, depending on how the market sees what the product is worth." 
Consistency of OTT messaging
With the evolving role of OTT, publishers, OTT platforms, broadcasters, and pay TV companies have plenty of opportunities to compete more effectively with large social platforms and TV.  
Maintaining the consistency of messages is important to establish a sense of scale in a fragmented OTT landscape. "If every one of those providers is running in their own direction, the sense of scale is not achieved. One might be talking about how premium content is everything, while the other talks about broadcast-quality content," explains Waters.
Iyer agrees with the point, stating "There needs to be one collective message at least in terms of consistency and at the aggregated stage, numerics that can be looked at holistically. One of the easiest ways is to look at something at a unified reach level so you know how to build the media plan."  
Better measurement
For OTT to compete with social and user-generated content (UGC), a clearer definition of total opportunity in the region is necessary to flip the media planning process so premium OTT is considered first. 
"Facebook and Youtube have made it easy to get a view of how much you can achieve through reach and frequency plans that are imported into planning tools. Primary reach is planned off social and UGC because it's easy and OTT is topped off at the end," says Waters. 
To support key performance metrics, Chong suggests going even further and "ask for content ratings within the OTT platform so we are more accurate in planning for incremental reach."
Opportunities in a post-cookie world
With Google's announcement on post-cookie industry ID solutions there comes opportunities to take ownership of the open web. Newer channels such as OTT and connected TV (CTV), which are not affected by cookies, will continue to evolve their ID offerings and thrive. 
"It's an opportunity for us to upgrade a broken system — which is the cookie — and ensure that we upgrade in a way that's privacy-compliant to users, addressable to advertisers, and continues monetisation to keep the internet free," says Waters. 
Doris Sun is the Marketing Manager, APAC at SpotX. She creates and executes the SpotX marketing strategy in one of the fastest-growing regions in the world. Based in Singapore, she started her marketing journey in the food and beverage and hotel industries before diving into ad tech. When not at work, you'll find her planning her next travel adventure, food-hunting with friends, or attempting to be artsy with flowers, crafts, and cakes.