Gavin Buxton at the Indonesia Video Streaming Forum 2018
Last week, SpotX Asia Managing Director for Asia Gavin Buxton presented at the Indonesia Video Streaming Forum 2018. The event was organized by Brightcove and welcomed a full room of media broadcasters, premium publishers, brands and agencies.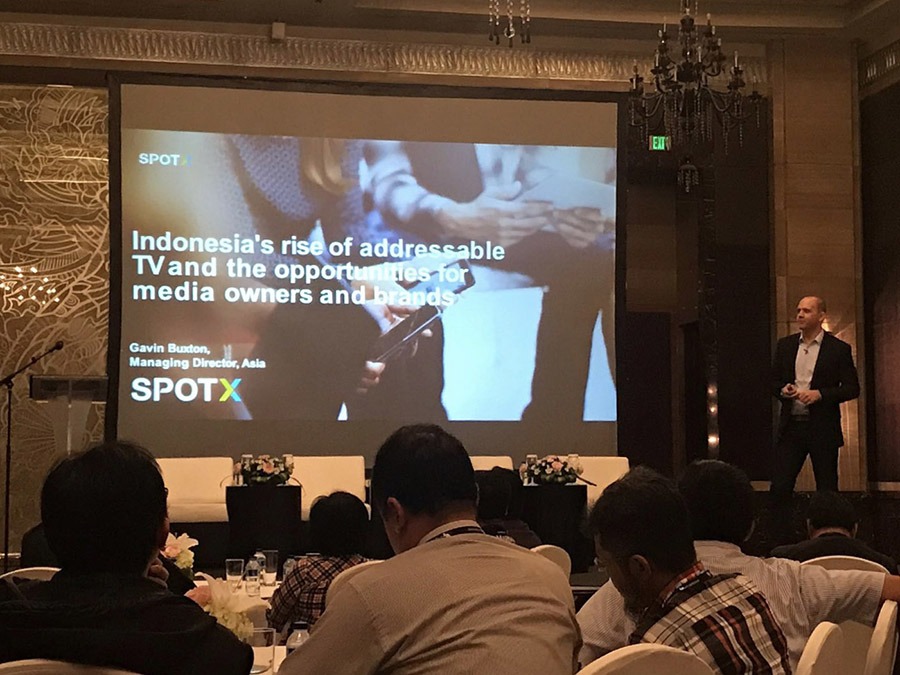 Together with representatives from IAS, Brightcove and YouGov, Gavin spoke about the growth of over-the-top video consumption in Indonesia and how the evolving trend is creating new advertising opportunities within OTT platforms.
Topics discussed included:
How OTT platforms have to learn to adapt quickly so they can best fit their content to the right audiences
How premium publishers can monetize video ad experiences
The overall growth of addressable tv which will bring about greater measurability and transparency in the market.
Among the opportunities identified at this event were "live events" and how they can help brands reach their target audiences, provide consumers with targeted video ad experiences and offer publishers the chance to drive additional revenues.
It was wonderful connecting with the people in Indonesia and we look forward to connecting with them again!
Wondering where we're headed next? Check out the SpotX Global Event Calendar.