Digital Video Experts Say 2020 Is the Year for Live OTT, Presenting a Huge Opportunity for Media Owners
OTT and streaming services have already taken over living rooms, but 2020 is the year they will also take over live events. There are 64 million households with CTV, and of those, 40 million only use CTV streaming services – meaning they can't be reached by cable. 
eMarketer in 2019 reported 68.3% of households subscribed to cable or satellite TV services, and that number is expected to decline to 56.5% by 2023. Linear isn't something to forget about, but it's clear that cord-cutters and cord-nevers will more often turn to streaming services to tune into live events. 
This is the year we expect to see major growth in live OTT – propelled by the shift of audiences to streaming services, but also because of the number of marquee media events in 2020. In addition to annual sporting and entertainment events, viewers will also be tuning into: 
The 2020 US presidential election and political debates (every four years) 

The Summer Olympics (every four years) 

The Ryder Cup (every two years) 

UEFA Euro 2020 Soccer Championship (every four years)
We asked leaders across the digital video and advertising industries what they predicted to be the biggest opportunity as part of our 2020 Vision, and live OTT was a common theme. 
"Live events will also present a big opportunity for both the supply and demand sides in 2020," says Matt Barnes, Sr. Director, Programmatic Sales and Strategy at Disney Advertising Sales. "With events such as the 2020 elections in the US, the upcoming summer Olympics, and the MLB and NHL playoffs, I predict we'll see a huge shift in the importance that live events will play this year."
Data shows that streaming audiences are, in fact, on the rise for these live events. This election cycle was the first time live-stream audiences of presidential debates surpassed those of traditional broadcast. Sports fans are increasingly eager to stream, with 63% of all sports fans saying they are interested in paying for OTT sports content. The number is even higher—70%—for households with children and 78% for intense sports fans. For the 2018 Winter Olympics, NBC reported 11.6 million unique visitors streamed live content, triple the size of the 2014 audience, and a trend sure to carry over to the 2020 Summer Games. 
Dave Antonelli, Director at Sling TV for DISH Media, said, "More and more audiences are shifting away from linear into the world of streaming, often through the activation of a live OTT event. Linear is still valid for reaching a broad audience, but with the shift growing over the course of 2020, and all of the new OTT entrants in the VOD and semi-live space, advertisers are looking to shift their dollars to digital and programmatic channels."
Live OTT is on the rise around the world
The trend extends globally, notably in Asia where OTT services have taken off. Consumers expect to watch OTT and live broadcasts from their smartphones. The 2020 Tokyo Olympics will be the first real opportunity for OTT streaming services to impact the viewing experience of live events at scale. 
For example, TVer (an OTT app for the five major free-to-air broadcasters in Japan) will be offering live coverage and catch-up streaming of the 2020 Olympics, which they hope will substantially increase their monthly active users. 
Advertisers are eager to get in on these tentpole events, and media owners are looking to advances in technology to help meet their demands. This will be a key challenge in 2020, says Toshitaka Kokubun, Executive Staff, Broadcast and Digital Video Business Development Broadcasting Division at CCI.
He says, "Japan's five major free-to-air broadcasters recently announced plans to begin simultaneously streaming their linear programming in 2020. This is a game-changing opportunity for the industry to grow private marketplace revenue, but advanced tech (including SSAI) will be needed to monetize live OTT streams at the necessary scale and programmatic efficiency." 
Cord-cutting is taking hold even in Europe, with the UK leading the charge. The UK saw a net decline in pay-TV households of 424,000 in 2018, as well as declines in Denmark, Switzerland, and Germany. Overall in Europe, the pay-TV subscriber growth rate of 1.3% declined from the previous year's 2.2%, which may suggest subscriptions will begin to decline within the next year or two.
If the FIFA World Cup is any indication, UK audiences are turning to streaming platforms for live sports. FIFA reported an unprecedented level of viewing on digital platforms for the 2018 games, and in the UK over two million unique users watched the Sweden v. England match on the BBC's digital platforms, almost double the peak from 2014. 
Now is the time for media owners to monetize their live inventory
fuboTV was a pioneer in streaming live sports back in 2015, and has since expanded programming beyond sports to include some of the most popular shows, movies, and news. fuboTV is one of the fastest-growing OTT services in the country and offers more than 30,000 live sporting events per year, from the NFL, NHL, NBA, MLB, UFC, the most-watched soccer leagues in the US, and so many more. 
In 2019, Chris Flatley, VP of ad sales at fuboTV, told SpotX, "The interesting thing we've found about how users are consuming content is that 90% of our audience is being reached across connected TV. While they have access to other means of consumption for the content, it's primarily on the big screen in the living room."
This is a prime opportunity for media owners to monetize their premium inventory and help advertisers reach engaged audiences across devices. Says Flatley, "From an ads perspective, the goal is to continue scaling our business. Offering advertisers what they are demanding today in OTT; whether that's addressable, data, or attribution."
Audience sizes for live events are set to be bigger and more engaged than ever, and these marquee sporting and entertainment events can help attract new subscriber sign-ups. Advertisers are eager to get in front of streaming audiences, which means now is the time for media owners to monetize their live OTT content and utilize the advanced programmatic technologies available to deliver on the promise of addressable, personalized TV ads during peak viewing times.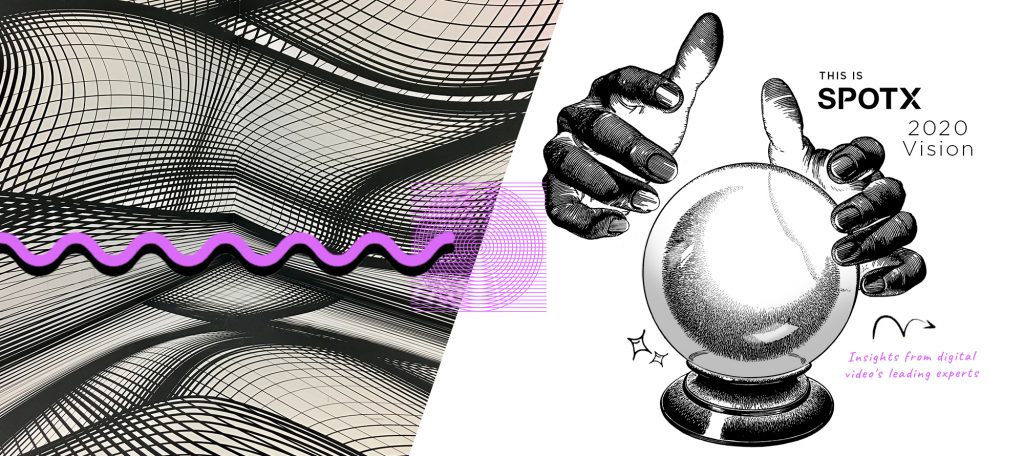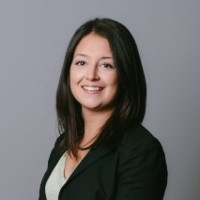 This article was written by Rachel Sullivan, Content Marketing Manager at SpotX