Captivate with Creativity and Premium OTT Video Ads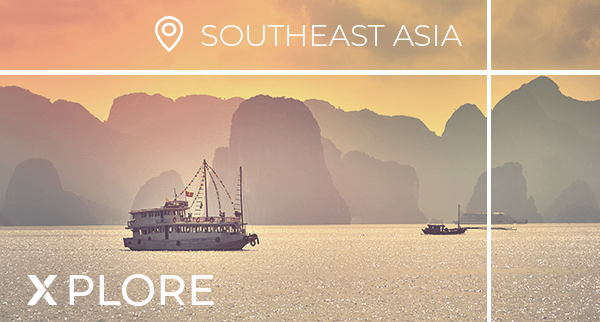 Welcome to Xplore, your essential source of video advertising insight from across APAC, the most diverse region in the world.
The unstoppable rise of over-the-top (OTT) video in Asia presents an exciting opportunity for brands to engage hard-to-reach audiences within professionally produced long-form video content in an advertising environment that is highly engaged and uncluttered. Given its rising popularity and growth accelerated by the pandemic, the question arises as to how advertisers and content providers can best embrace this opportunity to maximize advertising experience and impact through creativity. 
At SpotX SEA's recent Captivate with Creativity webinar, we were joined by industry leaders from Viu Philippines, POPS Worldwide, Mindshare, and OMD to discuss opportunities, challenges, and best practices to maximise OTT creativity on ad campaigns. 
Creative OTT content drives conversations
Great content drives conversations, and brands sharing similar values have the opportunity to ride on trending shows. When one of Viu's top shows, "The World of the Married," launched, it sparked social debate on relationships and female empowerment, giving brands promoting a similar cause the chance to tap into real-time conversations across digital platforms. 
"Creativity not only sparks conversations but defines cultures and subcultures…we need to understand what people are going to say when they watch this commercial and how this correlates with your brand. If your brand is about empowerment and women and these are the conversations happening on social media, that is a great opportunity," said Arianne Kader-Cu, Country Head at Viu Philippines. 
Yet what makes content great is the creativity in crafting original stories and adapting to local market context.
"We look at various factors from storytelling to production and distribution approach. Creativity comes at many levels and keeps evolving, from original content to production formats, such as trying vertical formats vs. the industry-standard horizontal format, to the UI and UX. We get data insights, learn, and evolve," highlighted Sarika Tulsyan, Chief Revenue Officer at POPS Worldwide. 
With OTT providers offering increasingly better content and quality, this raises the expectations of viewers who in turn demand better advertising. However, it is important to carefully balance the desire to maximize revenue and maintain a premium OTT experience for consumers. 
Finding the right medium in a fragmented video landscape 
In Asia, where there is a mix of global, regional, and local streaming services, advertisers face an increasingly fragmented video landscape. 
"Generally, clients still live in a legacy TV world when it comes to media selection and creating assets. We are in ongoing conversations with them to shift their mindset to be more digital and multi-screen oriented and create creatives in a way that's more suitable to multi-screens," says Vidya Candra, Digital Partner at Mindshare. 
This was reiterated by Annkur Pandey, GM of OMD Indonesia. While SSP partners like SpotX aid scalability, brands need to adopt the right mindset to tailor creatives to specific platforms with the same message. With digital creating richer and richer data sets, advertisers can understand their audiences better. 
Ultimately, "the fundamentals of advertising have not changed — there's a set of audiences, there's a product that people buy, we have to ensure the medium is right," says Annkur.
OTT differentiates itself from TV  
With a shift in advertising away from linear TV towards OTT, social, gaming, and online media channels, it is OTT that offers the most similar environment to TV in terms of content quality and engagement. While TV in Asia currently beats OTT in terms of reach, OTT's premium content, on-demand nature, and user-friendly interface are major advantages in attracting increasing numbers of traditional TV viewers. Plus, the data capabilities that enable advanced targeting and measurement on OTT are appealing to advertisers. 
"There's a lot more we can offer in terms of targeting on OTT, looking at interest groups and time. The generation that is coming online to watch OTT platforms is younger and we need to look at how that changes. Particularly post-COVID, we see an influx of users, and a change in the time that people are watching — people were staying till midnight, and some even waking up early in the morning between 4-6 am. When working with larger brands, we can time their commercials according to these micro-changes in the environment," says Viu Philippine's Arianne. 
"At end of the day, brands look for innovation, and innovation fueled by data and insights all adds up to premium-ness, creativity, and UI and UX. And through this, brands can be in an environment that's more targeted and engaged, creating an advantage for OTT. Reach is not the space for us to compete. We are complementing reach, where OTT can uniquely bond and engage customers," highlighted POPS Worldwide's Sarika. 
TV is here to stay, but OTT is rapidly attracting brands drawn to the quality of the viewing experience and the actionable data and insights available.
The right data conversations on contextual relevance 
Contextual relevance has gained importance in influencing targeting and creative strategies. "Apart from preference of genres and programmes, performance data and a user's behaviour on an ad served for a series can help with more precise targeting," says OMD's Annkur. 
Agencies must have the right data conversations with media owners to create meaningful insights that drive more effective targeting.
"It's important for agencies to start the right audience conversations with OTT partners who already have these first-party insights. This data just has to be packaged into more interesting psychographic, for example, so advertisers can respond to that and be more contextual," said Mindshare's Candra. 
Data-fuelled decision making for OTT providers 
Aside from buyers, data has become the main driver in decision making for OTT providers from show production to distribution to timing and more, with heavy investments made in AI to accumulate new data insights. 
"Data is everything for us. When you're in the media business, the amount of money [required] to create good content is high and not everything will hit the nail," says Viu Philippine's Arianne. "Our team aims to reduce that risk. We spend hours looking at data to decide what kind of show we will do, how will they react to storylines we will be creating. We invest heavily on AI on our platform to understand how we can correlate specific shows, what is happening in that show that can add to the conversations relevant in the market today."
Similarly at POPS, data drives their business strategy. "Data is at the core. Every decision we make from content acquisition to genre to time of day and week to measuring performance of content, is all fuelled by data," says POPS's Sarika. "This strengthens our product offering at every level — from UI and UX to consumer profiling and segmenting to understanding how they are overlapping and how we pull it together into an interesting story to talk to brands. We spend big time on AI to excel in the space and we have a lot of new learnings and data insights. It's an ongoing journey and our strategy is to keep evolving."
Doris Sun is the Marketing Manager, APAC at SpotX. She creates and executes the SpotX marketing strategy in one of the fastest-growing regions in the world. Based in Singapore, she started her marketing journey in the food and beverage and hotel industries before diving into ad tech. When not at work, you'll find her planning her next travel adventure, food-hunting with friends, or attempting to be artsy with flowers, crafts, and cakes.