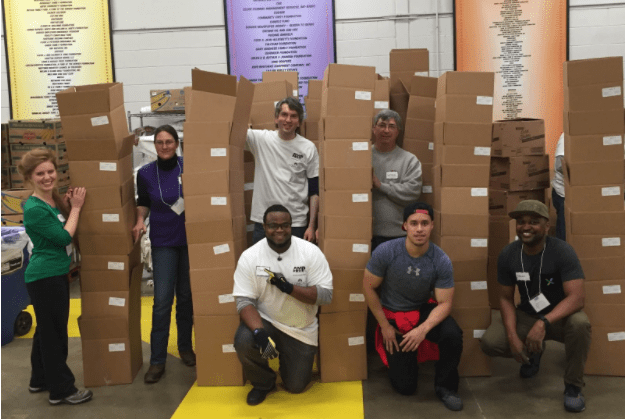 Volunteering is a powerful way for coworkers to find common interests and build relationships by working together to make a difference in the lives of others. That's one of the many reasons why a few SpotXers spent their Saturday volunteering with Amp The Cause. As part of the event, teams of volunteers dispersed to more than 50 sites to participate in various facility improvement projects, including landscaping, indoor and outdoor painting, general cleaning and other maintenance. For their part, SpotXers Steven Brown and Kayla Jordan jumped in to volunteer at Food Bank of the Rockies, which provides food for more than 411,000 people annually by distributing 131,000 meals each day.​
"I was taught from a young age that some of the best investments are those made to the community in which you live, and volunteering with AMP The Cause was a great opportunity to meet like-minded people and help make a difference. Kayla and I helped assemble and pack boxes of food that were ultimately distributed to charities across the region. The fellowship and sense of accomplishment the other volunteers and I felt at the end of the day was the highlight of the event."
– Steven Brown, QA Automation Engineer
About Amp the Cause
Amp the Cause is a Denver nonprofit that enriches the community through entertainment, events and community service. They work with over 50 local charitable organizations to provide a wide array of services and support and work extensively to raise awareness about volunteer opportunities in the Denver Metro area. For more information or to volunteer, visit their website.
SpotX is hiring! Want to become a member of of our team? Check out our open positions.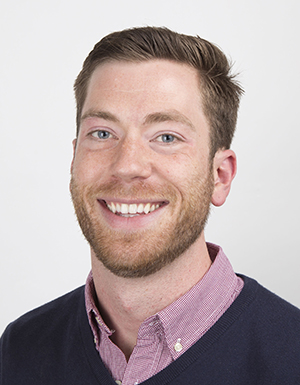 Insights from:
Nick Hoffman – Senior Manager, External Training & Development