A Look at the OTT and CTV Video Streaming Landscape in Japan with CCI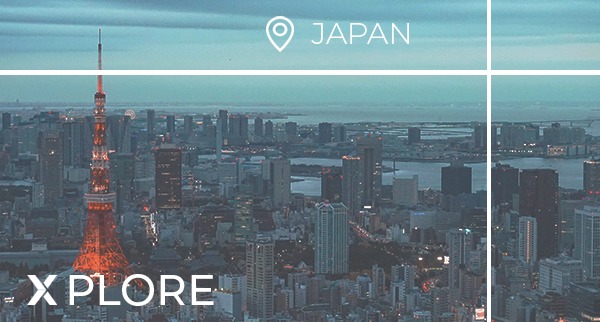 Welcome to Xplore, your essential source of video advertising insight from across APAC, the most diverse region in the world. 

Cyber Communications Inc. (CCI) Japan, a Dentsu Group's digital marketing company, has been a pioneer in the Japanese digital market offering a wide range of digital marketing services for publishers and agencies. Today, CCI has business with over 500 leading ad agencies and over 1,500 websites, which is the largest scale for the market. SpotX spoke with Rika Kajiwara, PR Manager of CCI about the OTT and CTV video streaming landscape in Japan and how it's evolving.
Video streaming has become hugely popular across the world. Who's watching and what are they watching in Japan? Who are the main OTT platforms and providers?
Video streaming services are watched by 81% of users in Japan, and becoming popular across all age groups. Usage of video streaming services is higher than TV, particularly among male and female teens as well as male users in their 20s and 30s, indicating that streaming is increasingly popular amongst millennials. During the March to June 2020 COVID-19 stay-home period, outside of YouTube, the most viewed services were Amazon Prime Video, Niconico, TVer, ABEMA, and GYAO!. Local platforms that stream Japanese drama and variety programmes are being watched frequently. Amazon Prime Video is a subscription-based video-on-demand (SVOD) service, but the rest are ad-supported VOD (AVOD) platforms, showing that AVOD is a popular way to access premium content.
CTV is the primary device for streaming video in the US and EMEA, while in Asia, mobile consumption dominates. What is it like in Japan and how do you see it changing?
Comparing the data collected from our December 2019 and June 2020 surveys, respondents who replied that they connect their TV devices to the internet rose from 41% to 50%. When asked about devices used for video streaming, those viewing via a TV increased from 20% to 23%, while viewing via smartphones declined from 47% to 43%. We expected viewing via PC or smartphones to be high since the highest percentage of respondents replied that they "watch alone." But if the internet connection rate on TV continues to increase, we believe that watching drama, movies, or sports on a large screen would definitely be a popular choice for users and therefore CTV is likely to grow quickly in the future.
Local-language content is popular in Asia, particularly Korean dramas. What type of content do Japanese consumers like?
The most watched genre of content is drama as indicated by 29% of respondents, followed closely by movies at 27%,  animation at 19%, and variety programs at 13%. Due to the popularity of catch-up streaming services of broadcast TV stations via OTT platforms like TVer, Japanese consumers tend to watch Japanese local-language content, such as drama, most frequently.
The OTT and CTV advertising market is well established in the west, what is the current situation in Japan? Is there enough inventory? What are the data, target, measurement, and creative capabilities like?
The CTV advertising ecosystem in Japan is still at a developing stage compared to the west. However, from our December 2019 and June 2020 surveys, we found that the number of respondents who connect TV devices to the internet has grown 9%, and this will encourage the growth of CTV inventory available for advertisers.  Broadcast TV catch-up services like TVer and Yahoo Japan's video streaming service Gyao! are examples of CTV providing AVOD services in Japan. Targeting opportunities include time, day, and content, as well as audience data collected from questionnaires by publishers. With the 2020 Tokyo Olympics postponed to next year, we can expect that the TV industry will switch to new models that cater to on-demand and catch-up services ideal for CTV, which will accelerate consumption and further increase ad inventory in the Japanese market.
Social video like YouTube is popular with advertisers, how can we encourage brands to spend more on OTT/CTV?
It is important that brands are aware that not all videos are created equal. Social video is often characterised by being short-form, user-generated content. This differs significantly from OTT/CTV, which offers long-form professionally produced content and a very similar experience to TV.  When it comes to consumption of OTT content on CTV, our survey shows that only 8% of respondents watch YouTube on connected TV, versus 16% of respondents who watch ABEMA and 13.7% who watch TVer on TV. Besides that, it is also essential to consider the difference in effectiveness. Research by ThinkTV Australia used eye tracking to show that mobile OTT delivers greater ad attention, engagement, and sales impact compared to social video and even TV.
For global brands targeting Japanese consumers, how can they work with CCI to access OTT/CTV?
SpotX and CCI have a strong partnership and track record in promoting premium in-stream video in Japan. As a leading global video platform, SpotX allows international buyers to access Japanese OTT inventory across the best content, including Japanese drama, variety programmes, sports, report coverage, and news. Through our connections with multiple demand-side platforms (DSPs) and verification partners, international brands can buy with ease and confidence.
To find out more, reach out to SpotX representative for more information at [email protected] 
Download the full "Playbook for Video Streaming Services in Japan" based on CCI's December 2019 and June 2020 "Video Streaming Service Usage Survey."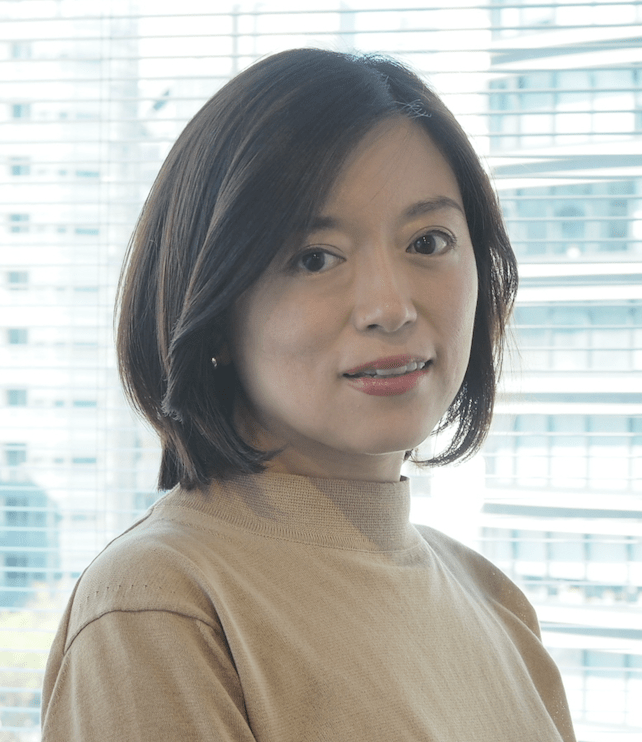 Rika Kajiwara, Cyber Communications Inc.
Executive Staff, PR Manager
Rika Kajiwara joined Cyber Communications Inc. in 2003. After her involvement in internet advertising sales, she was responsible for the implementation and data analysis of ad technology for media and digital marketing. In charge of the company's public relations since 2016, currently she is also in charge of the detailed analysis of internet ad spend, "Advertising Expenditures in Japan."
Doris Sun is the Marketing Manager, APAC at SpotX. She creates and executes the SpotX marketing strategy in one of the fastest-growing regions in the world. Based in Singapore, she started her marketing journey in the food and beverage and hotel industries before diving into ad tech. When not at work, you'll find her planning her next travel adventure, food-hunting with friends, or attempting to be artsy with flowers, crafts, and cakes.