If you're plugged into ad tech, you'll surely know that one of the hot topics around the industry is supply path optimization (SPO). We've written about the basics of supply path optimization as well as what the future holds. Today, I'm going to dig in on one of the best sources to help optimize a publisher's inventory and an advertiser's supply path: log level data.
What is Log Level Data?

Log level data is granular data that is collected about every single ad request. It can include everything from the DMA associated with the ad request to the specific reason why a bid was blocked. Most data publishers and advertisers can access within an advertising platform is aggregated. On the other hand, log level data is completely raw and can be used to create advanced reports not typically available within a platform.
How are publishers using log level data?
Log level data allows publishers to optimize their inventory's performance from an ad call to an impression. Publishers can evaluate this data for a full perspective regarding how buyers are bidding on their inventory over time. If a publisher sees pockets of peak demand when an increase in bidding occurs, they can adjust their inventory prices accordingly. With a complete picture of their demand, publishers can optimize price floor and price rules to balance price against demand, ultimately leading to additional revenue and a higher fill rate. Publishers can also use log level data to optimize their traffic acquisition strategies. For example, a publisher may need to decide if they should attempt to drive more traffic to a desktop site or in-app content. If the publisher knows which inventory has higher demand at particular days and times, they can drive traffic to the best performing content.
How are advertisers using log level data?
Over the past few years, large brands and agencies have invested in data intelligence teams to help shed light on what has been a traditionally murky programmatic supply chain. Advertisers can review auction-level data to understand the full scope of the supply and demand "ad tech tax" they are paying for a single impression. Evaluating this data also allows advertisers and brands to whittle down their supply partners and develop closer relationships with a limited number of SSPs and exchanges. Stronger relationships with fewer partners can help improve brand safety and inventory quality.
One of the most important things to understand about log level data is it is not delivered as a report. Any publisher or advertiser hoping to gain additional insights from log level data will need their own business intelligence software to gain any insights from these files. At SpotX, we've found the teams most successful at extrapolating insights from log level data include a data engineer, data scientist and data analyst. All three of these positions work together to ensure log level data is delivered to decision makers in a format that is actionable.
As the industry pushes towards full transparency in the programmatic supply chain, log level data will continue to be an essential piece of the puzzle for both publishers and advertisers.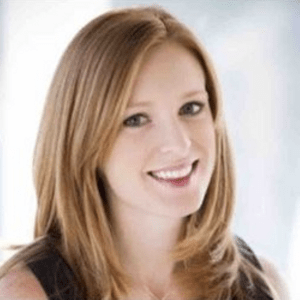 This article was written by Courtney Touchstone, product marketing manager at SpotX