What Brands and Agencies Should Know about Supply Path Optimization
One thing is clear, the buy-side is becoming more selective and driven by the desire for transparency and quality inventory from the supply-side. In our last supply path optimization (SPO) article, we covered how this concept of pruning bid requests through algorithms to make smarter buying decisions and reduce infrastructure load became the next evolution of programmatic and how it impacts both the buyers and sellers. In this article, we'll cover why having conversations about optimizing paths with publishers should start as far up the chain as brands and agencies.
While DSPs are strategizing on how to carve out a more straightforward path to inventory, brands and agencies should be working closely with their DSPs to ensure their goals are being fulfilled. The best way to do that is to not only understand the DSP's SPO strategy and business practices but also comprehend the SSP model and even form relationships and lines of communication with the sell-side.

How ads.txt provides an additional layer of security
It's important to understand who has direct access to the publisher's inventory. With ads.txt, an IAB initiative, publishers can declare which supply partners have rights to resell their inventory, indicating its legitimacy.
If a publisher does not implement ads.txt, it is assumed that anyone is authorized to sell their inventory, which leads to the all-too-common problem of domain misrepresentation — also known as domain spoofing. Domain spoofing, where unscrupulous and fraudulent sellers falsely represent the domain an advertisement will serve on, is a problem for both buyers and sellers.
It can lead buyers to unknowingly purchase counterfeit inventory and legitimate sellers to have their reputation tarnished while also losing out on advertising dollars. As a result, brands and agencies should not only implore their DSPs to only buy from ads.txt sources but also talk with their supply partners to understand who they are including in their ads.txt file.
How auction dynamics affect transparency
One of the more confusing challenges around SPO involves "auction dynamics," or the inner workings of how a particular auction determines the price at which an impression is sold.
As the industry continues to shift to programmatic, where innovations like header bidding and server-to-server integrations are becoming more popular, ad requests are increasingly supporting many different types of auctions, all of which require different approaches and bidding strategies. For effective supply path optimization, brands and agencies need to embrace a multifaceted approach, one that includes a deep understanding and analysis of their dynamic auction performance.
By understanding the bidding process, working closely with ad partners — including SSPs — to receive transparent reporting, and taking an active role in analyzing auction performance, brands and agencies can have robust, data-driven conversations with their demand- and supply-side partners.
To learn more on auction dynamics, check out our Video Buyer's Guide to Auctions.
Key takeaways
It's important for brands and agencies to fully grasp the implications of the supply chain beyond their DSP and build stronger relationships to further transparency and increase productivity. Being able to fully vet the supply chain allows brands and agencies to operate with peace of mind knowing that their creatives are transacted in safe, transparent and trustworthy environments.
If you are a brand or agency and have more questions about SPO, contact us at productmarketing@spotx.tv.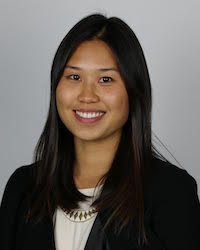 This article was written by Lucy Xia, product marketing manager at SpotX.