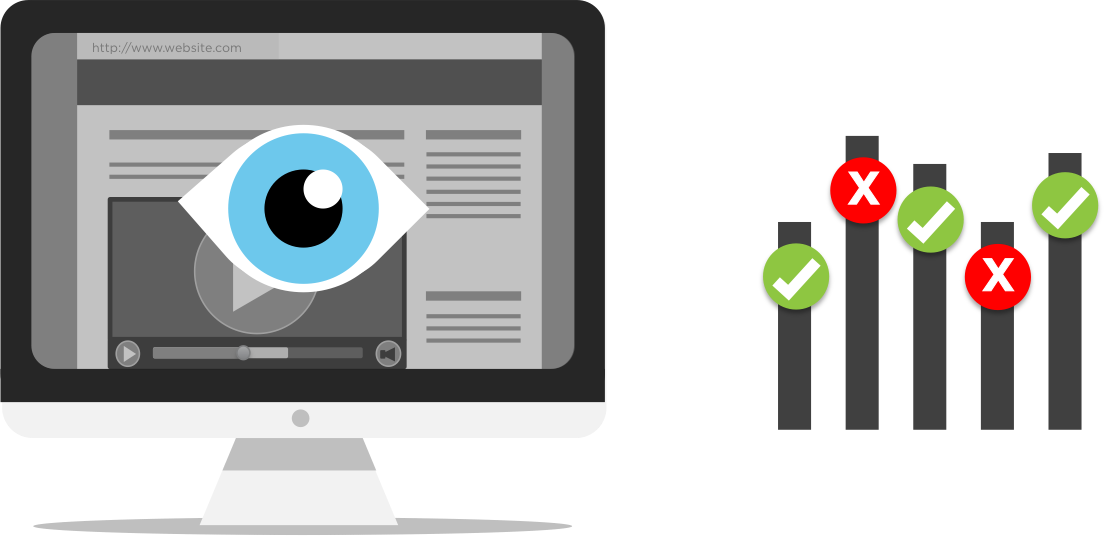 Great news for those on the supply or demand sides of the ad tech business that were not already sufficiently confused about ad viewabilty: Twitter last week announced a self-proclaimed "new standard for viewability". Twitter's new standard appears to be 100% of the pixels in view for at least three seconds. Although, details are not provided on whether those seconds need to be continuous or just any any three seconds.
Twitter's standard is not as stringent as the "GroupM/Unilever" viewability standard, which is 100% of the player's pixels in view, with at least half the the ad duration played, with audio on–so it's actually a combined viewability/audibility standard. And a person actually has to click to start the playback–an initiation component to the standard. Yet Twitter's standard is more stringent than the IAB's standard for browser-based desktop viewability, which for video is at least 50% of the ad's pixels in view for at least two consecutive seconds (for display, the IAB's standard is at least 50% for at least one second). For mobile browser and app video ads, the IAB has not finalized a standard, but last month issued "Interim guidance". The IAB has a goal of refining this guidance by the end of Q3 2015 and a year-end target date to issue draft guidelines.
When asked to comment on the state of viewability standards, a cross section of those on both the supply and demand sides of the business stared silently for a few moments before changing the subject.
We find ourselves faced with so many disparate "standards" that it's difficult to digest published industry benchmarks and data points such as that from Google last month that only "54% of video ads across the web are viewable".
While buyers and sellers try to negotiate the viewability landscape, interpret the available data points and find a common ground, we have to acknowledge that a lack of consistency across ad units, devices, measurement approaches (even among MRC certified vendors) and "standards" will only continue to fuel marketplace confusion and uncertainty. Although in some ways we are making progress as an industry, we must wonder if "one more standard" is really moving our collective understanding forward. It's a complicated, volatile topic riddled with hurdles, and many in the industry are looking to the IAB to provide greater continuity and consistency. Perhaps the next 12 months will see a pivot from the IAB's current recommendations.