Top 3 Ads of 2016: Selected by People That Watch 2,000 Ads a Day
Last year, SpotX was named the most trusted video advertising platform in the Video Seller Trust Index (VSTI), released by fraud protection and data intelligence firm Pixalate. This is in part thanks to the hard work our Inventory Classification Specialists do every day. This team is responsible for reviewing and classifying all programmatic ad creatives. Every day our team members screen hundreds of advertisements and tag each creative with useful metadata like the brand, domain, language, and IAB Tier 1 and Tier 2 categories. Between our three specialists, up to 2,000 ads are viewed and classified every day.
This is extremely important as it helps our media owners understand which advertisers are bidding on their inventory. From this real-time data, they can optimize their inventory based on buyer behavior. This also allows media owners to have control over which brands and categories of advertisements play on their property. This unique level of granularity generates maximum yield and KPI monitoring for all of our partners.
That's why we wanted to highlight the hard work of our Inventory Operations team and in honor of awards season, we thought it would be appropriate for our highly qualified specialists to select their favorite ad creative from 2016. Without further ado, meet the team and see what they've selected:
Scott Mattler's Ad of the Year: Amazon, "A Priest and Imam meet for a cup of tea" 
My favorite ad of 2016 has to be the Amazon Prime commercial with the Priest and Imam exchanging presents. I think the ad strikes an emotional chord touching on friendship, no matter the scale of people's differences. I believe it is extremely relevant to the current state of affairs in our country and around the world. A lesson can be learned from the advertisement's message and I think that's what left it resonating with me through the holidays.
About Scott: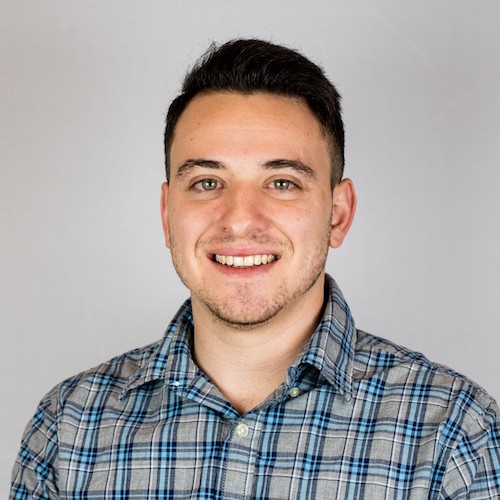 A little about myself, I moved to Denver from Detroit at the beginning of September and don't plan on looking back. I graduated from Eastern Michigan University with a double major in History and Political Science (so why am I here?). I came from a start-up called The Gramlist, which is an influencer marketing company based in New York. Being able to work directly on campaigns whether it be creative, strategy or campaign analysis for high level publishers generated an excitement for the advertising industry I previously hadn't felt and hope to continue here at SpotX. On a side note, I enjoy traveling, snowboarding, hiking, golf, cooking, and reading.
Eva-Marie Hamilton's Ad of the Year: Apple, "Frankie's Holiday"
Due to the nature of online video advertising, many companies attempt to cram as much information as they can into a short amount of time, in effort to not lose the attention of their audience. While there is a truncated version of this ad, it is much longer than most and requires much more attention from the viewer and the attention paid is well worth it. I chose this ad for several reasons:
I feel its overarching message is not only extremely relevant, but also very touching. It is seldom that I watch this ad, even after seeing it as many times as I have, without shedding a tear.
I came from Apple before starting here at SpotX, so I will forever be biased and extremely brand-loyal.
It has the rare ability to sell the brand and subsequently its product without shoving the products in your face. The ad takes a sort of "Where's Waldo" approach for the products' appearances throughout the ad.
About Eva-Marie:
I am a recent college graduate from the University of Colorado at Boulder Leeds School of Business where my emphasis was Marketing. I am originally from Littleton, Colorado and moved my way up to the north about 5 years ago. Music is one of my passions, I have played the violin for about 15 years and attempt (but usually fail) to produce music in my free time. Additionally, like any other 23 year old, I enjoy spending time with my friends, attending concerts, etc. Beyond that, I am extremely excited to be here and see where my journey at SpotX takes me!
Cooper Murray's Ad of the Year: UnitedHealthcare, "Lunch vs. Chuck Norris"
My favorite advertisement is the "Lunch vs. Chuck Norris" UnitedHealthCare ad where two older men exchange Chuck Norris jokes back and forth trying to one up each other. Eventually, one bets the other a buck that Chuck won't catch the saltshaker, which results with Chuck Norris kicking the saltshaker and hitting the man who threw it directly in the face. It cracks me up everytime I see it and reassures me that Chuck Norris jokes will never get old. I think that UnitedHealthCare did a great job of bringing awareness to their service while also keeping the audience engaged with humorous dialogue.
About Cooper:
A little about me… I was born and raised in Olathe, Kansas where I'd lived my whole life up until moving out to Denver following graduation from Kansas State University at the beginning of 2015. I studied business with an emphasis in Marketing and Supply-Chain Management and was fortunate enough to study abroad in Barcelona my summer going into senior year. Since moving out to Denver, I have grown to love Colorado and have a hard time picturing myself moving away anytime soon. When I'm not working away for SpotX, I spend my time snowboarding, hiking, camping, playing soccer and checking out random breweries with friends. If I was a shoe, I'd be high top Converse Chuck Taylor's, I'm versatile, simple, yet original.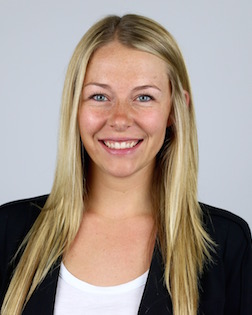 Insights from:
Lexie Pike, Product Marketing Coordinator