The Rise of In-App Ad Fraud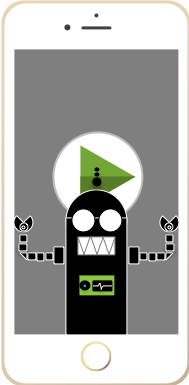 In the never-ending fight against fraud, bad actors continue to grow more sophisticated, developing new strategies as the industry bands together to stomp them out. While many may immediately think of fraudulent web traffic and incidents like Methbot, the industry has also seen a disturbing spike in in-app ad fraud lately as well.
In fact, DoubleVerify noted an 800 percent increase in mobile in-app ad fraud from Q1 2017 to Q2 2018.
As the app economy continues to catch fire, buyers must be increasingly vigilant to avoid being taken advantage of. To that end, we're bringing back the fraud series. In this second iteration, we'll be digging into some of the more insidious forms of in-app mobile fraud as well as speaking to rising CTV fraud.
Some of the specific topics we plan to cover include:
SDK spoofing:

This type of spoofing is malicious code, potentially hidden within another app, that simulates app installation and engagement signals to advertisers.

Bundle ID spoofing:

Similar to domain spoofing, but instead of spoofing the domain, fraudsters change bundle IDs to make ads seem like they're appearing on a different app.

Click flooding:

Also known as click spamming, this occurs when bad actors send large  numbers of fraudulent click reports in hopes of taking credit for attribution if users convert organically later on.

Click injection

: Bad actors use their app to hijack a user's device, detect when an app is being downloaded, and inject a click right before it's installed to take credit for an organic conversion.
Brand safety best practices
As sophisticated invalid traffic continues to become more prevalent, a thorough understanding of inventory supply paths and fraudster methodologies is the best way to protect yourself. Marketers need to know where their inventory is coming from and only work with partners that share a forward-thinking, proactive approach to brand safety.
Of course, if you ask, everyone will say they care about brand safety. So check their credentials. Industry bodies like the Trustworthy Accountability Group (TAG) have made serious strides.
A study in November 2018 found that TAG-certified distribution channels showed an 84 percent reduction in fraud compared to the industry average.
Working with companies that have achieved TAG Platinum status — or are on their way — is a step in the right direction, but, the truth is, there is no silver bullet to eliminate ad fraud from the supply chain. Fraudsters will always follow the money, and they will constantly innovate. The best way to stay safe is to pay attention and stay informed.
This article was written by Albert Wang, product marketing manager at SpotX.