The Promise of Programmatic TV: Workflow Automation Drives Efficiencies
With programmatic TV (PTV), private exchanges will drive opportunities. Operators leveraging private exchanges are likely to make early inroads and achieve success as they are applied to the traditional TV ecosystem. Scarce premium inventory can still be offered to a group of select buyers, but programmatic data will allow both sides to more efficiently transact and fulfill each deal and to gather more data on the ads being served.
Another area primed to benefit from programmatic in linear TV is billing. Through the automation of workflows that are now largely manual, we can create efficiencies in the financial reconciliation and servicing processes for ads. Today's selling and buying process involves tremendous back-and-forth communication and exporting/importing data from one closed system to another. A typical transaction today may involve taking buy side analytics out of a buyer's system (eg. Mediaocean) and transmitting it to the seller who then imports the buy sheet into their system (eg. Strata) and vice versa.
Many of the luxuries that both publishers and advertisers have become accustomed to in the digital space will be available with PTV. The efficiencies of programmatic through direct exchanges and the automation process will further improve the linear TV space.
Over the past few weeks, we've covered all the benefits PTV has to offer from audience optimization to improved workflows. SpotX is bringing these benefits to life through our innovative partnerships with industry leaders including:
clypd – the leading sell-side advertising platform built exclusively for the television industry.

comScore, Inc. – global media measurement and analytics company that makes audiences and advertising more valuable.

Lotame – data management platform that lets marketers, agencies, and publishers harness audience data to make smarter marketing product and business decisions.

TiVo Inc.-  the leader in the advanced television entertainment.
We'll be rolling out Q&As with our esteemed partners in the coming weeks. Stay tuned to learn more about our partnerships and our programmatic TV solutions.
Read more from our programmatic TV series:
Download our programmatic TV white paper series: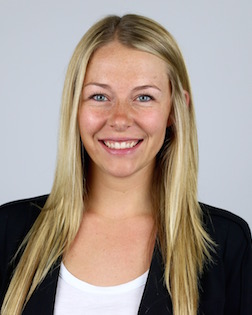 Insights from:
Lexie Pike, Product Marketing