The Promise of Programmatic TV: Optimized Audience Targeting
Among the leading reasons for the increased interest in programmatic TV is the ongoing fragmentation of the viewing audience. Today, consumers have an ever-expanding list of choices when it comes to not only the video content they watch, but also the way they watch it. In addition to the explosion in mobile devices that has added an entirely new method of consuming content, the big screen TV in the living room continues to evolve, providing an increasing variety of access points beyond linear TV.
Nielsen data shows that 65% of U.S. TV viewing is of programs with a rating of under 0.5, meaning Nielsen estimates that each program is reaching only .5% of US households. This highlights the growing impact of audience fragmentation. Because of the relatively low ratings and reach inefficiency, television media buyers using traditional methodologies struggle to reach their audiences cost effectively.
To improve reach efficiency, media planners are testing programmatic techniques to better understand audience composition beyond large-scale demographic and geographic swathes. Where possible, these techniques have been combined with addressable TV to allow targeting at the individual household level to go well beyond the generalized information that ratings provide.
By utilizing programmatic TV techniques, advertisers can better understand where their audiences intersect with these low rated programs, and reach those audiences across this fragmented landscape. This is how optimized audience targeting creates mutual value for both TV operators and advertisers alike. Operators will see increased yield and advertisers will get a better value with more granular and efficient targeting.
Want to learn more about how PTV can inject the data necessary to identify audiences and elevate the value of impressions they generate? Then stay tuned. Next week, we'll discuss increasing the value of inventory through data and measurement.
Read more from our programmatic TV series:
Download our programmatic TV white paper series: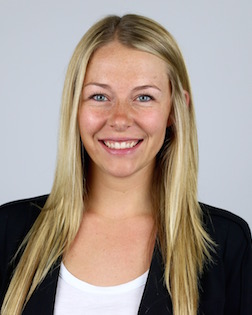 Insights from:
Lexie Pike, Product Marketing