The Promise of Programmatic TV: Increasing the Value of Inventory Through Data & Measurement
So far in our series, we've discussed top PTV trends and how PTV can optimize audience targeting through injecting data. But how does this data fit in? The data programmatic provides can turn previously low-value inventory into premium opportunities. For example,  a viewer today may be monetizable at higher rates only while watching a popular show, but not when he or she clicks to another channel. With programmatic, however, operators will have the ability to retarget the most desirable audience segments, regardless of the popularity of the programming they are consuming.
"What we are going to be doing is enabling the systems to reach those target audiences, and at a target level, monetize every impression that's reported in that campaign," says Randy Cooke, SpotX's VP of Programmatic TV. By delivering to the intended audience, programmatic TV can also be effective in tracking more granular attribution metrics. Programmatic data linked to loyalty programs and other shopping databases will help determine real advertising effectiveness, removing much of the guesswork for agencies and media buyers and allowing them to secure additional advertising budget.
But programmatic's potential benefits aren't limited to undersold or under-valued inventory. The yield on higher value impressions can also be optimized. By placing inventory on a programmatic platform, content owners can learn more about their inventory and find out the true value of impressions they may be underselling, even when they're charging premium rates. A popular show, for example, may be sold at an aggregate $30 CPM, but subsets of that audience could be worth significantly more to certain buyers that would yield the seller a greater unit rate if priced accordingly.
Once linear TV is linked to true supply side inventory management and data management platforms (SSPs and DMPs), content providers will also be able to address buyer demand they may not have been aware of previously. Highly transparent SSPs will also allow sellers to see what bids are being made on what inventory and which types of audiences attributes are driving demand.
This increased transparency through data will help sellers more easily recognize the demand for their inventory and to optimize that yield. This is just another example of the countless benefits carried over from programmatic into the TV realm.
Read more from our programmatic TV series:
Download our programmatic TV white paper series: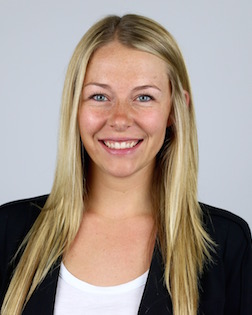 Insights from:
Lexie Pike, Product Marketing