The Biggest Ad Tech Stories of 2018
Before we head out for the holidays and come back in the new year, let's take a look back at the biggest ad tech stories from 2018.
GDPR
No other story made more of an impact on advertising technology this year than the General Data Privacy Regulation (GDPR). Companies had two years to prepare for GDPR, but many were still unprepared when the legislation went into effect on May 25, 2018. Several U.S. news sites, including the Chicago Tribune and Los Angeles Times blocked all visitors it detected as being from the European Union (EU).
GDPR was designed to give EU residents more control over their personal data, and although the legislation was created by the EU, it had sweeping implications for companies across the globe. GDPR applies to any company that handles personal data originating in the EU — regardless of where the company is located.
The stakes for compliance are extremely high, as companies could be fined up to 4 percent of their annual global revenue if they fail to comply. For publishers owned by a larger parent company, this fine could be inclusive of the entire parent organization's annual global revenue.
Although GDPR is a complex topic with many nuances, its biggest impacts on the ad tech industry were:
A broader definition of what constitutes personal data, inclusive of IP address and cookie identifiers

The introduction of a legal basis for processing personal data, including stronger standards for establishing valid consent and the introduction of "legitimate interest"

Limiting the use of data collected — users must be informed of how their personal data will be used, and that data cannot be used for any other purpose unless users have been informed and consented to this other purpose of processing or another legal basis for processing exists
GDPR sent product roadmaps into a tailspin for the first half of the year as companies across the industry rushed to implement the IAB's GDPR Transparency and Consent Framework. This framework established an industry standard for capturing user consent for data processing and "signals" this information across the supply chain.
GDPR also sparked an entirely new division of ad technology — consent management platforms (CMPs). Read more about CMPs in our recent article, "What are Consent Management Platforms?"
We all survived the implementation of GDPR, so we're good, right? Not so fast. Consumer privacy will continue to dominate headlines in the coming years as other countries and U.S. states seek to protect their citizens' privacy in the digital age. Expect to hear much more about the California Consumer Privacy Act next year, as companies rush towards compliance prior to the January 1, 2020 enforcement date.
Transparency
Transparency has been a hot-button topic across the ad tech industry for years. This year, however, after a tumultuous summer headlined by an uproar over the practice of bid-caching, ad tech vendors were forced to put a stake in the ground and double-down on their efforts to provide more transparency to brands and agencies.
In October, six top advertising exchanges — including SpotX — signed an open letter to the industry committing to three core principles that will guide their operations moving forward. Programmatic is an inherently complicated business and marketers have struggled to gain a complete understanding of their ad investment.
The issues of ad fraud and viewability have been well-documented, but transparency no longer just means that brands know where their ads are running. Transparency now includes providing full disclosure to advertisers of the various players involved in the supply chain and the fees and charges of each.
Here are some of the top ways the industry has worked to combat issues of transparency in 2018:
Ads.txt:

Although it was originally released by the IAB in 2017,

Ads.txt

continued to gain ground across the industry this year. Ads.txt was developed by the IAB to combat certain types of ad fraud — mainly domain spoofing and illegitimate inventory arbitrage — by helping brands purchase authentic inventory and make it harder for bad actors to profit from selling unauthorized inventory. Ads.txt allows publishers to identify which supply partners can resell their inventory, giving approved sellers a badge of authenticity.

First-price vs. second-price auctions:

Traditionally, programmatic auctions have used second-price, whereby the highest bid wins the auction but only pays the next highest bid for the impression. However, this pricing model has been called out for its lack of transparency — as some vendors mislabel the type of auction they run or raise price floors, which can make second-price auctions just as expensive as first-price. This lack of transparency, along with the proliferation of header bidding, has caused many programmatic platforms — including SpotX — to experiment with first-price auctions and passing the price floor to buyers.

Supply path optimization:

This isn't a new term, but it's one we've heard frequently throughout 2018. Essentially, supply path optimization is the use of algorithms to eliminate questionable or duplicative ad requests and prioritize opportunities they are most likely to win. This is the "secret sauce" DSPs use to help advertisers meet their campaign goals. DSPs using algorithms to help make buying decisions is nothing new, but the practice has expanded greatly as header bidding increased infrastructure load on the buy- and sell-sides. Vendors are searching for additional ways to make their buying decisions more efficient. At SpotX, we encourage all players in the industry, including brands and publishers, to take an active role in understanding their supply path to ensure transparency.
Cord-cutting intensifies
When legacy broadcast TV providers reported that consumers were abandoning their traditional cable services in favor of streaming services faster than originally forecasted, it made waves across the industry.
Recent reports show that 1.2 million American consumers cancelled their pay TV subscriptions in Q3 2018. All told, as of fall 2018, approximately 13,000 Americans are cancelling cable TV daily. These numbers follow reports from streaming services of huge subscriber growth.
This trend represents an evolution for the traditional broadcast TV industry, and many players in ad tech see this as an exciting opportunity that will help fuel growth in the OTT advertising sector.
Consumers are transitioning to streaming services in record numbers. In May 2018, Hulu announced they had reached 20 million subscribers across all of their ad-supported, live TV and commercial-free plans. In Q2, Roku announced its active accounts grew 46% to 22 million.
It's not all bad news for the traditional cable providers, however. Virtual MVPDs like DirecTV Now and Sling TV have seen record subscriber growth over the past year. For example, DirecTV Now added 342,000 new subscribers in Q2 2018.
As consumers continue to find live TV programming digitally, it will become increasingly critical for advertisers to reach those viewers where they are watching content. Ad revenue for OTT services is growing exponentially faster than national TV ad revenue.
According to Magna, OTT ad revenue is expected to exceed $2 billion in 2018, up 40 percent from 2017. Meanwhile, national broadcast ad revenue is expected to increase less than 1 percent year-over-year.
"We're seeing a rapid shift in the consumption of linear TV through virtual MVPDs and direct-to-consumer apps," according to Kevin Schaum, senior director of Advanced Solutions Group at SpotX. "This evolution towards online delivery of TV content is creating huge opportunities for media owners to monetize with addressable advertising and for brands and agencies to reach their audience with personally targeted, addressable ads."
We hope you have a great rest of the year and we'll see you in 2019!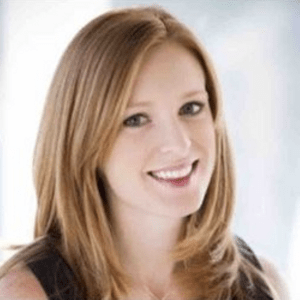 This article was written by Courtney Touchstone, product marketing manager at SpotX.