Programmatic Direct: Automated Guaranteed and Programmatic Guaranteed Explained
There's a quote from Shakespeare's Romeo and Juliet, "What's in a name? That which we call a rose by any other name would smell as sweet". If you're not familiar with the play, the meaning behind the quote is to express that what you call something isn't what's important; what's important is knowing what that something is.
In an industry filled with complex terms and acronyms, a name can mean a great deal in ad tech. If you use the wrong term, it can prove difficult to get the conversation going. Two terms that often get confused and used interchangeably are Automated Guaranteed and Programmatic Guaranteed.  
Programmatic Guaranteed vs. Automated Guaranteed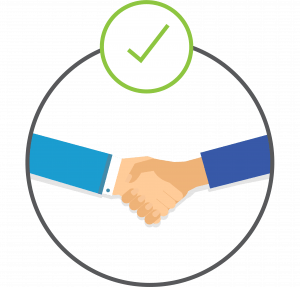 Programmatic Guaranteed and Automated Guaranteed both fall under the umbrella of Programmatic Direct, offering sellers a way to guarantee inventory to buyers. The key difference between Programmatic Guaranteed and Automated Guaranteed is the concept of buying inventory only for specific audience IDs or device IDs.
According to Digiday, Programmatic Guaranteed is a model that enables a programmatic buyer to device ID or cookie match an audience with a seller.  As long as the seller sends the correct ID on their ad request via supply-side platform or exchange, they buyer guarantees they will return a bid response for that audience at the fixed-price they pre-negotiated with the seller.
According to the IAB, an Automated Guaranteed campaign has four major components:
A fixed-price CPM

A timeframe the campaign will run

A revenue or impression goal for the campaign

A set targeting criteria for the supply that will be purchased
At SpotX, we agree with the IAB and describe Automated Guaranteed as a campaign type with a fixed-price that is negotiated directly between the buyer and seller, where the terms of the deal like bid price, flight dates, impression goals, pacing and campaign targeting are all agreed on upfront. However, Automated Guaranteed does not support the concept of targeting a specific individual or device using audience or device IDs.
How does an Automated Guaranteed campaign work?
"The first step to set up an Automated Guaranteed campaign is critical, the buyer and seller must agree to deal terms and decide that the campaign will run on a guaranteed basis. From there each SSP and DSP will handle Automated Guaranteed campaigns differently in their own system," explains Iqra Anjum, Senior Product Manager at SpotX.
At SpotX we utilize our campaign tiering structure to strategically prioritize the campaign and provide the buyer first look access, ensuring both the seller and buyer achieve their delivery goals. The buyer then disables all targeting for the campaign in their DSP, and instead relies on SpotX to handle pacing and targeting. When an opportunity matches the desired targeting, SpotX sends it to the advertiser's DSP with a flag populated in the bid request indicating the campaign is guaranteed. The DSP then responds with a bid at the agreed upon price, up to a set impression goal.  
Why run an Automated Guaranteed campaign?
Automated Guaranteed campaigns offer benefits for both buyers and sellers.
For buyers, Automated Guaranteed allows first look access to a seller's inventory at a predetermined price. The SSP handles all of the targeting and only sends the buyer's DSP bid requests that meet the agreed upon deal terms, increasing efficiency.  
For sellers, Automated Guaranteed ensures revenue and reduces the risk of unsold inventory. Sellers can also work with buyers to negotiate higher CPMs in exchange for offering buyers preferred access to their inventory.
Bringing us back now to Shakespeare's words, although the product behind the name might not be what you thought, the hope is that this post has provided an accurate description of what Automated Guaranteed is, how it works and why it is useful.
To get started with  Automated Guaranteed, contact your SpotX Account team. To learn more, check out SpotX Knowledge.
Insights From:
Amanda O'Hara, Product Marketing Manager