Predicting the Future of Programmatic TV with TiVo, clypd, comScore and Lotame
During this transformational shift from the traditional concept of television to digital video, one can only wonder where PTV is going. We asked TiVo, clypd, comScore and Lotame to give us their thoughts on the future of Programmatic TV and to characterize what moving forward will look like.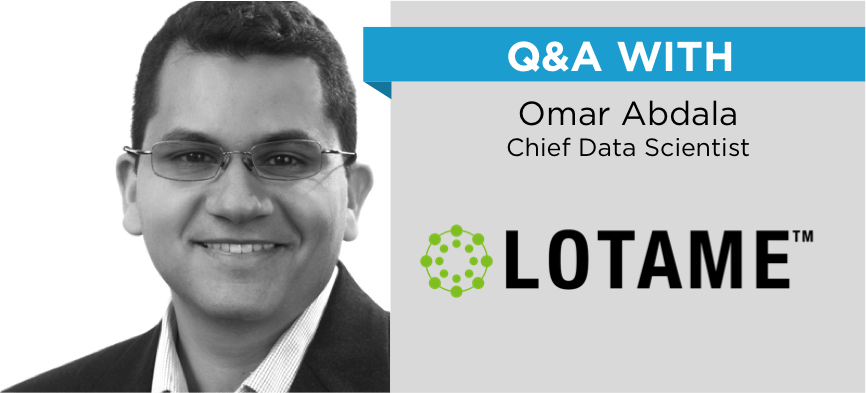 Omar is Chief Data Scientist at Lotame, and the author of more than 15 technical papers and patents on statistical modeling and optimization. Omar joined Lotame through the acquisition of AdMobius, the first mobile Audience Management Platform, which he co-founded as Chief Scientist. He has also held previous positions at Apple and Quattro Wireless.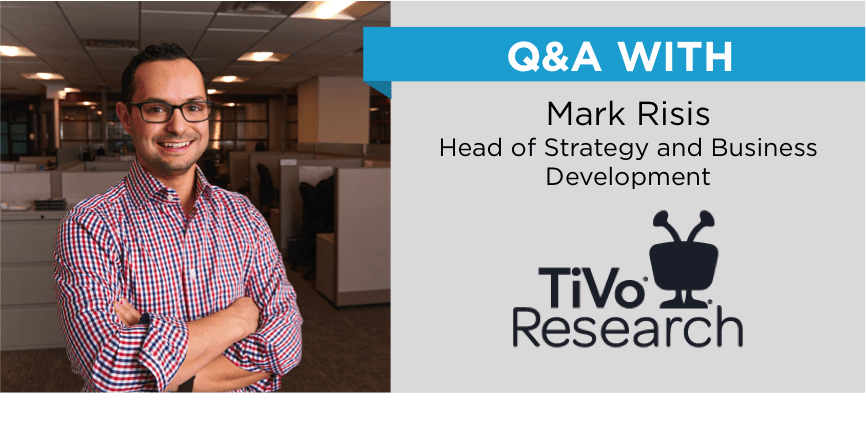 Mark Risis is Head of Strategy and Business Development for TiVo Research. Mark works with technology partners to create and support innovative cross media advertising and media measurement solutions. Before TiVo, he managed Brand New World, a digital creative agency and worked at FutureBrand. Mark holds a B.S. from Duke University.
Jason Burke is VP, Product at clypd. He has the unique experience of working with executive customers and internal product development to drive business while also solving technical challenges with internal and external teams. Prior to building advertising technology products in television, he showed success with similar products in digital video.
Andrew Lipsman is Vice President, Marketing & Insights at comScore, covering multiple industries and overseeing the company's global marketing insights and thought leadership initiatives. He specializes in several research areas, including social media, e-commerce, online video, digital advertising and multi-platform marketing and is frequently quoted by leading news organizations, such as the New York Times and Wall Street Journal.
What do you see in store for programmatic TV in the future as it continues to mature and scale?
| | |
| --- | --- |
| | Programmatic TV is the first step in creating a truly data-driven ecosystem that includes television.  Networks and advertisers have the ability to get real data on who viewed programs and commercials that reach the consumer, regardless of the time or device they are watching. As cord-cutting continues and the consumption of TV moves to more content on more devices, the television world will need a unified data platform to deliver audience targets and return-path measurement on those audiences. |
| | Programmatic allows advertisers to significantly reduce waste with smarter targeting. Because of that, we'll start to see more sophisticated cross platform campaigns since advertisers will know how each piece of the marketing mix affects real consumers. We're also going to see largely different tactics for highly targeted campaigns vs reach advertising. Large brands will still need the reach of TV to deliver their messages to the masses, but smaller brands will now have the opportunity to use television to reach narrower markets as well. |
| | As the ways in which  the Johns and Marys of the world who consume video continue to evolve, the distinction between "TV" and "digital video" will continue to blur.  Media companies' and marketers' reactions to these shifts will always trail the consumer, but there will be a growing acceptance of audience-focused goals, rather than demography guarantees. We'll see unified deals that incorporate activity within both TV and digital environments.  Industry standards which define common notions of audience, campaign performance and communication languages between parties will emerge. As an industry, if we can bring intelligent solutions, which not only enhance the legacy TV transactional workflow, but also innovate in new areas of data and automation, then all parties, from media companies to marketers and advertising technology platforms, are guaranteed to benefit. |
| | There's no doubt the future is bright for Programmatic TV but the market will take some time to unfold. In the development of emerging media and advertising markets, there's often a necessary period of trial and error to figure out which practices work best, time for the right metrics to be adopted and used to transact, and time for practitioners to adapt to new systems. But once those key market enablers reach a point of understanding and stability, market dynamics can begin to change more quickly. We saw that happen with the advent of programmatic advertising in digital, and I think we can eventually expect something similar in TV. Predicting how quickly we will reach that point, however, is more difficult… But we are confident that more and more inventory will become available programmatically. Whether that means traditional linear TV inventory fulfilled programmatically or TV content flowing through various internet connected pipes, there will be an urgency to upgrade legacy systems to adapt to a technologically sound way of transacting. This will lead to more accountability and the need to establish standards in the industry around this scarce and highly valuable premium video inventory. |
Read more from our programmatic TV series:
Download our programmatic TV white paper series: