Open Measurement: The New Standard of Transparency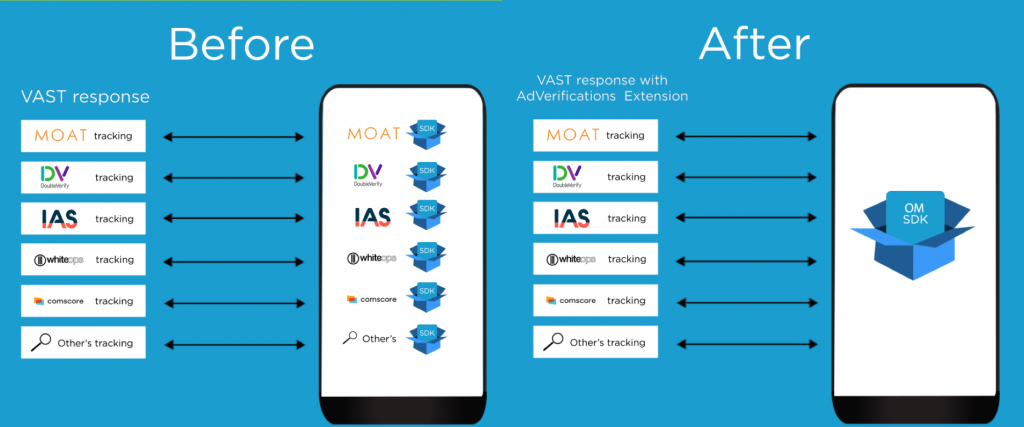 Mobile devices have become central to our lives. In fact, according to a Deloitte study, consumers around the world check their phone within five minutes of waking up in the morning. Around 20 percent of consumers check their phone more than 50 times a day – that's once about every 20 minutes! With the increasing use of mobile, it is apparent that measuring the performance of mobile impressions remains a challenge for the ad tech industry. The IAB Tech Lab set out to solve this issue with Open Measurement.
Open Measurement (OM) is an IAB Tech Lab initiative aimed to standardize viewability and verification measurement. Using OM, publishers can access multiple SDKs collapsed into a single integration, simplifying maintenance without sacrificing functionality. Advertisers get peace of mind and can buy more confidently, knowing that OM compliant inventory provides unprecedented transparency and measurement. Transparency in the supply path has always beena hot topic in ad tech and it's what differentiates outstanding publishers from others. Luckily, SpotX makes it easy for you to get onboard with Open Measurement. Here are a few reasons why you should consider being compliant:
Streamline your third-party viewability and verification measurement partners. By integrating with either the SpotX iOS, Android or EASI SDK, you have automatic access to Open Measurement support and avoid the lengthy IAB certification process. In addition, you can save time and improve overall load performance by not having to manage and load multiple third-party measurement SDKs.
Give your advertisers peace of mind and confidence in your inventory by being a market leader and joining in on the new standard of transparency. Advertisers can independently measure their viewability and verification on ads with Open Measurement.
Preserve your monetization revenue stream. By complying with Open Measurement, you are giving buyers an additional layer of transparency. When you meet their viewability and verification quality requirements, you ensure your inventory is considered for purchase.
If you are interested in learning more about Open Measurement and how to become compliant, check out this Knowledge page or reach out to us at [email protected].
This article was written by Lucy Xia, product marketing manager at SpotX