HbbTV's Benefits for Broadcasters and Advertisers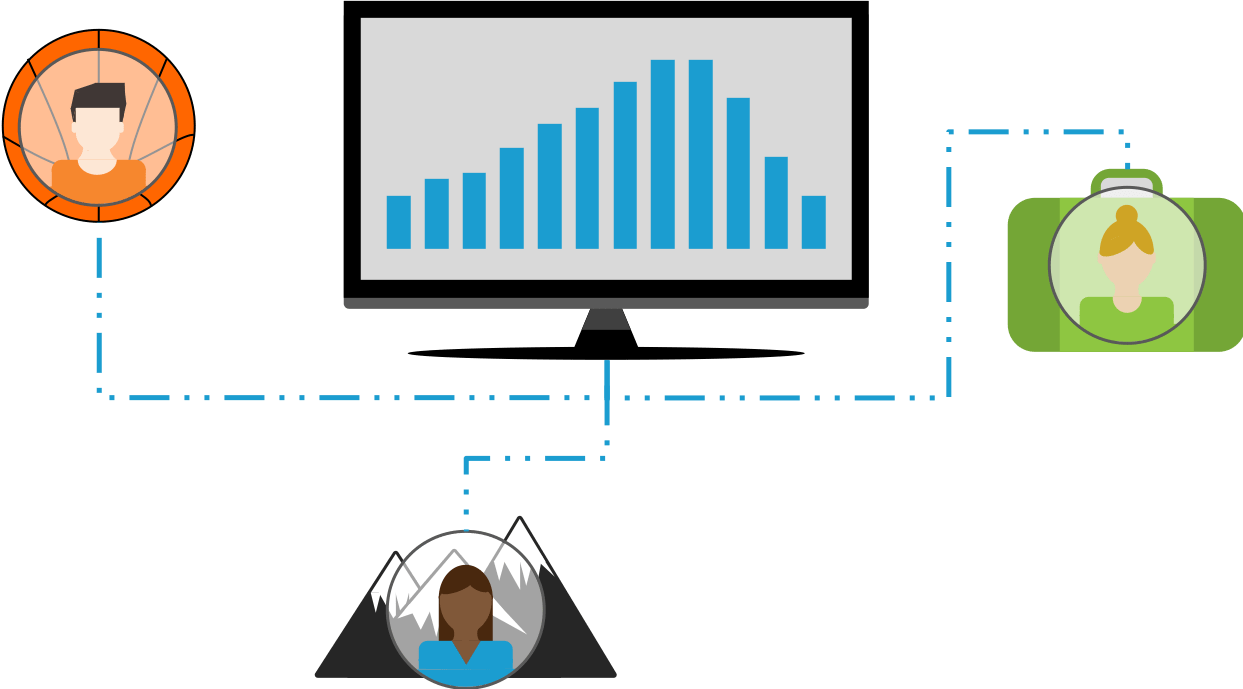 Addressable TV is a new category of advertising that enables broadcasters, programmers and advertisers to segment TV audiences and show ads tailored to each audience. In a prior post, we introduced HbbTV and some of its primary capabilities. Here, we highlight the advantages the technology brings to broadcasters and advertisers alike. We anticipate growth in this space and further adoption of the technology outside the U.S.
What advantages does HbbTV provide to broadcasters?
Create incremental revenue opportunities
The most prevalent implementation of advertising products using HbbTV are called "SwitchIn." This suite of products supplements the existing content on the screen by overlaying ads on top of, or wrapping ads around, the underlying content. This creates incremental revenue opportunities since this form of advertising falls outside the traditional limits that many countries, such as Germany, put on linear TV commercials.
Entice buyers by offering targetable ads that bring addressability to linear TV
SwitchIn ad formats can be executed programmatically and include measurement and analytics that digital marketers are used to seeing, but have been previously unable to capture through traditional TV. These ads can be targeted in numerous ways such as geography, time of day, audience extension (negative and retargeting), and even dynamically with inputs like weather. All of these features are attractive to advertisers and allow broadcasters to generate more revenue.
Make data-driven decisions with real-time viewership and analytics
HbbTV technology also allows broadcasters to see real-time viewership of their programming. As a supplement to traditional TV panel data, broadcasters can see detailed views and actionable reporting in real-time. This enables broadcasters to optimize campaigns, measure audiences and build segments for more effective targeting.
What advantages does HbbTV provide to advertisers?
Increase the reach and impact of traditional TV campaigns
HbbTV technology allows the broadcaster to know what ads are being watched and (anonymously) by which device. This means advertisers can target a user who may not have seen an ad or negatively target a user who has seen an ad too many times.
Maximize ROI by making traditional TV targetable
Advertisers can reduce waste compared to traditional TV by geo-targeting by region, similar to DMA targeting in U.S. linear TV. Additionally, it is possible to target by program, time and viewership lookalike audience to increase ROI.
Increase engagement with creative ad units, dynamic content and red button applications
Advertisers can tell a richer story than linear TV ads alone and allow viewers to engage more with the content with red button applications and microsites. The applications include data feeds such as guide data, weather, betting odds, local area pricing, electronic program guide data and social media information dynamically in the creative. HbbTV 2.0, a new standard that was released in 2015 though currently is not widely adopted, introduces cross-device capabilities that allow an ad on the TV to trigger an experience on your phone or tablet. Ultimately, increased engagement from users leads to higher ROI for advertisers.
Benefits for all
With benefits for broadcasters, advertisers and users, it's easy to see why HbbTV adoption is growing at a rapid pace in the EU and beyond.
The next frontier, Dynamic Ad Insertion (and replacement) within linear TV broadcasts, will surely benefit these groups as well by providing more relevant ads to the user, higher CPM ads for the broadcaster, and better targeting for the advertisers. While DAI/DAR is technically possible now, it has not been adopted on a wide scale.
In the U.S., HbbTV has not been introduced and there are no public plans to do so due to the different video broadcast standards in place here. Technologies like ATSC 3.0 may provide some of this functionality; however, this is still years away and will only affect the major broadcasters. Here, addressable TV is much more fragmented than in the EU, but CTV and OTT solutions are growing so quickly that similar advertising and experience capabilities may still reach mass adoption.
If you wish to learn more about HbbTV and the myriad ways it can benefit broadcasters in the EU, check out smartclip.
This article was written by Eric Shiffman, product marketing manager at SpotX.