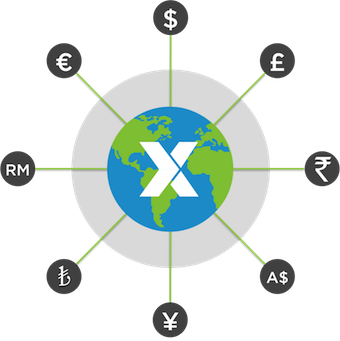 Over a decade ago, international business expert Laurel Delaney said, "In the future, there will be two kinds of enterprises: those that go global and those that die." At SpotX, we've been heeding this advice by expanding our global presence (we now have four offices in international markets, including London, Sydney, Singapore and Amsterdam) and increasing the amount of business we do with clients abroad.
As part of our mission to build a platform that meets the needs of sellers worldwide, we're excited to announce support for Multi-Currency Reporting in our Publisher Platform. Providing support for local currencies is another advancement of our global strategy to delight customers everywhere. Enabling customers in the markets we serve with key performance data in the currency they are most familiar with is the first step to seamlessly supporting a variety of currencies throughout the Publisher Platform. This new feature allows sellers to view their Publisher Platform data in 12 different currencies from the Euro to the Indian Rupee.
If you're looking for a robust platform that can help you take the business you do abroad to the next level, get in touch with us.
Insights from:
Leah White, Senior Manager, Product Marketing