Defining Programmatic TV with TiVo, clypd, comScore and Lotame
We sat down with TiVo, clypd, comScore and Lotame in a Q&A style forum to explore the Programmatic TV landscape. These industry leading companies provided some great insight that we're excited to share with you. We'll be releasing one question per week with answers from each partner company we spoke with.  
There are many definitions when it comes to explaining Programmatic TV – which makes it a great topic for our first question. We wanted to better understand how our partners characterize the term when such a myriad of definitions exists.
Be sure to keep an eye out for our post next week on the PTV ecosystem!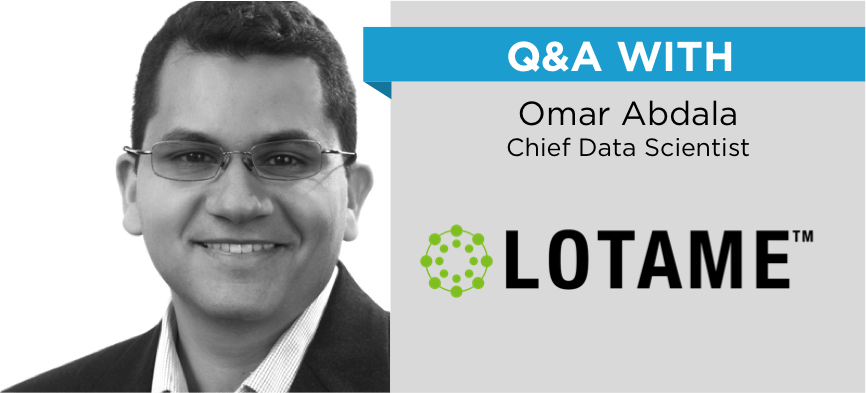 Omar is Chief Data Scientist at Lotame, and the author of more than 15 technical papers and patents on statistical modeling and optimization. Omar joined Lotame through the acquisition of AdMobius, the first mobile Audience Management Platform, which he co-founded as Chief Scientist. He has also held previous positions at Apple and Quattro Wireless.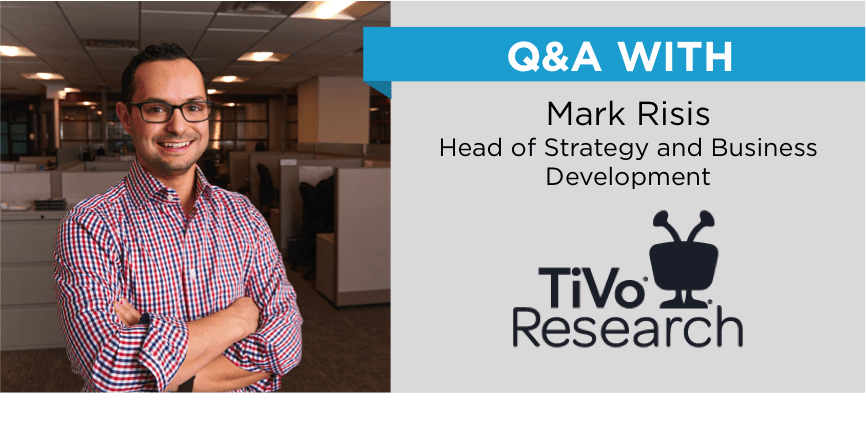 Mark Risis is Head of Strategy and Business Development for TiVo Research. Mark works with technology partners to create and support innovative cross media advertising and media measurement solutions. Before TiVo, he managed Brand New World, a digital creative agency and worked at FutureBrand. Mark holds a B.S. from Duke University.
Jason Burke is VP, Product at clypd. He has the unique experience of working with executive customers and internal product development to drive business while also solving technical challenges with internal and external teams. Prior to building advertising technology products in television, he showed success with similar products in digital video.
Andrew Lipsman is Vice President, Marketing & Insights at comScore, covering multiple industries and overseeing the company's global marketing insights and thought leadership initiatives. He specializes in several research areas, including social media, e-commerce, online video, digital advertising and multi-platform marketing and is frequently quoted by leading news organizations, such as the New York Times and Wall Street Journal.
As the concept of Programmatic TV becomes more popular in the media, its definition is beginning to lack consistency throughout the industry. How do you define Programmatic TV and its benefits?
The original idea behind Programmatic TV (PTV) was to automate the process of buying and selling TV inventory and audiences, a theory that has not yet fully materialized into practice. PTV builds upon this automated workflow by adding the use of data and automation to improve the speed and on-target accuracy of traditional TV advertising. While this is only one piece of the overall puzzle, it provides several benefits. For example, PTV allows TV Network groups to package television inventory into audience-based units based on real data of the people who are watching their programs. For advertisers, PTV allows for a more efficient media spend by having first- and third-party data on precise audiences, allowing advertisers to reach those specific consumers on television. Holistically, this presents the opportunity to use platform-agnostic data across channels for more informed media spending.
Programmatic TV means making TV advertising work more like digital: buying and selling media using targets beyond age/sex demos and measuring who (anonymously, with their privacy protected) actually saw the ad rather than using ratings proxies. By this definition, the programmatic TV marketplace cuts down on wasted impressions for the buyer and maximizes the value of the seller's inventory.

Programmatic, irrespective of the screen, can be defined as software-driven advertising transactions. While audience measurement, data sources, technical plumbing and business strategies vary, machine-driven intelligence is necessary to allow for data-driven transactions to happen at scale – whether for TV or digital channels.

Programmatic buying and selling has delivered measurable business value to digital publishers and marketers over the last decade. These same concepts are proving to have even larger impact on television, partly due to the size and strength of the television market.

Whether TV media owners and marketers incorporate programmatic strategies to take advantage of the changes in media consumption through cross-screen advertising, identification of new incremental business opportunities or enhancements to their existing businesses operations, the $74B US television market will continue to realize  more of the wins that have already been seen in the first years of PTV.

The definition of Programmatic TV ultimately boils down to the concept of introducing automation into the buying and selling of TV advertising. This automation promises a more streamlined process that delivers operational efficiencies. But the definition would be incomplete if it did not also account for the value of data; more specifically the ability to more meaningfully target the specific audience and behavioral segments that an advertiser might want to reach in order to improve advertising effectiveness.
Read more from our programmatic TV series:
Download our programmatic TV white paper series: