Competitive Separation: How publishers can provide the ultimate ad experience and maximize revenue

Previously, traditional advertising execution dominated long-form content. Both advertisers and publishers weren't comfortable solely transacting programmatically. As streaming grew more popular, supply outstripped demand and users often saw similar ads play back to back, resulting in subpar ad experiences. Blending traditional and programmatic wasn't as common until demand moved to programmatic execution. It's faster and more efficient, providing additional scale and monetization opportunities. As a result, it's no surprise that programmatic would eventually reach a place where it would compete with traditionally sold and executed demand as it now does on long-form OTT inventory.
In fact, eMarketer predicted that in 2017, four out of every five US digital dollars spent would be transacted programmatically. We've felt that shift in spend here at SpotX. At the end of last year, we released our figures illustrating explosive growth in global OTT video advertising spend across our platform. Overall, ad budgets with OTT inventory owners increased 18X over the course of a year. It solidified the fact that DSPs and their clients are increasing their focus on OTT in response to the shift in consumption habits.
This increase in advertiser spend and interest in OTT is partly due to improvements in programmatic advertising. From increased brand safety to more precise audience targeting and server-side ad insertion (SSAI) technology used to replicate broadcast-like quality experiences, these improvements allow advertisers and publishers to feel more peace of mind that their users are receiving optimal ad experiences.
One important evolution to think about is competitive separation—giving publishers the ability to separate creatives whether the campaigns are executed traditionally, programmatically, or from third-party tags. With the growth of OTT/CTV consumption, there is more premium inventory to monetize which means more scrutiny over ad fatigue. Competitive separation solves this issue as it allows publishers with long-form content to fulfill a pod of ads with creatives from various sources and dedupe categories cross-source. For instance, a publisher could ensure that if the first ad is a Coca-Cola ad from a direct-sold demand source, subsequent ads in the pod would not be competitive beverages regardless of source. Competitive separation gives the audience a relevant and diverse set of ads each time.
Long-form content advertising is still an evolving programmatic space, and SpotX is committed to tackling it. Kelly McMahon, SVP of Global Demand Operations at SpotX, frames our approach to OTT programmatic best. "[We've] made a rather large investment in our OTT and CTV strategy, providing tools to media owners to sell their OTT/CTV inventory programmatically and investing in educating buyers and making transactions simpler." While we are striving to simplify and make the monetization process more efficient with competitive separation, it's still just a small piece of the puzzle as the ad tech industry introduces new technology with the aim of raising quality.
To learn more about how you can leverage competitive separation directly in the SpotX Platform, reach out to your SpotX Account Team.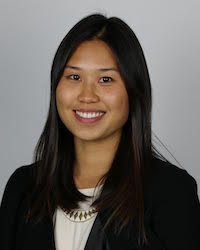 INSIGHTS FROM:
Lucy Xia, Product Marketing Manager