Audience Management Engine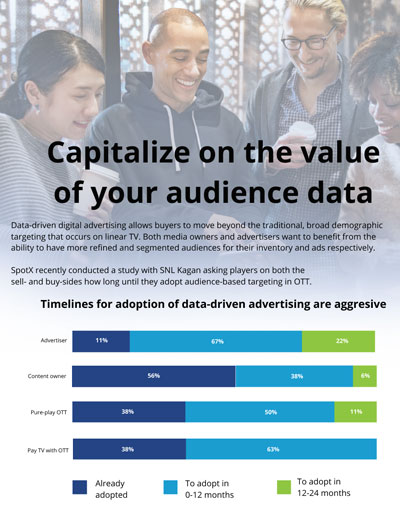 Close to 80 percent of advertisers plan on adopting data-driven targeting in the next year. The vast majority of media owners plan to meet those needs in the next year. How will you capitalize on the value of your audience data?
Fill out the form below to learn more about Audience Management Engine with our latest infographic.