Video Player Bidding
All the benefits of header bidding built directly into the video player
As the founding partner in the launch of Video Player Bidding, SpotX is thrilled to announce its continued partnership with JW Player.
Video Player Bidding brings all the benefits of header bidding directly into the video player. The tool has helped over 70 clients serve over one billion ad opportunities every month since its launch in February 2018, leading to higher fill rates and CPMs.
Click here to learn more about our renewed partnership with JW Player.
Combining best-of-breed video and advertising technology
By marrying the JW Player global publisher footprint with best-in-class advertising technology solutions from SpotX, video player bidding:
Streamlines the bidding process

Solves implementation challenges

Unlocks revenue potential
Until now, the potential of header bidding for video has been limited by difficult implementation and a fragmented market. Video player bidding is a market-changing solution built for video to greatly improve latency and monetization with just one click.
Traditional Header Bidding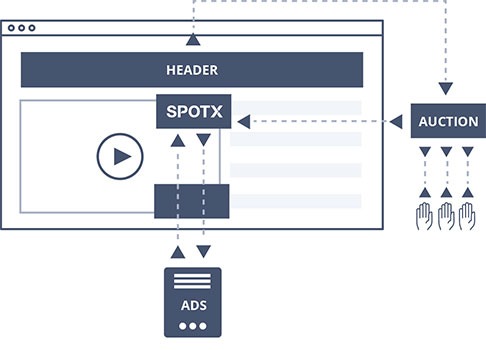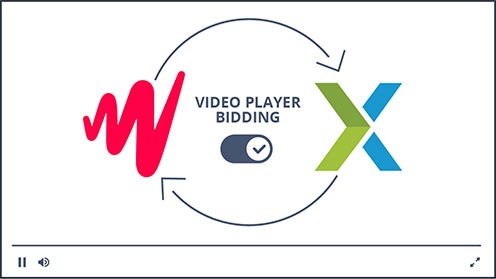 Video Player Bidding connects video inventory directly to demand sources increasing access, competition, and monetization of your video inventory.
Integrate with a single click
Activated through the JW Player interface, this integration requires no additional code or developer resources.
Through SpotX, advertisers can tap into the JW player network to gain access to premium inventory at scale.
"Video monetization is quickly becoming the most important aspect of a publisher's programmatic strategy, and it's nice to see the two leaders in their respective specialties bring a simple, elegant solution to the marketplace."
— Brian Levine, VP of revenue operations at Penske Media Corporation
Ready to get started? Let's talk.
Fill out the form below to learn more about how Video Player Bidding from SpotX and JW Player can enhance your digital advertising strategy.